Top 10 Tennis Players of All Time
Written by Matt
Published date · Jan. 7, 2022 | Last Updated · Dec. 14, 2022 | Read Time: 5 mins
Top 10 Tennis Players of All Time
Given the recent controversy surrounding Novak Djokovic's participation in the Australian Open, we thought it was high time to scrutinize the sport of Tennis and examine who are the top 10 men's tennis players of all time. We know that choosing which position each of these players falls into is subjective. If we were writing this for our friends across the pond, they would argue Andy Murray should feature just for breaking the duck of British players winning Major titles and winning Wimbledon. While Murray was close to making the list, he just misses out because of the longevity of his career at the top. So without further ado, let's crack on with our list.
Jimmy Connors
We start our list with one of the American greats, Jimmy Connors. 1974 will always be known amongst tennis fans as the year Connors dominated the men's game. Connors won three major titles that year and could have made it a clean sweep had he not been banned from playing at Roland Garros as he signed a contract with the World Team Tennis Circuit. Despite this, 1974 would also mark the beginning of Connor's domination at the top of the men's game as he went 160 consecutive weeks as the no.1 men's player in the world, a record that would take 30 years to be beaten by Roger Federer. Connors still holds the record for the most men's singles titles and has 109 tournament wins in his career.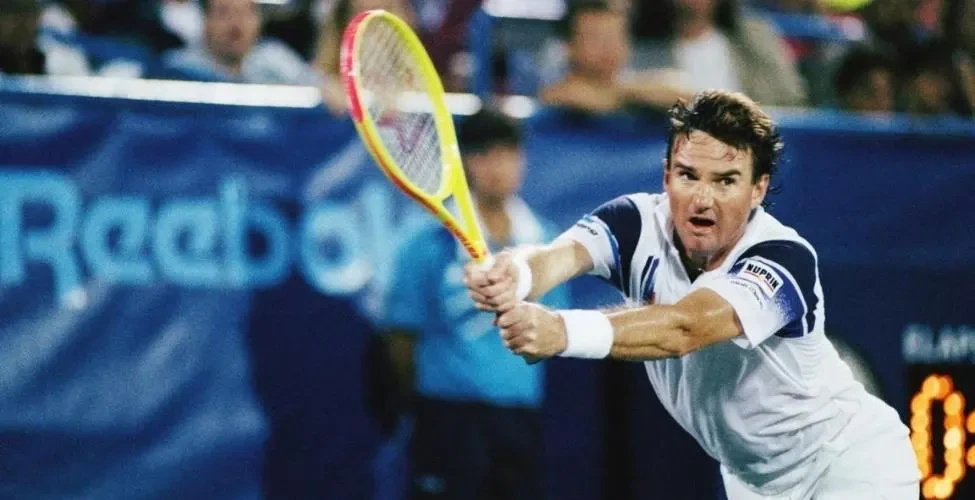 Ivan Lendl 
This man is hailed as the one who changed how tennis players approached their diets. Lendl had a decade at the top which saw him win at least win one major title a year between 1981-91, winning 11 grand slams in total. In an era dominated by the likes of Connors and John McEnroe, Lendl managed to spend 270 weeks as world no.1 during his career. His prowess didn't end after he retired as he went onto coach Andy Murray to win Wimbledon in 2013 and 2016, the US Open in 2012,  a Gold medal at London 2012 and Rio 2016, and the ATP World Tour Finals title in 2016.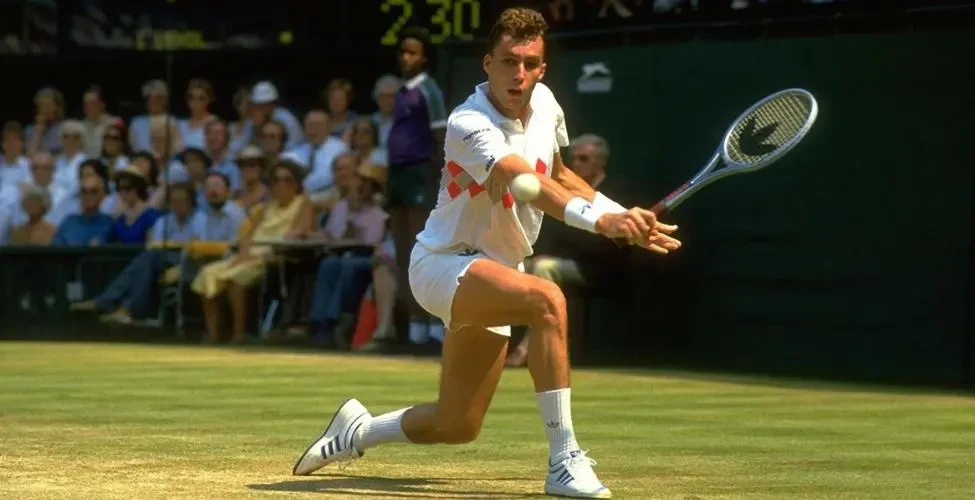 Andre Agassi 
Known as one of the finest strikers of a ball ever to play tennis, Agassi was always tipped to be one of the best even before making his professional debut. When Agassi won the Wimbledon title in 1992, he truly announced himself to the world. Agassi beat icons such as Boris Becker and John McEnroe en route to the final with Goran Ivanisevic. A five-set thriller ensued, and it led 22-year-old Agassi on the path to seven more major titles before injury forced him to retire in 2006.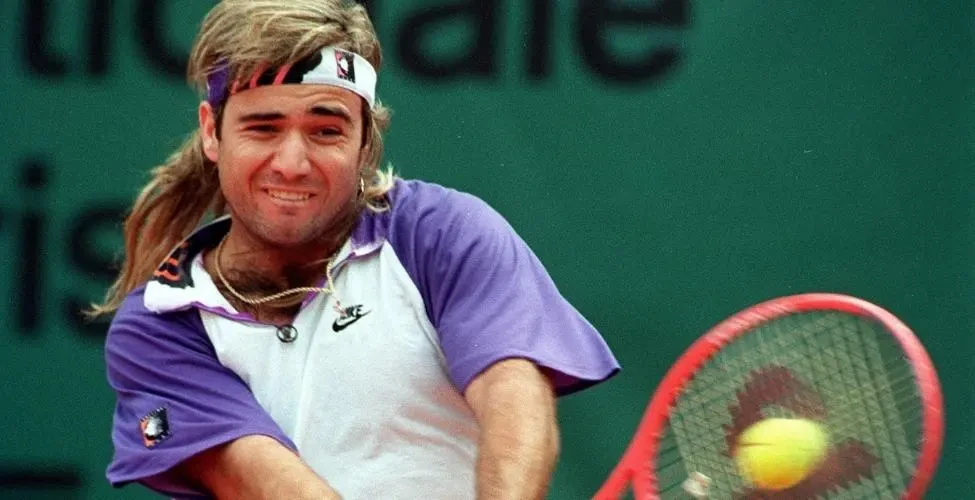 John McEnroe
As we have mentioned him twice already in this article, let us talk about the man with the short fuse, John McEnroe. Despite his fiery court behavior, there is no doubt that McEnroe is one of the best tennis players in history. What made McEnroe so great was that you just couldn't take your eyes off of him whenever he was on the court. McEnroe had some vicious rivalries with the likes of Bjorn Borg and Connors; McEnroe had the success to back up his sometimes fiery behavior. McEnroe still holds the record for the most men's singles, and doubles combined titles with 155 titles.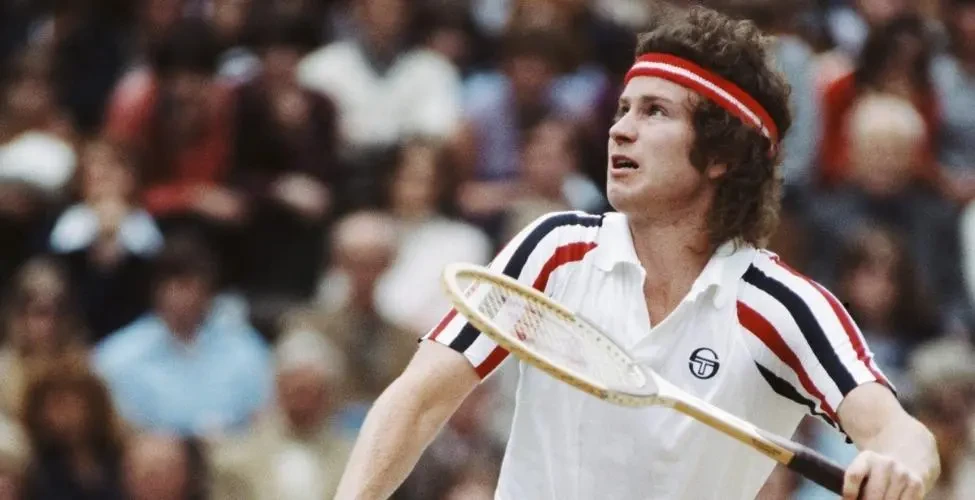 Pete Sampras
The first from the modern era of tennis Pete Sampras truly earns his place on this list. When Sampras won Wimbledon at the turn of the millennium, he established himself as one of the best male players ever. Sampras was unique because he dominated in an era when power serves were the norm, and his ability to play a chip and charge game set him apart. Sampras won 14 major titles in his career and is our top American player on this list.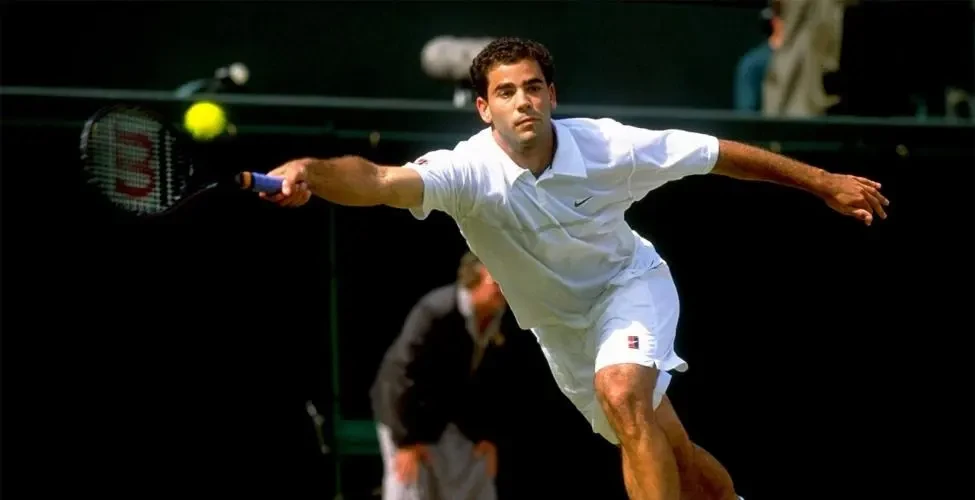 Rod Laver
We head down under with our next pick, Rod Laver. Laver player in the era when tennis moved from amateur to the Open era; thus, this not only makes Laver one of the best but one of the most influential players of all time. Laver won 200 singles titles which is the most in tennis history, and what is even more impressive is that he was able to pull off a second calendar clean sweep of all major titles in 1969, seven years after his first which shows just how good Laver was.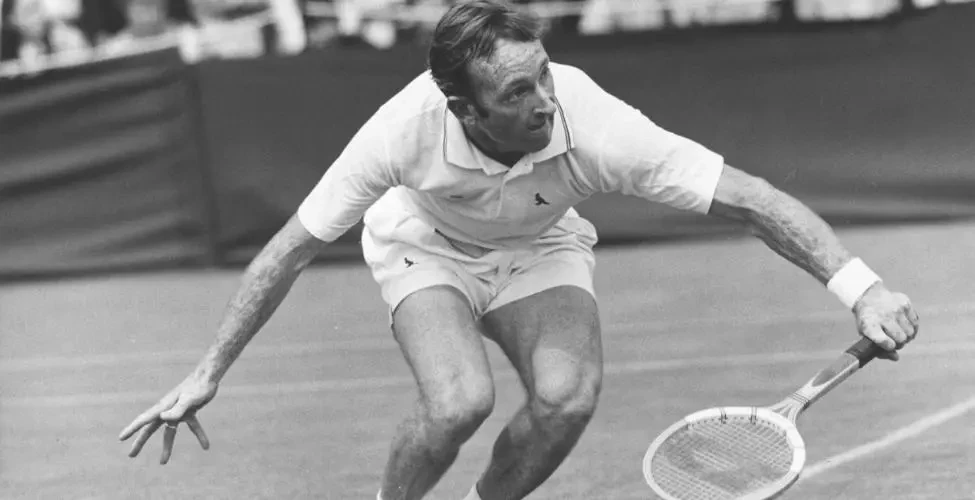 Novak Djokovic
Just missing out on the top three, we have the man who inspired us to make this list, Novak Djokovic. Djokovic has broken up the dominance in the modern era of Rafa Nadal and Roger Federer. He has won 85 titles and at one point looked to eclipse the aforementioned players, but this was brought to a halt due to the resurgence of these two players. Djokovic still enjoys a better head-to-head record against Federer and Nadal, but his temperament on and off the court is also a factor to the place on this list. He is currently embroiled in a battle with the Australian Border Force. He is trying to gain entry to the country without being vaccinated against COVID-19, a legal requirement by the Australian government. Djokovic also defaulted from the 2020 US Open after he injured a line judge by hitting a ball in anger which hit the judge in the throat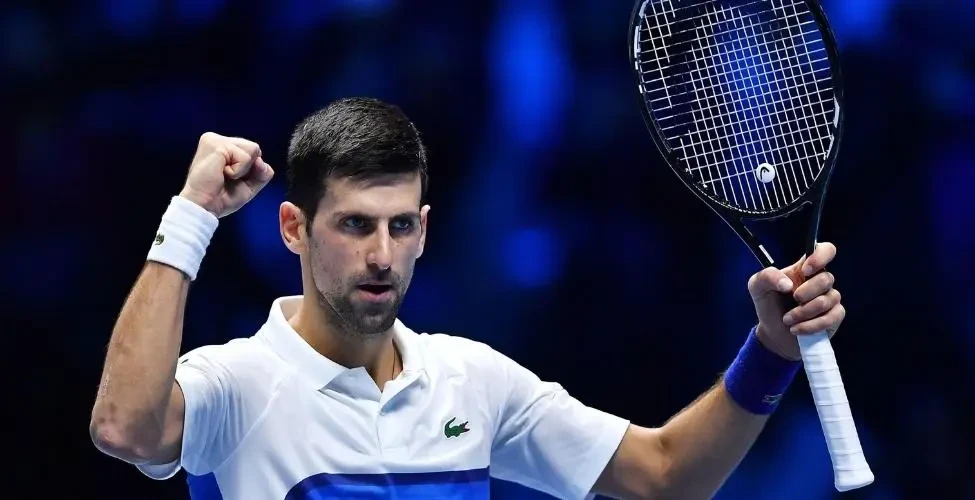 Fred Perry 
Going from the modern era to one of the original greats of the game Fred Perry. Mainly known for the clothing brand to the modern generation, but Perry was one hell of a tennis player in the 1930s. Perry was the last British player to win Wimbledon before Andy Murray in 2013. Perry won 10 major titles, including Wimbledon, in three consecutive years between 1934-36. In that time, Perry also helped the British team win the Davis Cup across 1933-36. Truly one of the original greats of British tennis and is remembered to this day with a statue outside of Wimbledon commemorating his achievements.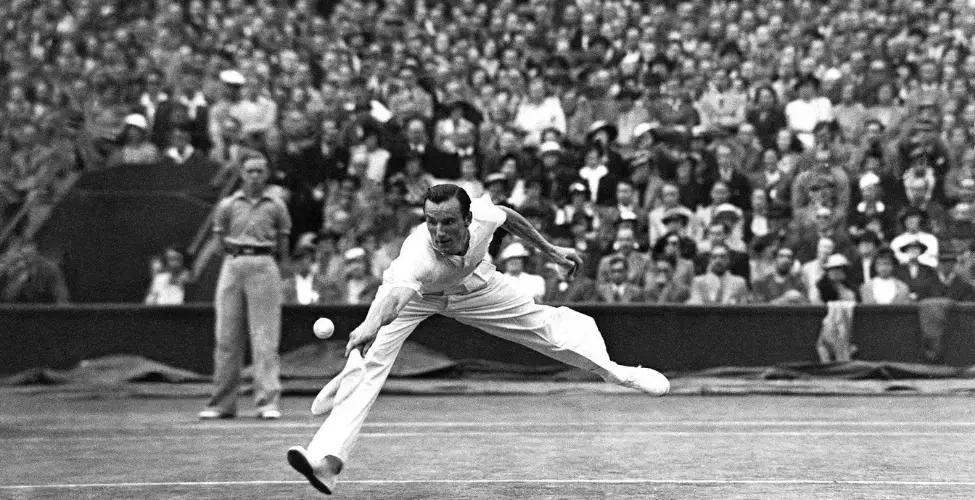 Rafa Nadal
Known as the clay-court king with 13 titles at Roland Garros, Nadal is definitely one of the greats for his ruthless work ethic and power on the court. He currently holds the record alongside Djokovic and Federer for the most grand slam titles with 20. Nadal won possibly one of the greatest matches of the modern era when he bested his rival Federer at Wimbledon in 2008 in a thrilling five-set in an encounter which ran for nearly five hours. Nadal has 88 ATP titles, and he will look to become the outright record holder of grand slam titles in the coming years.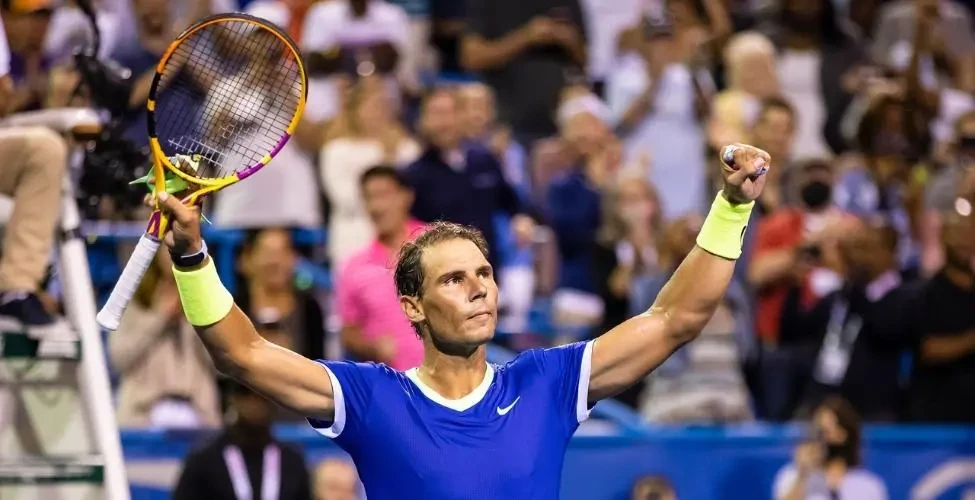 Roger Federer
Now on to the GOAT, Roger Federer. Federer seized the mantle of no.1 in the world when he defeated seven-time Wimbledon champion at SW19 in 2001, aged just 19. Since then, Federer has gone about destroying every record and hoovering up titles like nobody's business. As we mentioned, he is tied for the most grand slam titles with 20 and is only second to Connors for the number of ATP titles with 103. Moreover, his last three major titles were mightly impressive, with a 6th Australian Open title in 2017 and 2018 and a Wimbledon title in 2018 without dropping a single set in the tournament. Federer also holds the record for weeks at no.1 with 310 weeks and counting. Now in the twilight of his career after his resurgence in the mid-2010s, 39-year-old Federer will be hoping to finally be an outright record holder in the men's grand slam title game.