Top Esports Streamers To Watch On Twitch
Published Date · June 8, 2022
· Last Updated · Dec. 14, 2022
·
Read Time · 4 mins
Founded in 2011, Twitch is a popular live streaming platform that allows content creators to share their broadcasts in real-time. In the beginning, its primary focus was almost entirely on gaming. Still, since then, it has expanded to incorporate a wide variety of streams dedicated to entertainment, music, sports, cooking, talk shows, Q&A sessions, and more. Over the years, Twitch has managed to amass an audience of over 30 million daily visitors, with over 7 million unique content creators that stream every month. Esports is the most trafficked streaming category on Twitch. Through this platform, we can watch the gameplay of the most notable new releases along with popular esport titles like League of Legends, Fortnite, Call of Duty, Dota, and many more. With Twitch becoming increasingly popular in the past few years, many streamers have risen to stardom. These gaming influencers have large followings and pull in millions of viewers every time they start a stream. Each streamer stands out for something different, whether it's their esports skills, their followers, or sub count. This article discusses an array of different esports streamers and what makes them popular.
Ninja
Tyler "Ninja" Blevins, also known as the king of Twitch, is the most followed Twitch channel as of May 2022. With over 16.5 million followers on his channel and around 25 million subscribers on YouTube, Ninja is probably the most recognizable gamer globally. He has broken many impressive records in his tenure with Twitch and has even collaborated with celebrities such as Drake, Travis Scott, and JuJu Smith-Schuster. Ninja is a former professional Halo player who is now involved with Luminosity Gaming. He streams for 80 hours a week and primarily focuses on Fortnite, though he also plays League of Legends occasionally. In 2016, Ninja's team "Renegade" reached 5th and 8th place for Halo 5 in the Halo World Championship. In addition, ninja teamed up with Marshmello and won the Fortnite Pro-Am event at E3 in 2018, and donated $1 million to charity.
Tfue
Popularly known as Tfue, Turner Ellis Tenny is an American Twitch streamer who was part of FaZe clan, a popular eSports organization. Sitting at over 10 million followers on Twitch and over 12 million subs on Youtube, Tfue is among the top five Twitch channels in the world. He started streaming at a very young age and managed to gain a massive online following in just 12 months. He is well known for his exceptional skills in Fortnite and streaming games like Call Of Duty: Warzone, H1Z1, Destiny, and Minecraft.
Pokimane
Imane Anys, widely known as Pokimane, is a female Twitch streamer who has been one of Twitch's top gamers for many years. She is a rising internet star with over 8 million followers on Twitch. She streams League of Legends, Valorant, Fortnite, and Among Us and does a 'Just Chatting' broadcast. Pokimane has participated in various collaborations and events and even has her own merchandise brand. In 2017, Pokimane won an award for the best Twitch streamer of the year at the Shorty Awards for her League of Legends streams. She was also invited to stream at the Teen Choice Awards in 2018 to highlight the popularity of gaming and streaming. She also co-founded the popular Youtube channel, Offline TV, and is one of five internet stars who create new content together.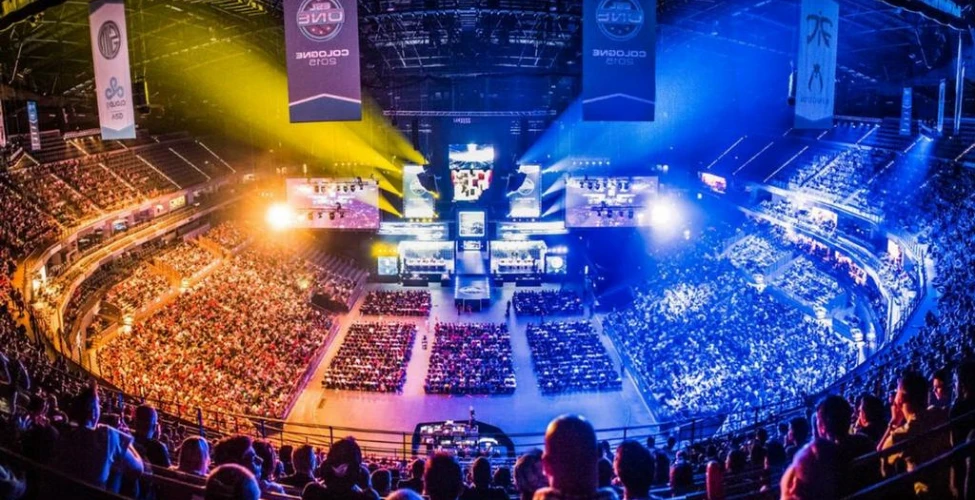 xQc
Félix Lengyel, who also goes by xQc or xQcOW, is a French-Canadian streamer with over 10 Million subscribers on Twitch. He has played competitively for many gaming leagues and represented Team Canada in the Overwatch World Cup from 2017 to 2019. Now, he is a full-time streamer who belongs to the esports organization Luminosity Gaming and streams around ten hours a day. He was recognized as the most-watched Twitch streamer in 2020 when his following flew up the charts. xQc plays a variety of games on his channel and even has a "Just Chatting" broadcast where he simply interacts with his fans and averages about 40,000 viewers.
Rubius
Ruben Doblas, better known as Rubius, is a Spanish-Norweigian Youtuber and Twitch streamer who rose to fame for his epic Twitch streams playing The Elder Scrolls V: Skyrim. Rubius has over 11.7 million followers on Twitch, while his Youtube channel has garnered a massive 40 million follower base. Now, he primarily streams Minecraft along with other games, including Fortnite, GTA V, Dreadhalls, Among Us, and Dark Fractures. In 2016, Rubius won an award for the "Best Youtuber of the Year". He also managed to break the record for the most concurrent viewers on a Fornite Twitch stream, with over 1.1 million people watching him at a time in 2018. Apart from streaming, Rubius has published a book and also has a documentary based on his life named Rubius X.
Shroud
Michael "Shroud" Grzesiek is a top-tier professional Counter-Strike streamer who played for Cloud9 until 2018. With over 10 million followers on Twitch, he is one of the best players on the scene. He streams for around 50 hours a week with an average of 60,000 viewers. He primarily focuses on games including Counter-Strike: Global Offensive (CS: GO), PUBG, Valorant, The Culling, Tom Clancy's Rainbow Six: Siege, and H1Z1. Shroud has also won a "Player of the Year Award" in 2022.
Final Thoughts
Twitch is an exceptional streaming platform that allows content creators to showcase their day-to-day lives and talents, or broadcast themselves while playing their favorite games. Over the past few years, live streaming has exploded into the mainstream, resulting in the emergence of seasoned professional esports players engaging in competitive gameplay and streamers who simply start a stream to chat with their audience. Apart from the creators mentioned above, there are thousands of other popular streamers who have earned a name in the esports industry with their amazing gaming skills and their ability to entertain their audience.