Connecticut Online Gambling Revenue on the Rise
Written by Ian
Published date · July 8, 2022 | Last Updated · Dec. 14, 2022 | Read Time: 3 mins
Connecticut Online Gambling Rev Balances Dip In Slot Revenue
The online casino and online sports betting industry have been kind to Foxwoods Resort and Mohegan Sun Casino. Since gambling was expanded in 2021, online casinos and online sports wagers have added about an additional one-third of their revenue. This comes on the heels of enthusiastic tribal officials who fought particularly hard to bring the online expansion of their gambling operations. The two Connecticut-based casinos are now starting to lean on the online gambling revenue as the brick-and-mortar casino operations are struggling in today's economy. Seeing high gas prices, near $5 a gallon on top of the current inflation in the country, is making gamblers hesitant about making the trip out to the physical casino.
The chairman of the Mashantucket Pequot Tribal Nation, Rodney Butler, said that the operations are running better than they expected. The Mashantucket Pequot Tribal Nation operates and owns Foxwoods. The President of Mohegan Digital at Mohegan Sun says that the company is tracking right according to plan. The product is certainly meeting their expectations. Combined, according to the state Department of Consumer Protection, Mohegan Sun Casino and Foxwoods Resorts have generated $126.2 million in online casino revenue for the months of October 2021 through May 2022. Online sports betting generated a separate $48.6 million in revenue. Both of these products represented a 31% premium to the slot revenue of roughly $559 million pie for the same time period.
Brick and Mortar Casino Struggles
The recent economic struggles have hurt numerous industries and the casino industry is included on that list. With soaring inflation and even higher gas prices, many are inclined to stay indoors, hurting the physical casinos. With laptops, desktops, tablets, phones, and mobile applications at most people's fingertips, gamblers are now able to play their favorite casino games and bet on their top sports teams without leaving their houses.  March, April, and May of 2022 saw the biggest hits to the two top casino operators in the state. Foxwood revenue for their slot machines, which is revenue brought in by in-person casino visitors dropped by more than $700,000 from March to April, a 2% decrease. From that dip, an even sharper decline came from April to May with revenue down $1.2 million from in-person slots, or a 4% decrease. Mohegan Sun saw similar decreases in overall slot revenue in the same three-month period. 
Butler says that the gambling industry is a main factor in the overall economy. That goes hand in hand with gas prices and the decrease in foot traffic. Mohegan Sun's main strategy is having customers use the Mohegan Sun app on their smartphones and then hopefully have them go to the property, according to Roberts. Roberts believes that the overall plan is coming to fruition as the digital product is an extension of the retail product. 
A teacher of finance and economics at the University of New Haven, David Sacco says that while the potential scare of a recession has a larger impact on casino performance than inflation, the recession has little to no effect on sports gamblers. They throw caution to the wind with the impending economic turmoil to attempt money-making options that are centered around their favorite teams. While it takes the average bettor a bit more of an extra push in order to go to a physical casino, many believe that there is evidence to suggest that the average gambler will gamble online as a "pick me up" for themselves.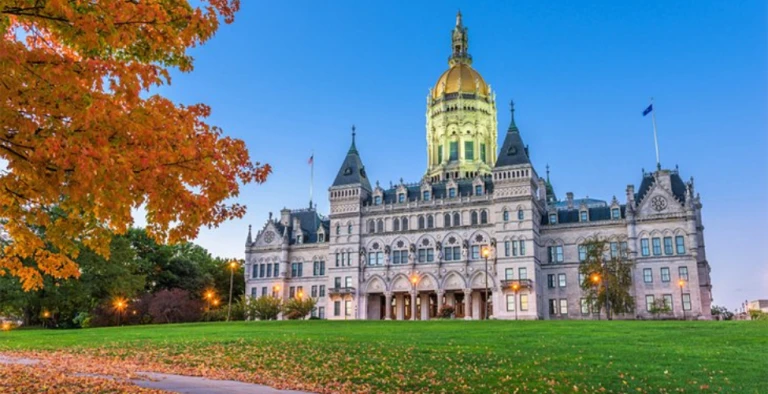 Connecticut's Stake
The state of Connecticut also shares the interest in overall casino performance as they have claimed over $30 million in tax revenue from the months ranging from October 2021 to May 2022. The $30 million accounted for all online sports betting, online gambling, and retail sports betting that is operated by the state Lottery. The state has also collected $80.5 million of casino slot revenue for 2022. 
Governor Ned Lamont said that the diversity in revenue stream was the main argument for allowing online betting to be provided on tablets, phones, and laptops. Lamont said that the online option balances everything and all that is currently happening in the state was discussed before the law was implemented. Lamont's administration made a deal to expand gambling in 2021 through Mohegan and Mashantucket Pequots. His administration wanted to update the state's gambling laws so that there could be online access to gambling and sports betting across the state. He pushed additionally hard for sports betting to become legal in order to add additional revenue to compete with other states.