TwinSpires is Ending Sportsbook and iGaming activities
Written by Ian
Published date · March 22, 2022 | Last Updated · Dec. 14, 2022 | Read Time: 3 mins
TwinSpires is Ending Sportsbook and iGaming activities
TwinSpires will no longer be offering online Sports Betting or Online Casino services, per Bill Carstanjen, CEO of Churchill Downs Inc. These comments came during the company's quarterly earnings call. This transition will take place between March and August 2022. Carstanjen says that while the four brick-and-mortar Churchill Downs owned casinos have profitable sportsbooks, trying to compete in the online sportsbook and online casino industry has become very difficult especially as more and more participants have state licenses.
In the states where Twinspires Sportsbook revenue data is reported (PA, MI, IN, & AZ), since opening in these states, TwinSpires had a handle just north of $84 million (the handle is the total amount of money bet in a sportsbook). Additionally, the gross gaming revenue was just under 5.9 million. (Gross gaming revenue is the total amount wagered minus the winning payouts from the players). However, the CDI's 2021 revenue report published in February showed a $34.9 million loss compared to the previous year. This was because of the large use of funds for marketing efforts that did not have an increase in net revenue. There was also a step back for Horse Racing which saw an additional $7.8 million decrease year over year. 
While TwinSpires may be stepping out of the sports betting game for now, that doesn't mean that CDI is done with making money from sports, specifically from horse-racing.  Carstanjen said that CDI, the owner of Churchill Downs Racetrack, is looking to use horse racing to improve income when they deem appropriate. Carstanjen says that there are many relevant partners that reach out about access into the market and Carstanjen will look into operations when the right offer arises. With TwinSpires out of the online casino and sportsbook space, you will find the next best Online Sportsbook in our Online Gambling Michigan Guide. TwinSpires isn't the only online sportsbook that is making changes in the sports betting industry. Despite a strong start in New York (an online gross gaming revenue of $70.5 million), Caesars CEO said that they are going to see them "dramatically curtail our traditional media spend effectively immediately". Wynn Resorts is in the process of looking for a potential buyer of it's online sportsbook with a large discount. Less than a year ago, the asking price was around $3 billion. Now WynnBet online is looking for a $500 million dollar buyer. Even DraftKings, one of the premier players in the Sportsbook industry, has seen their stock fall consistently since September of last year.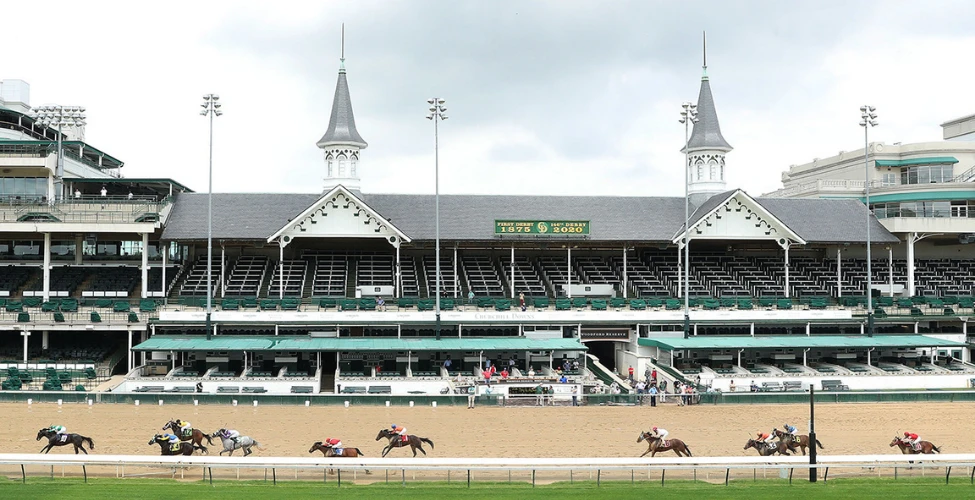 Roundhill Investments CEO Will Hershey told SportsHandle that while smaller sportsbook operations may not continue to drop out, the overall market can get smaller through the union of several company acquisitions and purchases.  
Hershey says that the online sports betting industry is mainly for the big players and has become incredibly difficult for many other players to branch out. The space really only has room for a handful of operators with the rest trying to make even half of a percentage of the market share in their respective states. The DraftKings, Caesars, and MGMs of the industry are able to put large amounts of budget into acquiring new customers which the other casinos simply cannot do. Hershey however believes that Churchill Downs Inc. is a bit different from the other smaller sportsbooks because sports betting is not the main monetary winner for CDI. However, most of the other smaller operators cannot survive this way and may need to look into giving in to larger corporations who are trying to get skin in the sports betting game. While Hershey believes that CDI will be fine because of their niche in the Horse Racing industry, other smaller operators are unable to drop out without the risk of folding altogether. Smaller operators may be looking for a way out as big corporations like Disney or NBC start to gain interest in the industry.
During the CDI earnings call, Carstanjen offered hope while making the pivot away from the sportsbook. He says that TwinSpires will stay dedicated to horse racing as all the numbers indicate that it's a unique business with great short-term and long-term avenues of success that have been the case since the business was started.