WynnBET Prepping For A Mobile Betting License
Published Date · July 27, 2022
· Last Updated · Dec. 14, 2022
·
Read Time · 4 mins
WynnBET Has Put Their Name In For A Mobile Betting License
The new and updated Illinois Gaming Board official website showed some updated names to the list of applications for several sports betting licenses in the state of Illinois. One question on everyone's mind that has now officially been answered was the status of WynnBet. It is now known that WynnBET has officially applied for a Management Services Provider license. This license is needed in order for an operator to provide mobile betting in the state. One of the top operators in the country, WynnBET according to the Gaming Board's website, submitted their application on November 2, 2021. However, the Illinois Gaming Board site did not say which casino would be attached to the prospect for mobile wagering. 
Illinois Current Sports Betting Standing
Prior to the 2019 gaming expansion bill, which legalized sports betting in Illinois, all 10 of the casinos that were around in Illinois before the bill came around were licensed to provide retail wagering. Out of the 10 casinos, 6 are currently offering the product. Out of all the casinos that are live, there are currently 5 mobile operators that are connected to those casinos. The remaining 2 are associated with the two horse racing tracks located in Illinois. 
Going Mobile
Currently, there are two out of the five brick-and-mortar sportsbooks that do not have current mobile operation partners. The two sportsbooks are Harrah's Joliet and Argosy Casino Alton, who have a go-to-market partnership with theScore Bet and Unibet, respectively. On November 16, 2020, Unibet submitted its application to the Illinois Gaming Board, while theScore Bet has not yet submitted the materials to the state's gaming board to receive a license. This could be in part because theScore was purchased by Penn National Gaming in August of 2021 for $2 billion. TheScore had previously reached a market access deal in March 2021, but it will be hard to determine a realistic timeline for the operator to submit an application. 
The Bally's located in Quad Cities, is supposed to run their own platform if they decide they want to go through the process of running mobile wagering within the next couple of years after their series of acquisitions from their large rebranding from the former operator Twin Rivers from 2020 and 2021. With all those operators out of the picture, there is Hollywood Casino Joliet and Harrah's Metropolis for the remaining casinos in the group that do not have a known potential mobile partner. 
Potential WynnBet New Casino Partnership 
The majority of the six new operators that were given casino licenses from the gaming expansion bill currently have partnerships with or the option to run their own mobile betting platforms. For example, Full House Resorts, which is planning on opening American Place in Waukegan, has reached a partnership with Circa Sports to run both the brick-and-mortar and online sportsbooks. Circa Sports has also been named as one of the operators who submitted an application for a Management Services Provider license on the Illinois Gaming Board website. The application, paperwork, and deposit were posted on May 16, 2022.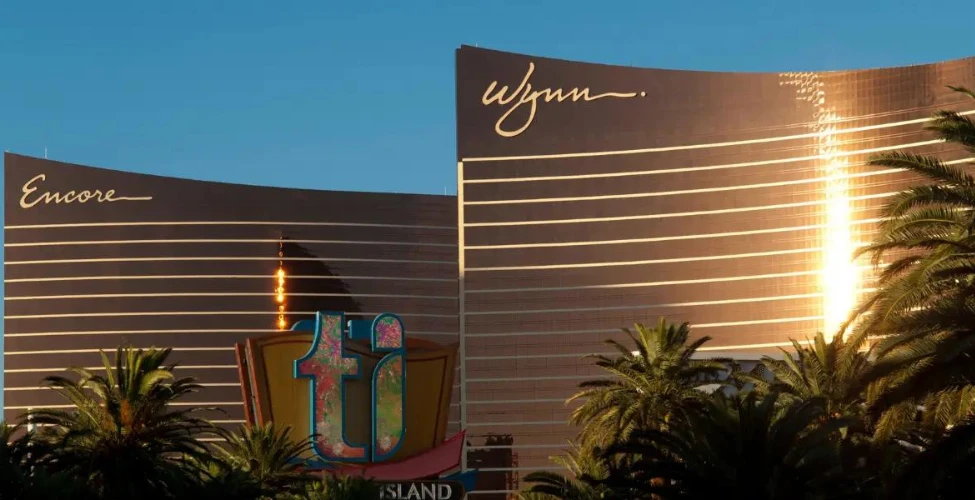 Who is Wynning Next?
The operator who has the longest standing out of the six new locations in terms of their overall gaming operations is Hard Rock. This comes after their opening of the temporary casino in November 2021. Hard Rock should be offering its own online sports betting platform when ready. Bally's, one of the operators who recently got approval from the Chicago City Council as the preferred casino operator for a casino downtown, may choose to pause their efforts on their online spot until the brick-and-mortar establishment opens according to plan.
Currently, under construction of a casino in Williamson County, Walker's Bluff has currently not named its sportsbook partner for the brick-and-mortar Illinois casino but has started a partnership with Elite Sportsbook for its two properties in neighboring Iowa. Another contender for brick-and-mortar casinos in Illinois (specifically the suburbs of Cook County in 2021), Wind Creek has not currently named their sportsbook partner in Illinois. However, they have previously had a deal with Betfred in Pennsylvania. The last one remaining, Danville, has been named as a potential business partner for WynnBET. They started construction on their casino and plan to be opened in 2024, run by Golden Nugget.  
Big Revenue Sports Betting Numbers In Illinois
With there only being a few online sports betting operators in the state of Illinois, currently, at seven, there is the potential for new operators to make a name for themselves in the state to earn a sizable chunk of the market share once they go live. For example, BetMGM, which opened up its mobile betting platform in Illinois this March, came in just before the NCAA Men's Basketball Tournament and helped the state of Illinois generate a handle of a record $971 million. This was third best in the country, behind only New Jersey and New York. 
What About The Others?
BetMGM recorded a $43.6 million handle even though they were not live for the entire month of March. Their handle also ranked sixth in the state, just ahead of Caesars. As is the case in most states, they are both operational in; DraftKings and FanDuel were the top performing operators in Illinois. The top operators combined for just about two-thirds of the $10.9 billion online handle since the state of Illinois launched mobile betting in June of 2020. 
BetRivers came in third place with 18.5% of the market share handle percentage and was the only other online operator to cross the $1 billion total handle mark. Behind them are PointsBet and Barstool Sportsbook. Neither of the operators has crossed double-digit figures for their market share percentage. However, they have been going back and forth in terms of rankings in the fourth and fifth spots for total market share in the past few months.