How Many Americans will Bet on March Madness?
Written by Phoebe
Published date · April 3, 2023 |
Last Updated · Oct. 2, 2023 | Read Time: 2 mins
What a month it has been for March Madness! The Final Four is set, with semi-final matches taking place on Saturday, April 1, and the national championship game taking place on Monday, April 3. Many shocks and nail-biting moments have already occurred throughout the tournament, but how many Americans will bet on March Madness?
A typical sports wager will be made by 31 million American adults either online, in a brick-and-mortar sportsbook, or through a bookmaker
21.5 million people intend to gamble socially
56.3 million people intend to take part in a bracket competition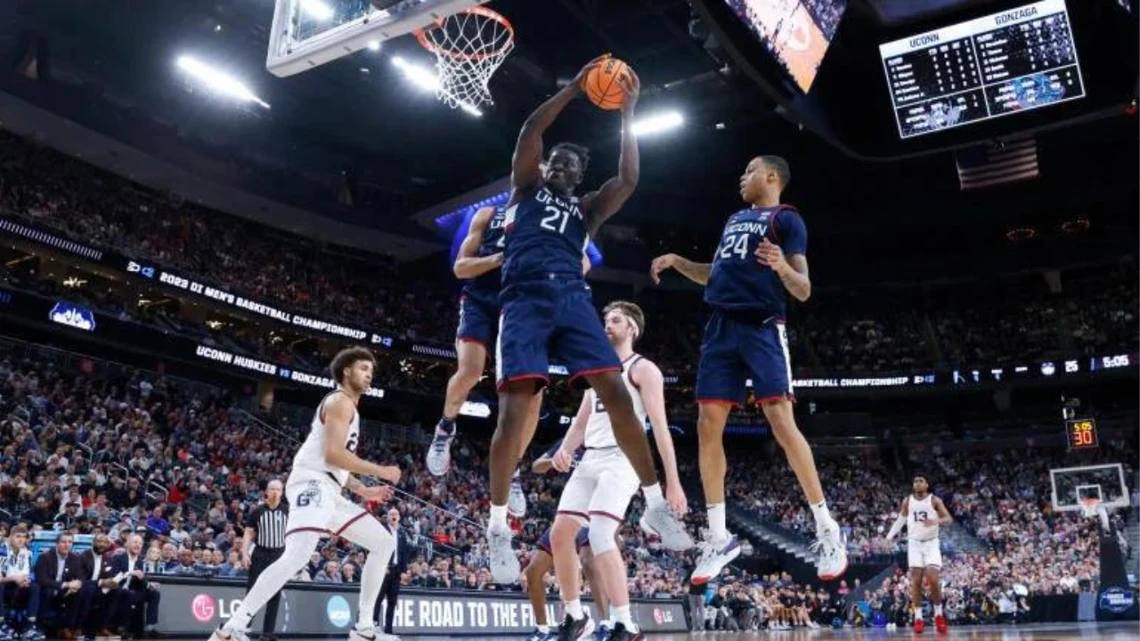 March Madness betting has increased as a result of Americans taking advantage of the development of legal online gambling, as well as a comeback of bracket competitions.
People fill out brackets every year during March Madness in an attempt to predict which team will win after a three-week marathon of 67 televised games. According to AGA, 3/4s of those who bet on the internet claim they will make their first March Madness wagers this year.
March Madness is one of the best traditions in American sports—and America's most wagered-on competition. Critically, the expansion of regulated sports betting over the past five years has brought safeguards to more than half of American adults who can now bet legally in their home market.
– AGA President and CEO Bill Miller

Americans are projected to gamble half a billion dollars less on March Madness than they were planning to wager on the Super Bowl, despite 18 million more American adults planning to wager on the tournament than on the game last month.
According to a recent study by the American Gambling Association, 68 million individuals in America (25%) want to wager $15.5 billion on the NCAA Men's Division I Basketball Tournament this year (AGA).
States began legalising online sports betting four years ago following a 2018 U.S. Supreme Court decision that invalidated a federal law that forbade betting on football, basketball, baseball, and other sports. Since then, 33 states and Washington, D.C. have joined the list of states that have legalised online sports betting.
Data from the gaming organisation shows that states that legalised sports betting have reported millions of dollars in additional tax income.
According to market data from Data Bridge, the sports gambling business is expected to grow to a $167 billion sector by 2029, with DraftKings, FanDuel, and Caesars Sportsbook emerging as dominant players.