Suspicious Betting in Scottish Football
Written by Jade
Published date · Dec. 26, 2021 | Last Updated · Dec. 14, 2022 | Read Time: 1 mins
SFA urged to probe Dundee yellow cards against Hearts
An abnormal number of bets were put on Dundee's match with Hearts last week
The bets relate to the number of Dundee players to get booked in the league tie
The Scottish Football Association (SFA) has been requested to investigate several questionable betting patterns that emerged during last week's Scottish Premiership match between Dundee and Hearts.
Hearts won the game courtesy to a late strike from Jamie Walker, but various betting companies are alleged to have inquired about the number of bets placed on Dundee players receiving yellow cards.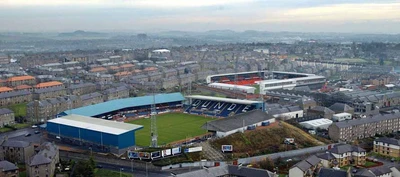 According to an agreement reached between the SFA and the operators, any information on unusual gambling patterns involving Scottish football would be shared. As a result, all suspicions have been sent to the SFA Security and Integrity Unit.
If the investigation reveals evidence of insider betting, the case will be sent to the SFA's Compliance Officer, who will consider disciplinary procedures and a Notice of Complaint.
Additionally, operators have the option of filing a complaint with Police Scotland, but they have yet to make a decision on the topic.
Martin Stolarek is the SFA's Security and Integrity Officer, and his responsibilities include dealing with all match-fixing allegations; he is also responsible for raising awareness and education among clubs, players, coaches, and officials.
With its "Keep It Clean" programme, the SFA has attempted to combat match-fixing. The organisation operates a hotline that is open to anyone in Scotland who has information about corrupt activities in football.