Top Casino Influencers of 2022
Written by Phoebe
Published date · April 11, 2022 | Last Updated · July 18, 2023 | Read Time: 4 mins
In recent years, influencer marketing has exploded in popularity across just about every industry. But, when it comes to spreading the word about casinos, casino games, and the gambling industry, a few influential figures on social media offer a great combination of education, gossip, and entertainment.
What is Influencer Marketing?
Influencer marketing is a relatively recent trend in the digital marketing space. In this type of marketing, individuals (influencers) partner with businesses to promote their product or service to the influencer's audience. Influencers can be found on all social media platforms, with personal blogs, Twitter, Instagram and YouTube being some of the most popular platforms. In addition, some casinos will pay their influencers depending on the partnership, and others might offer alternative remuneration packages.
Brian Christopher Slots: Brian Christoper is a Californian YouTuber who is easily one of the most popular casino influencers on the channel. He posts daily content to his 276,000 subscribers covering slot machine games that are found in land-based casinos. The vast majority of the videos posted on the Brian Christoper Slots channel are live-streamed, allowing his subscribers to interact with him in real-time. He often places bets worth between $1 and $100 per spin. Back in 2018, he live-streamed a Wheel of Fortune game in which he won his biggest jackpot yet, a $10,000 prize.
SlotLady: After Brian Christoper, SlotLady is another very popular YouTube influencer with a strong focus on classic games like blackjack and slot machines. She often live streams from land-based casinos in Las Vegas and teaches her audience how card games and slot machines work.
VegasLowRoller: The VegasLowRoller YouTube channel appeals to a range of viewers but is first and foremost aimed at new players in the world of sports betting. This channel gives new players a chance to learn how the best slot machines work and covers the range of slot themes and jackpots that players can enjoy. In addition to appealing to the newer player base, VegasLowRoller also posts content targeted at more experienced players. These videos help the more experienced players discover new and interesting slot games.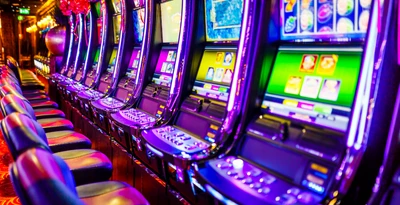 Kelly Stewart: Kelly Stewart is an influencer in the sports betting space with a wealth of knowledge in casino games, football and basketball, to name just a few. Her Instagram channel (@KellyInVegas) and website give new players advice on how to get started with online casinos.
RocknRolla: The RocknRolla YouTube channel focuses on a variety of casino games, including blackjack, poker and roulette. The videos show RocknRolla playing online casino games, sharing his wins, losses, and experience in the various games. There are also light-hearted videos of him talking with his audience. Be aware that RocknRolla's videos can include profanity, so use headphones!
Lady Luck: Lady Luck is another popular YouTube channel giving new players tips and tricks on how to play various slot games. This channel is run by Francine and Miran Maric, and prides itself on being family-friendly, unlike some of the other channels on this list. Most videos on this channel are of online slot games, but there are also some videos of classic table games too.
Vanessa Selbst: Vanessa Selbst is very popular on Twitter. She is the only female player to have ranked at number one in the global poker index, and she uses her platform to give players tips on how to succeed at poker. In addition to tips on how to win at poker, she places a great deal of importance on responsible gaming practices.
JFK Slot Hits: The JFK channel was launched in May 2013 and teaches players how to gamble in a responsible manner when trying to land big jackpots. A key lesson for players on the JFK channel is how to decide when to cash out.
Cousin Vito's Podcast: If you'd rather listen to your content, Cousin Vito is an immensely popular podcast that teaches listeners how to have fun when gambling whilst minimising losses. This popular show releases episodes each week.
Casinodaddy: The Casinodaddy channel is easily one of the most active channels on this list. The Casinodaddy channel is run by three Swedish brothers who live stream content around 14 hours a day, seven days a week. The brothers stream slot and table games on various casino websites. If you're in a hurry, the channel also posts highlight videos of their biggest success stories and any funny moments.
Final Thoughts
Like all businesses, both online and land-based casinos benefit from the world of influencer marketing. In addition to helping the top casinos themselves, influencers tend to have a wealth of knowledge in the gambling industry. This means that players watching their channels or reading their content can learn a lot about their chosen casino games.