Why is Online Gambling so Popular in the United Kingdom?
Written by Julie
Published date · Oct. 1, 2020 |
Last Updated · Dec. 14, 2022 | Read Time: 4 mins
As technology has improved over time, more and more people are doing daily activities online which they had previously done in person. This includes grocery shopping, buying a car, reading the newspaper and many other things. Amongst these things is gambling and casino play. Despite being first developed long before, online gambling really started to take off about 10 years ago. This has really led to a boom in the online gambling market with over £14 billion being gambled each year. This is a huge figure and will only continue to grow. There are many reasons for the popularity in online gambling. It is convenient, it is more accessible and it is fun for many people.
Why is Online Gambling so Popular?
It is so convenient for a gambling fan to just play from their house. They can come home from work, relax, open up a laptop and then spend a quick hour playing some slots. For many it may even be part of a routine now. Before the development of online gambling, to be able to play on a casino game you would have had to go into a brick casino. This will have been an unnecessary journey to make for many so they would have just not bothered in order to spend more time relaxing at home. Being able to play your favourite games without having to leave the house is a great addition to what is a fun hobby.
Easy to Pay
Another big reason why online gaming is so popular is because of the variety of payments. In a brick casino, when you win, you are usually handed your winnings in £20 notes. This can be of an inconvenience as in today's world almost all payments are completed with a card now. Cash can still be used in most supermarkets and other stores but it is much more simple to just get the money put into your bank. This is what an online casino allows. You deposit with a card and withdraw with a card. You are not just limited to using cards though, casinos are offering more and more payment methods. These include PayPal, Bitcoin and Payforit. The different payment methods is a huge advantage for gambling online compared with brick casinos. Customers have a wide choice of how they would like to deposit which is an appeal for many when it comes to gambling online.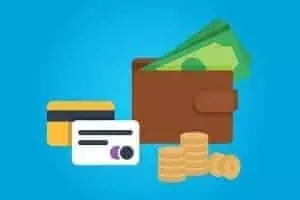 The variety of games online is quite staggering. There will probably be around 100 different slot games to play in a brick casino. This is a fair few but there are so many different slot games out there that this may not even include the favourites of most people. When gambling online, you can instantly access thousands of different games. One site may have 100 different slot games, then another site will have another 100 and so on. The variety is almost endless. This gives online gaming a massive edge over playing in a brick casino. All you need to do is open your laptop and quickly search something into Google and you will find thousands of games almost instantly. It is so much quicker and easier to find your favourite game online. As well as that, there is a huge variety of other games to play if you want to try something new.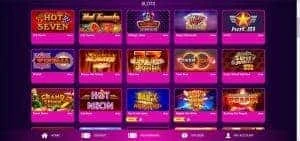 Casino Bonuses & Benefits
Online casinos reward new players with welcome bonuses when they sign up. These welcome bonuses are to try and entice customers to join an online casino. The site could offer them something like £20 in free spins once they deposit £10. The reason behind this is so that the casino can try and get new customers by having them try out a game that they may never have played. The casino hopes that they will enjoy their free spins and mean that they will continue staking real money on the game once the spins expire. There are plenty of different sign up offers for lots of different casinos so that helps to explain why the increase of online gambling has been so considerable.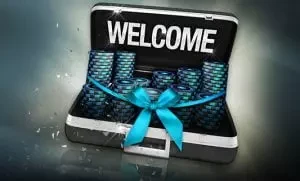 What Games Are Popular for UK Gamblers?
Online slots are by far and away the most popular online casino game that is played in the UK. Slots make up 69% of the casino games played in the UK. This is not really too surprising when you factor in just how many different slot games there are which can be played online. Online roulette comes in second with 13.5% of online gaming being on this game. This is not too surprising either. Roulette has many different versions online which can include multipliers, live dealers or just the classic arcade feel to it. Blackjack is less popular than many would expect with just 6.5% of players choosing this game. The reasons for this could be that you are less likely to have a big win on this game than you would be on the slots or roulette. It can also get a bit repetitive as there are not that many variations of it.