Mini Cash Giveaway Promotion at Casimba
Written by Julie
Published date · May 17, 2021 | Last Updated · Dec. 14, 2022 | Read Time: 2 mins
Casimba has a reputation for being generous with some of its promotional offers. One of their promotions offers a giveaway of £500 a week which can be split between 10 people. The casino let their top customers have a chance of winning with the more time they play, the more a player plays on-site, the more entries they get.
Promotions at Casimba Casino
For every £40 a customer stakes, they unlock one entry into the cash giveaway. This is good to know as the player clearly can see how much they are required to stake, so they will be aware of this when playing. During the promotional period, they will be required to have deposited a minimum of £100. This period is weekly and begins at midnight on Monday morning. The draw is entirely random and allows any player the opportunity to win this money. During the promotional period, you can collect as many entries as you like. It is worth remembering that you will not carry entries over from one week into the next, so ensure that you keep this in mind.
We have also taken a closer look at Casimba Casino in our In The Hot Seat series.
Read Next: In The Hot Seat: Casimba.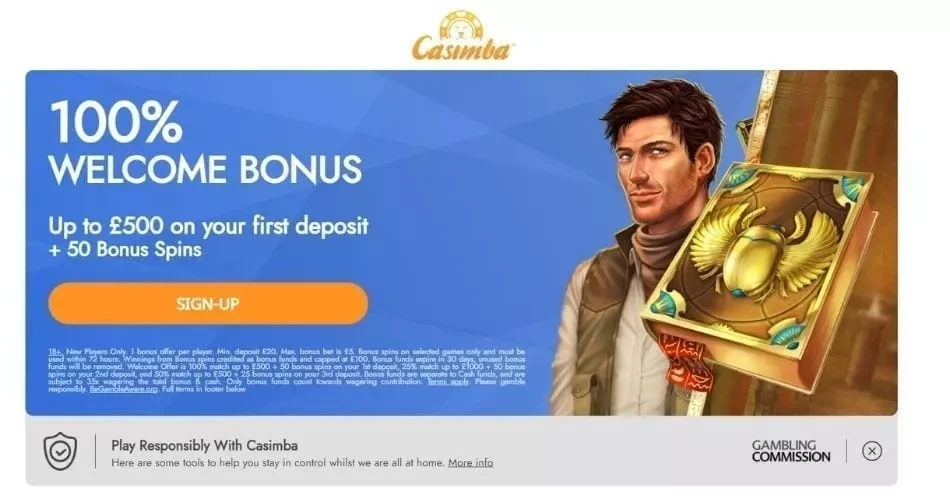 How Do You Win?
The winners will be contacted every Monday morning and will have the funds appear straight in their account. It is up to each winning individual whether they would like to use the winnings as funds to play Casimba games with or whether they wish to withdraw it straight away. This is a big plus point over other promotions as quite often, when a casino offers a giveaway like this; the winnings get paid as bonus credit or free bets. This is unique in some ways as not many casinos give out cash to their customers.