Daily Free Games - Which Online Casinos Offer The Best Ones?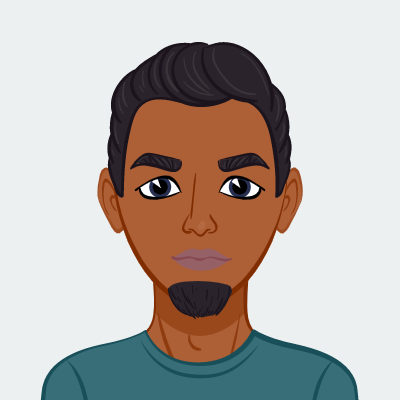 Written by Nosa
Published date · July 6, 2023 | Last Updated · July 10, 2023 | Read Time: 4 mins
Online casino daily free games are a popular offering in the gambling industry, providing players with an opportunity to enjoy their favourite slots and casino games without having to risk any real money.
Prizes from Daily Free Games can be used for slots and table games, and sometimes they might even just be instant cash prizes.
Some online casinos offer daily free games as a way to reward loyal customers or attract new players, while others provide them as part of regular or special VIP promotions.
It's important to note that while the games are free to play, there may be wagering requirements or other terms and conditions that need to be met in order to cash out any winnings.
Why Play Daily Free Games?
One of the advantages of playing these games is that they can be easily incorporated into a daily routine. Players can set aside a specific time each day to play the free games, making it a consistent source of free money.
This not only adds an element of fun to their daily activities but also gives them the chance to win cash prizes or bonuses that can be used to play real money games later.
Accessing daily login bonuses offers additional advantages for players. Some online casino sites offer daily rewards for logging in, such as free spins or bonus cash. These bonuses can significantly increase their chances of winning and provide an incentive to return to the site regularly.
Which Casinos Have the Best Daily Free Games?
From the many casinos we've reviewed on CasinoRange, we had a look at some which offer what we think are some of the most intriguing daily free games on the market.
Parimatch - Flip a Tile
Flip a Tile is a popular Daily Free game offered by Parimatch, an online casino and gambling platform. This special feature allows players to engage in an exciting and interactive game where they can flip tiles to reveal hidden prizes and rewards. With no minimum deposit required, Flip a Tile is accessible to all players. Its captivating game mechanics, stunning graphics, and variety of game blends make it a standout choice for those seeking a thrilling online gaming experience.
Players are presented with a grid of face-down tiles, and they must select two tiles at a time to flip them over. The goal is to find all the matching pairs before the timer runs out. One of the special features of Parimatch Flip a Tile is that each day brings a new grid with different tiles. This keeps the game fresh and offers a unique challenge every time. Additionally, players can earn special rewards and bonuses for completing the game successfully.
Sounds appealing? Why not take advantage of Parimatch's welcome offer while you're at it…
MrQ Casino - Daily Roulette Drop
Daily Roulette Drop is an exciting promotion offered by MrQ Casino. Every day, players have the chance to win cash prizes by simply playing roulette! This promotion adds an extra layer of excitement to the popular casino game, giving players the opportunity to walk away with some extra winnings.
There are several ways for players to earn points in the MrQ Daily Roulette Drop game. The first way is simply by playing the game. Each spin of the wheel will award players points, regardless of where the ball lands.
Players can also earn points by winning on non-boosted numbers. These are the regular numbers on the roulette wheel, and each win will earn players a certain number of points.
The real excitement comes from winning on boosted numbers. These are special numbers that have multipliers attached to them. If a player wins on a boosted number with a 2x multiplier, for example, they will earn double the points. The multipliers can go all the way up to 10x, giving players the chance to really boost their point totals.
If you like the Daily Free Game, why not try the welcome offer:
Betfred - Mystery Free Spins
One of Betfred's best promotions is its Mystery Free Spins Daily Free Game. These Mystery Free Spins allow eligible customers the chance to win spins on popular slot games, offering the excitement of not knowing exactly what they will receive.
By opting in, players can win as little as three free spins or as many as 50 free spins on selected slot games. The eligible slots for the promotion are:
Age of the Gods: Norse - Gods and Giants
Better Wilds
Blue Wizard
Cheltenham Sporting Legends
Flaming Bars
Football! Cash Collect
Kingdoms Rise – Captains Treasure
Leprechaun's Luck™ Cash Collect
Savage Jungle
The Mummy Book of Amun Ra
Each Free Spin will have a value of £/€0.10.
Tempted? Here's Betfred's welcome offer to get you started:
Are Daily Free Games Right For You?
Whether you are a new player looking to try out online casinos or an experienced gambler, daily free games offer a fun and low-risk way to enjoy the excitement of online gambling. Check out the casinos reviews on CasinoRange to help you decide which casino you should start or continue your online casino adventure with.