How to Play Double Exposure Blackjack
Written by Chris
Published date · Aug. 23, 2022 | Last Updated · Oct. 24, 2022 | Read Time: 3 mins
Blackjack is among the most recognisable casino games of all time. Most of you will already know or at least have an idea of the standard blackjack rules. However, if you look around, you will find that there are several variants of the game. Double Exposure Blackjack is just one of those variants, and it comes with an exciting and unique rule.
What is Double Exposure Blackjack?
Double Exposure Blackjack is an unusual variant of the popular blackjack casino table game. Instead of seeing just one of the dealer's cards, you get to see both. This rule of seeing the dealer's hand total before you begin can carry massive benefits.
As most of you will know, blackjack is a game that pits you against a dealer. The idea is to create a hand value as close to 21 as possible without busting (going over 21). If you know the dealer's first two cards, how can you go wrong? Well, in this guide, we will tell you that despite having that information, winning is not always easy.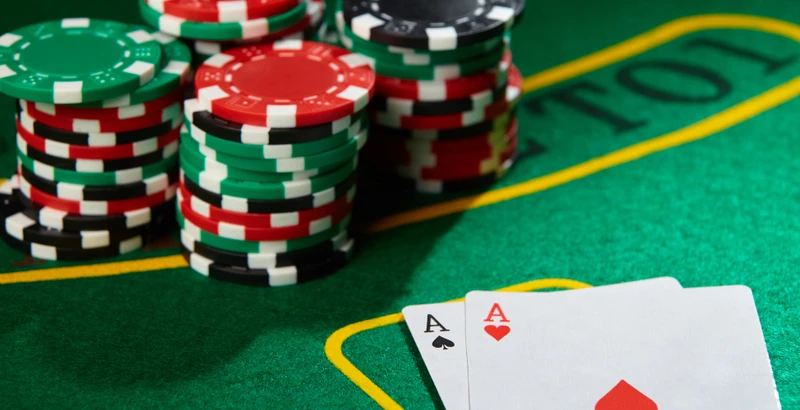 How to Play Double Exposure Blackjack?
The hand process plays out almost identical to any other variation of blackjack. You place your bets, and the dealer deals two cards to you and two cards to the dealer position. The difference is the dealer deals both his cards face up. In standard blackjack games, the dealer deals one card face down and the other face up. The value of the face-down card is not revealed until it is the dealer's turn.
Seeing both dealer cards certainly tilts the odds in your favour. However, certain rule changes swing those odds back in favour of the casino in order to even up the playing field. In Double Exposure, you only receive a payout of 1:1 when you win with a blackjack (21) compared to 3:2 in regular blackjack games. In fact, you win 1:1 whatever hand you create to win. Plus, a Push (tie) is now a win for the dealer when other blackjack games return your bets.
The house edge and RTP of Double Exposure Blackjack are also different compared to other variants. While a house edge (0.67%) and an RTP of 99.33% is good compared to games such as Roulette, it is not as good as other blackjack variants. For example, American Blackjack has a house edge of 0.35%.
Double Blackjack Basic Tips:
In terms of a Double Exposure Blackjack strategy, seeing both dealer cards remove much of the strategy of the original game. That said, there are some basic tips you should stick to:
Always hit with 11 or lower. With such a low value, you cannot lose by taking another card.
Always hit when the dealer has a 20. There is only one way to win a hand if the dealer has 20, and that is to get 21. Remember that a tie counts as a loss in Double Exposure Blackjack.
Unless the dealer has a higher value or the same value hand, always stand with a value of between 17-20.
Is it Possible to Play Double Exposure Blackjack in Online Casinos?
Double Exposure Blackjack is not always easy to find at online casinos. We do know that NetEnt, Microgaming, Play'n GO, and Pragmatic Play have developed Double Exposure Blackjack titles. You can even play for free with demo versions – without risking your own cash. This will let you get used to the Double Exposure Blackjack rules. One online casino we know that offers this form of blackjack is Platin Casino. In fact, it offers two Double Exposure Blackjack games courtesy of Play'n GO.
What Next?
Double Exposure Blackjack offers the advantage of seeing the dealer's starting hand. Nonetheless, you will need to adjust your playing strategy due to changes to the payouts, odds, and rules. Just make sure you fully understand the differences between the two games before playing for real cash. Alternatively, play a free demo version first, so that you can get accustomed to the changing dynamics of the game.
If you like testing out different blackjack variants and want some more to try, why not check out our How to Play Chinese Blackjack guide?