Lady Luck Games on Deck With New Popeye Slot (Interview)
Published Date · April 20, 2023
· Last Updated · Oct. 2, 2023
·
Read Time · 2 mins
We at CasinoRange are excited to bring you an exclusive interview with developer Lady Luck Games, where we talk about their new slot game Popeye!
With the slot scheduled for release on 20 April 2023, we wanted to get ahead of the curve so we could let you know what to expect:
Q: What Inspired the Team to Design a Slot Game Based on Popeye?
The inspiration came from our desire to combine a well-loved and nostalgic character with our innovative gaming mechanics. Popeye's endearing personality, his memorable adventures, and the colourful cast of characters surrounding him provided a perfect foundation for us to build an entertaining and immersive gaming experience for players.
Q: What's the Best Part About Designing a Slot Based on a Popular TV Show?
Designing a slot game based on a popular TV show, like Popeye, allows us to tap into the rich history and fond memories that fans have with the characters and stories. It also presents a unique opportunity to create an engaging experience by incorporating recognisable elements from the show, while at the same time innovating and adding our own creative touch to enhance the overall gameplay.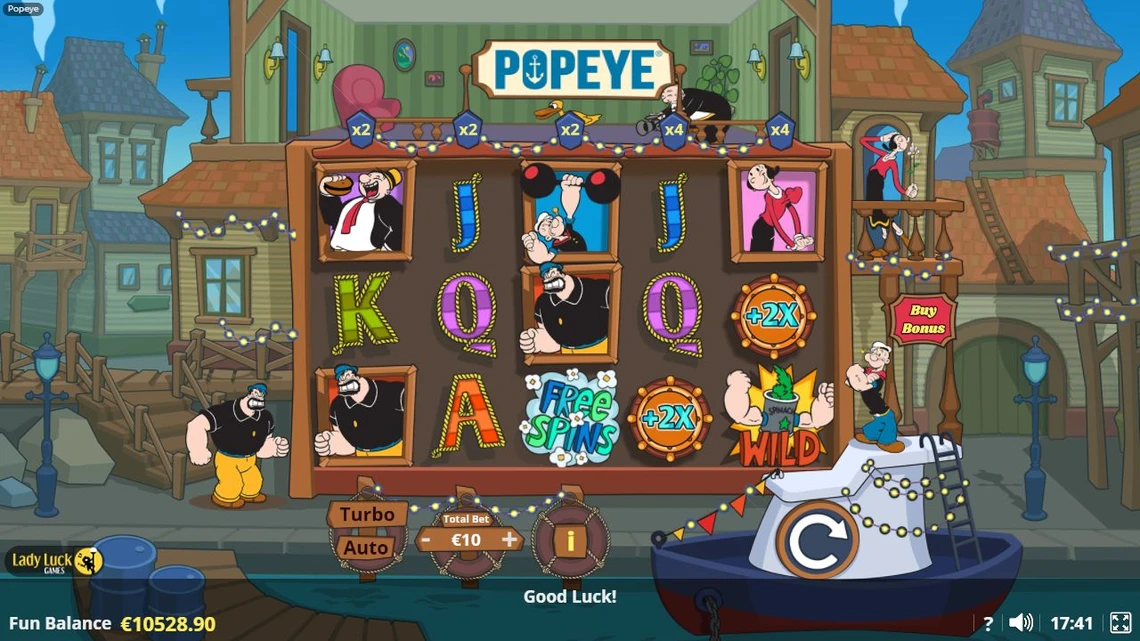 Q: What Can Players Get Excited About in Popeye?
Players can look forward to a visually stunning slot game that brings the beloved characters of Popeye to life in a vibrant and engaging manner. With exciting features and captivating graphics, Popeye offers players a chance to join the spinach-loving sailor on his thrilling adventures as they spin the reels and vie for big wins.
Q: What are Some of the Best Features on this Slot?
Popeye slot is packed with engaging features that elevate the gaming experience to new heights! Keep an eye out for the multipliers above each reel, which can significantly boost your winnings. The bonus game is triggered by landing a cluster of shiny coins and offers an exciting treasure hunt that players will love. Additionally, the suspenseful bottle spin game determines the number of free spins you'll receive, adding a layer of anticipation.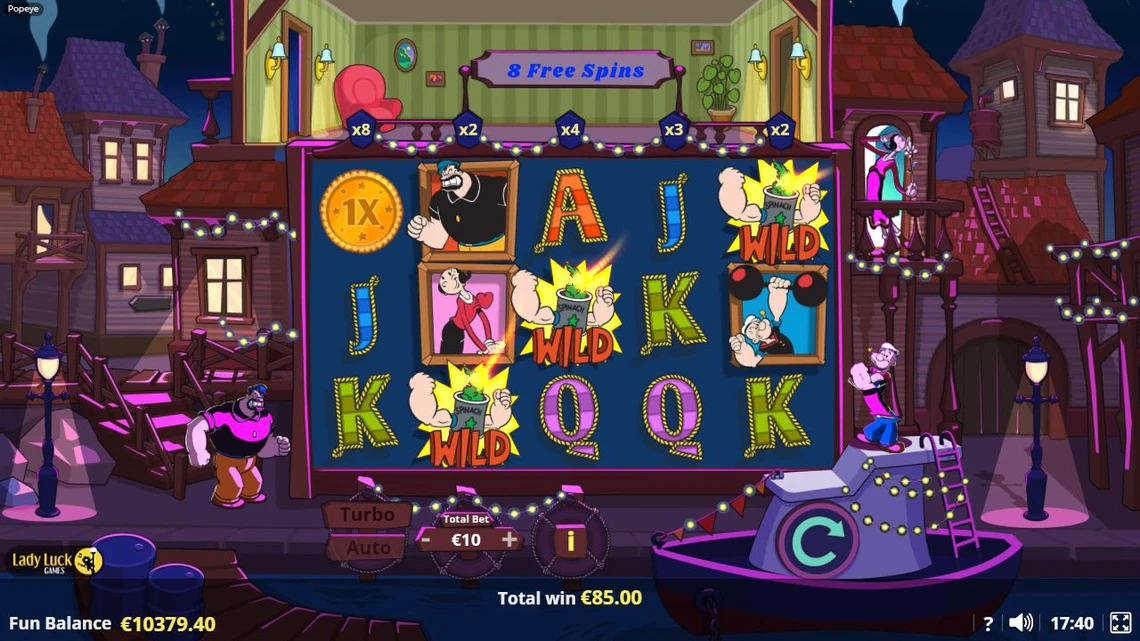 Wild symbols also play a crucial role in enhancing the gameplay, as they come with multipliers to amplify your winnings. If you're eager to jump straight into the action, the Buy Feature allows you to choose between accessing the bonus game or a round of free spins instantly (if you're playing outside of the UK). In summary, Popeye slot offers a delightful blend of entertainment and opportunities for players to enjoy!
Q: What Helps Popeye Stand out from Other Recently Released Slot Games?
Popeye stands out due to its iconic theme, innovative features, and our commitment to delivering a high-quality gaming experience. By merging the nostalgia of the Popeye universe with our cutting-edge technology and design, we have created a unique and engaging slot game that appeals to a wide range of players, setting it apart from the competition.
Watch out for our Popeye slot review, as well as all of Lady Luck Games' upcoming releases!