Tangible Promotions at Amazon Slots Casino
Written by Matt
Published date · April 19, 2021 |
Last Updated · Dec. 14, 2022 | Read Time: 2 mins
Amazon Slots have some amazing real world prizes you can win just by playing your favourite games on their site. In this article, we will look at all the prizes you can win as part of Amazon Slots tangible promotions. 
We have also taken a closer look at Amazon Slots in our in the hot seat series.
Read Next: In The Hot Seat: Amazon Slots Casino
Amazon Slots Promo: Winner Winner Chicken Dinner
You may have heard this expression when you play the video game PUBG, but with Amazon slots, it is all about the big wins to come out on top. Each month the person with the highest single spin each month wins a £50 Just Eat voucher, to make that win even tastier.
You can check out what the winning total was from each month going back the previous 18 months and which game the person was playing to win that total.. You might try to be strategic and pick months that have historically had low totals but that can backfire as in January 2021 the winning total was just over £11k and then in February the winning total was just over £120k.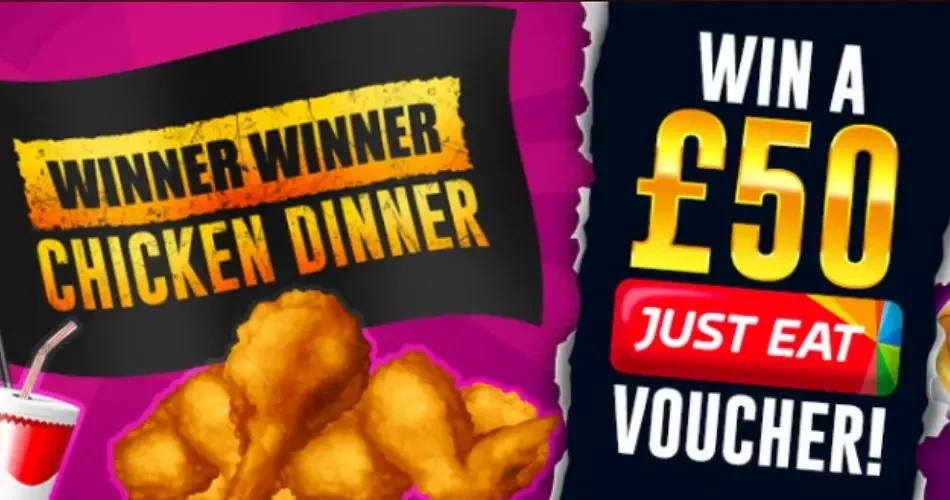 Amazons Slots Promo: 200 Club
Another unique feature of Amazon slots is its trophy system. Much like playing on the consoles, where you receive trophies for accomplishing certain actions in games, when you do certain things whilst playing at Amazon slots you earn a trophy which for every level you go up gets you a free spin of the mega reel, the higher the level you reach the better the mega reel. In addition to every five trophies, you collect you will get the chance to win up to 500 free spins across the site.
When you collect 200 trophies you will enter the prestigious 200 club where you will be given a £10 gift voucher to use at Amazon.co.uk. You can get these trophies from a number of actions and if you are a consistent, loyal player at Amazon slots you will be hitting that 200 mark in no time. There is a 65x wagering requirement on the free spins that you earn as you collect trophies.