What Are The Best Betting Strategies In Blackjack ?
Published Date · July 3, 2019
· Last Updated · June 15, 2023
·
Read Time · 4 mins

Blackjack is the most popular game among players and needs smart-thinking. Unlike other casino games, blackjack is not determined by chance and luck; it's all brain-work. But what if you don't have the brains, can you still play? Yes, you can. You need an effective Blackjack strategy that will help you win. That is precisely what this post will highlight.
The Martingale Strategy
Although the Martingale Strategy is the oldest and mostly associated with roulette, it has been commonly employed by blackjack players. This is also the best example of a negative progression system. Generally, this strategy aims at increasing your shot at the big win. For instance, when a player makes a standard bet of $5, he/she will make the same amount of the original bet in the next one every time he wins that hand. When the player loses, he counters this setback by doubling his wagers on the next hand. Therefore, after every win, the player reverts to the original starting bet of $5.
This is what should take place in the gameplay; if you win after placing a $5 wager on a hard hand of 19, you will make a profit of  $5 and continue betting the same on the next bet. If you lose, then you proceed to place a $10 wager for your next game. Generally, you double your original bet. This is what should happen if you lose again and again;
Bet $20 and lose ($35 in total losses).
Bet $40 and lose ($75 in total losses).
Bet $80 and lose ($155 in total losses).
The Martingale strategy relies on the eventual long-term to keep players on track even after making huge losses. This is a Blackjack basic strategy that's effective as it lessens the probability of loses with every hand until a win is achieved. This is sweet music to the years of die-hard players. Once a win is realized, the player will have a higher net gain of $10 with the return of past loses.
The Paroli Strategy
Paroli Strategy is usually referred to as the Anti-Martingale strategy as it is the exact opposite of Martingale. Therefore, this is an easy strategy to learn if you are already familiar with Martingale. This strategy is based on a positive progression system whereby players increase their bets by doubling following each win. Players need to set a win limit before employing the strategy. This helps them know when they stop doubling down after every win to pick up their profits. Here is how your gameplay should look like;
If you set and win a Win limit of $160 and $5 wager on hand, your next wager will be $10. If you win at this, the next should be $20, the next should be $40, and the pattern should continue like so to your Win limit of $160.
Since your Win limit was $160, avoid doubling down again, instead take your profit.
The Parlay Strategy
Parlay Strategy is considered as the riskiest system but the easiest tactics to understand. But Blackjack players are all about risks. It as a minimal mathematical background and therefore efficient for beginners. This is a positive progression betting system that teaches players when to use hot streaks. The strategy entails doubling your bets when you win. So it doesn't chase for losses. However, this strategy is only effective if a player knows how to set win limits and follow them effectively. Therefore, you will need self-imposed boundaries. Since you need to set an appropriate Win and Loss Limit to enjoy a sizeable return, a $10 bet per hand should have a Win Limit of $150. Therefore, your bet should be as follows:
10 wins a profit of $10
20 wins a profit of $30
40 wins a profit of $70
80 wins a profit of $150
Therefore, you will reach your Win Limit within four hands and walk away with $150. If you still want to play after this, start from your designated starting wager like before.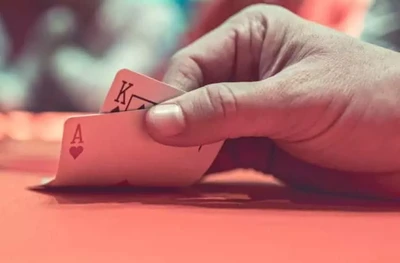 The D'Alembert Strategy
The D'Alembert strategy is common among players who base all their bets on a high-risk, high reward-based structure. This Blackjack betting strategy is based on a negative progression system. However, D'Alembert has lighter consequences as compared to other strategies. It involves increasing bets following losses and adhering a strict pattern: when you lose, you increase the bet by one unit, when you win, you decrease your bet by one unit. This strategy carries its value depending on the type of player.
During gameplay, a $5 bet losing at the minimum table means that you should increase your bet by one unit – $10 in total. If you lose again, you will increase your next wagers by $15 and $20 respectively. If you win the following hand, your next bet should revert to tree units totalling to $15.