Top 10 USA Players in the Premier League
Written by Matt
Published date · Jan. 5, 2022 | Last Updated · Dec. 14, 2022 | Read Time: 6 mins
Top 10 USA Soccer Players in the Premier League
We are now in 2022, and it isn't long before the next soccer World Cup kicks off in Qatar in November, and a lot of the world's attention will be on the biggest soccer stars, and some of the biggest currently play in the Premier League in England. 
The USA are looking good for qualification for the first Winter World Cup as they currently sit 2nd in the CONCACAF Qualifying group, with the top three jetting off to the World Cup after all 14 games have been played. Premier League superstar Christian Pulisic spearheads the USMNT. However, it's our wing wizard who inspires this list article. We take a deep dive into the best American soccer players to grace the Premier League! Counting down from 10 to one, we will try and be as factual as possible and not let any biases get in the way.
Geoff Cameron (Stoke City 2012-18)
We start our list with a man who did it on a cold Tuesday night in Stoke. Geoff Cameron spent 6 years in the Premier League with Stoke City before going to Queen's Park Rangers on loan and staying there for an extra season before returning to the MLS with FC Cincinnati, where he currently plays. Cameron played close to 200 games for Stoke and was a key part of the squad throughout his time under different managers as well.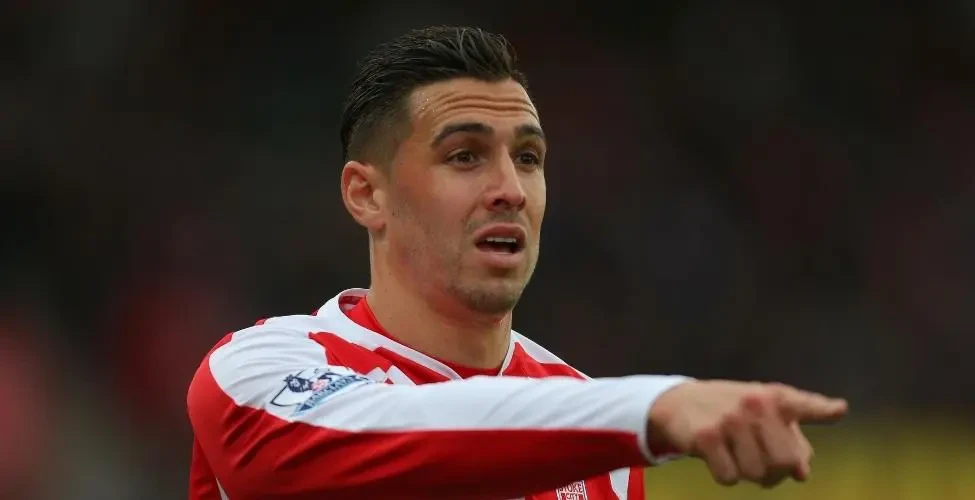 Kasey Keller (Leicester City 1996-99, Tottenham Hotspur 2001-05, Fulham 2007-08)
One veteran soccer fans remember Kasey Keller was an ever-present fixture in the USMNT goal for close to 17 years before retiring in 2007. Keller started his English career with Leicester City in 1996, where he was an integral part of the club's 1997 League Cup-winning team.
Keller spent 2 years in Spain before returning to England, and this time it was London calling as Keller signed for Tottenham Hotspur in 2001. Keller played every minute for Spurs in the Premier League in the 2002-03 and 2003-04 season before going on loan to Southampton in 2004.
Keller's final stint in England was with Fulham in 2007-08, but injuries saw his appearances limited, and he returned to the USA with Seattle Sounders the following year. We had to recognize one of the longest-serving USMNT goalkeepers on our list.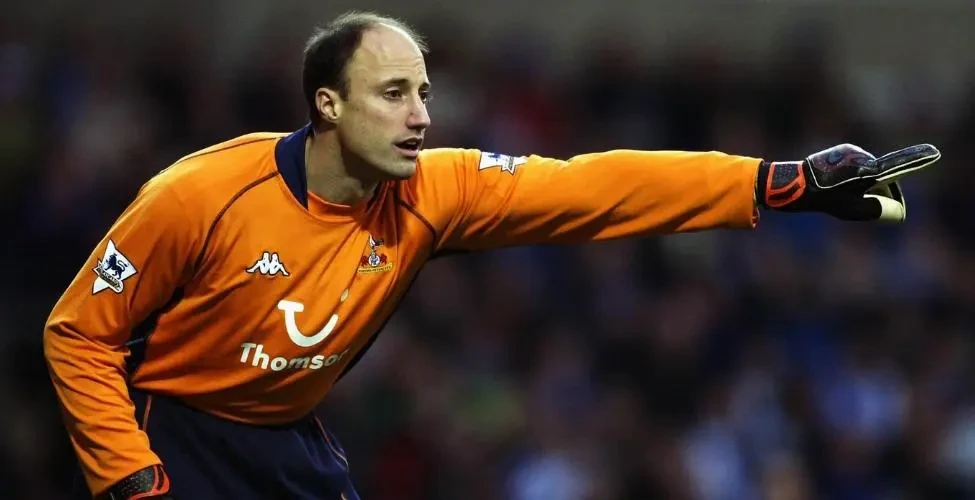 Tim Ream (Bolton Wanderers 2012-15, Fulham 2015-Present) 
After Cameron, Ream is the only other defender on our list, so he has to be quite the player to muscle his way onto this list alongside such great players. Ream started at New York Red Bulls, where he gained high praise from the head coach at the time Hans Backe.
His move across the pond saw him sign for Bolton Wanderers in 2012 after impressing in Winter training on a sort of loan from New York. Ream spent three years in Bolton before moving to London and Fulham, where he has been an ever-present figure in the heart of their defense as they jump between the Premier League and Championship. Ream has become quite the fan favorite in West London, as whenever he makes a crunching tackle, you can hear the fans chant Ream!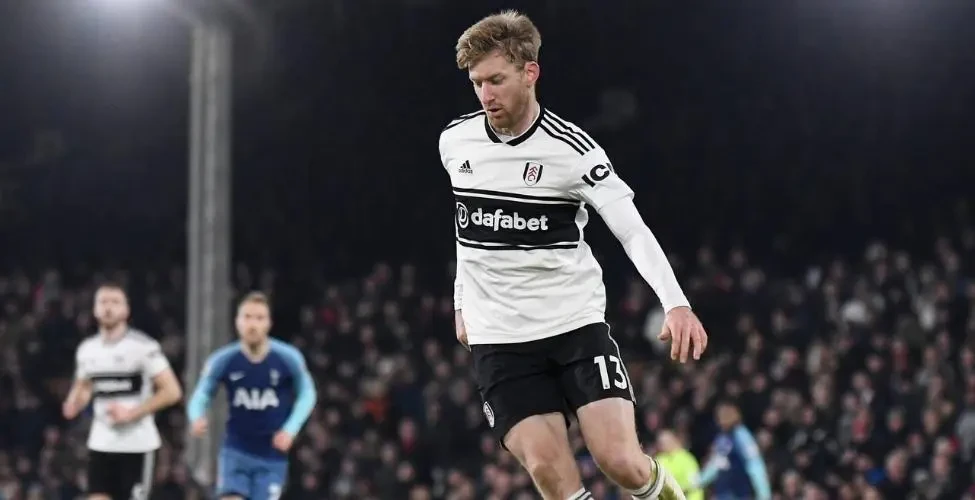 Claudio Reyna (Sunderland 2001-03, Manchester City 2003-07)
Amassing over 100 Premier League appearances in six years in England, Reyna was a fan favorite wherever he went. Injuries hampered his time in England, but when he did play Reyna's style was something to behold; while success didn't follow for Reyna at club level, he was amazing for the USMNT, even making it into the World Cup All-Star Team in 2002 alongside greats such as Michael Ballack and Ronaldinho.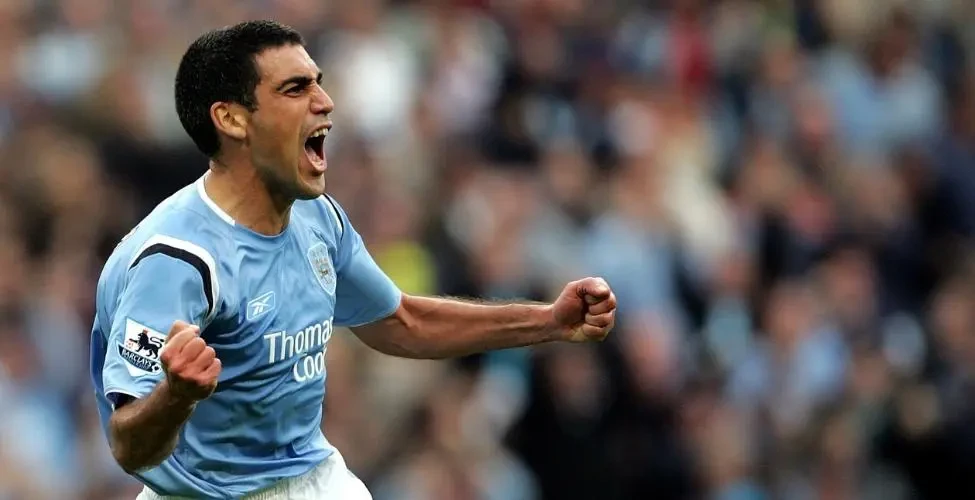 Brian McBride (Fulham 2004-08)
Another player who made West London his home. McBride spent four years at Fulham, in which time he won the club's player of the year award twice, was made club captain in 2007 and was the top scorer at the club in 2006-07 and even has a bar at Craven Cottage named after him, so you can tell he was well-loved by the Fulham faithful.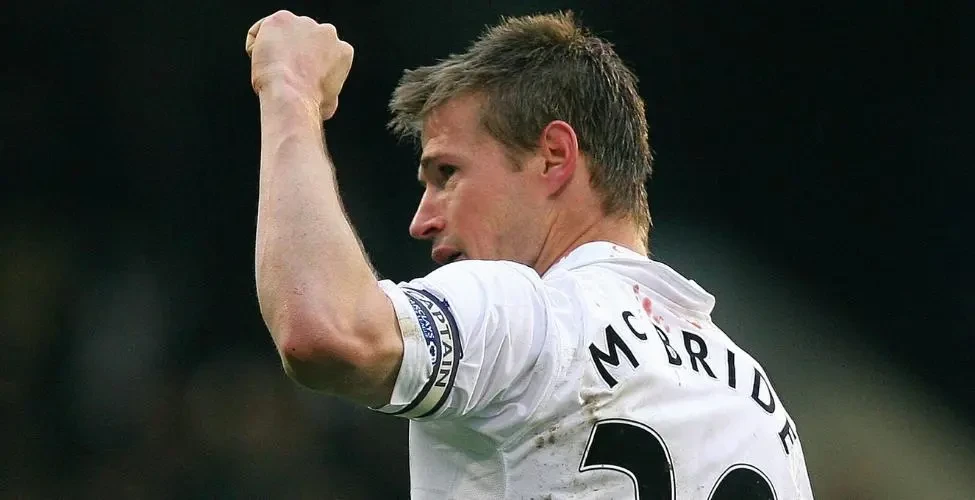 Tim Howard (Manchester United 2003-07, Everton 2007-16)
Another legend between the sticks has made our list. Tim Howard started in England with Manchester United, playing the understudy role to Fabian Barthez initially but came into his own in the 2003-04 season when he became only the second American ever to get an FA Cup winner's medal and was also named in the PFA Team of the Year.
Howard moved to Everton in 2007 and made over 350 appearances for the Toffees. Howard even scored a goal for Everton in the league when he scored against Bolton in the 2011-12 season, becoming the only fourth keeper ever to do so in the Premier League era.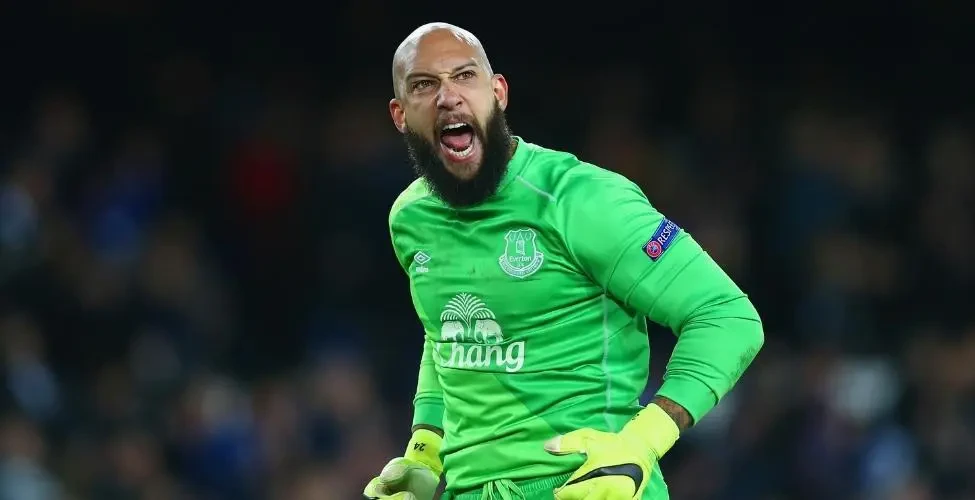 Landon Donovan (Everton Loan 2010, 2012)
We may be cheating with this one, but we will find any excuse to put Donovan on a Top 10 list. Donovan was only on loan at Everton for a couple of months in 2010 and 2012, respectively, in the MLS off-season. Still, as we said, he is such an icon for American soccer fans we couldn't leave Donovan's brief stint in the Premier League off this list. In his first spell at Everton, he did score twice and was named the club's Player of the Month, so while it may have been short, Donovan made an impact.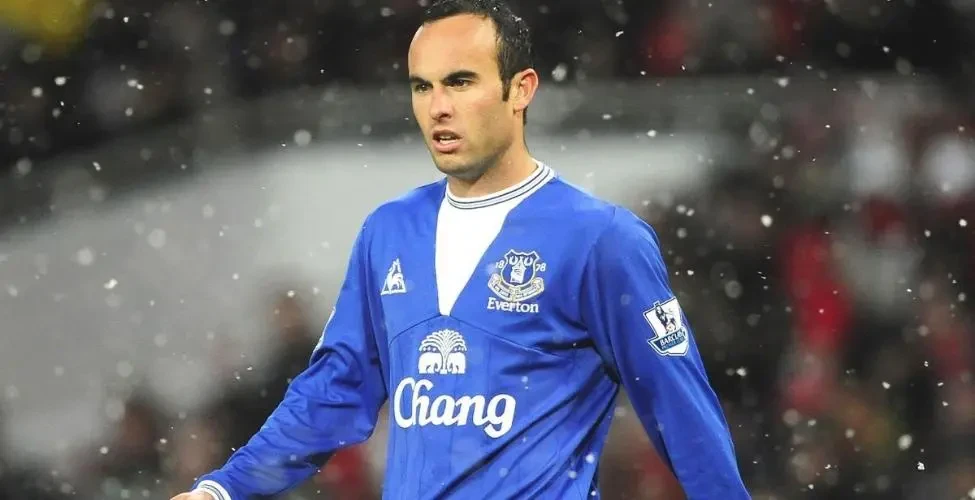 Brad Friedel (Liverpool 1997-2000, Blackburn Rovers 2000-08, Aston Villa 2008-11, Tottenham Hotspur 2011-15)
The last keeper on our list, and we have saved the best till now. Friedel's Premier League career spanned nearly 20 years playing some of the most prestigious clubs in England.
Friedel won the League Cup with Blackburn in 2002 and won the Alan Hardaker Award for his performance in the game, which is the award given to the Man of the Match in the final. Friedel also holds a Premier League record for the most amount of consecutive appearances, which is 310, which spanned from 2004-12 and was played across three different clubs, which is a massive achievement.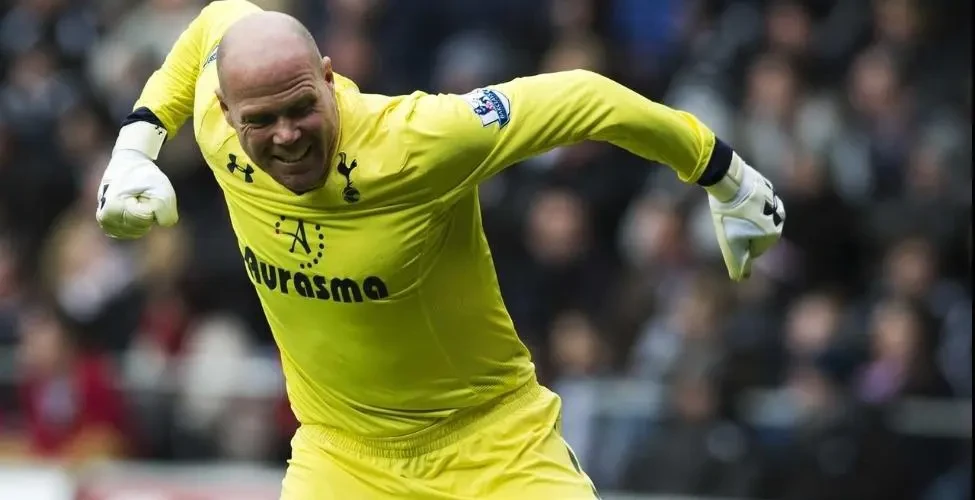 Christian Pulisic (Chelsea 2019- present)
Narrowly missing out on the top spot is our current wing wizard, Pulisic. Pulisic first made his name in Germany, playing for Borussia Dortmund. It didn't take long for the titans of West London, Chelsea, to snap up the youngster and become the most expensive American player of all time.
Pulisic has already had a stellar Chelsea career after being on the shortlist for the PFA Young Player of the Year in 2020 and winning the ultimate prize in club football, the UEFA Champions League, last season, becoming the first American to play in the final and only the second to win it since John Kirovski in 1997 with Dortmund. If we were writing this in five years, maybe Pulisic would have been no.1, but he still has a long road ahead of him to get there.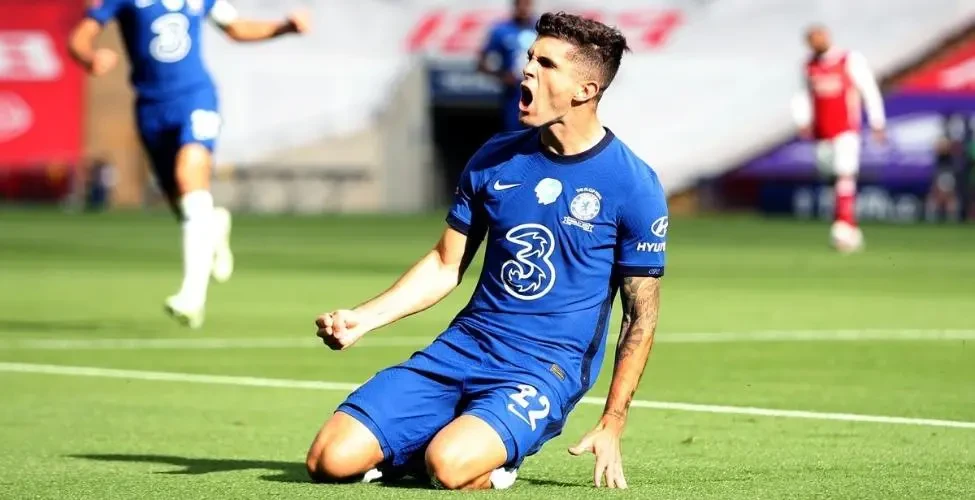 Clint Dempsey (Fulham 2007-12, Tottenham Hotspur 2012-13) 
Our top spot had to go to Clint "Deuces" Dempsey. The original Captain America of soccer, Dempsey, delighted fans in London for six years across two clubs and scored lots of goals in the process. Dempsey started out at Fulham, where he was the club's top goalscorer across several seasons and played an integral role in Fulham reaching the UEFA Europa League final in 2010.
Dempsey won consecutive club player of the year awards in 2010-11 and 11-12 before moving to London and joining Tottenham and helped Spurs beat Manchester United 3-2 at Old Trafford, something they hadn't done in 23 years. Dempsey scored many important goals for Spurs in his season in London but returned to Seattle Sounders to see out his career and become a true USA Soccer Icon.