What States are Doing to Encourage Safer Gambling
Published Date · April 3, 2023
· Last Updated · April 4, 2023
·
Read Time · 4 mins
Online gambling, in many respects, is a relatively new phenomenon in the US. While online sports betting is available in 33 states, the spectrum for online casinos is far smaller.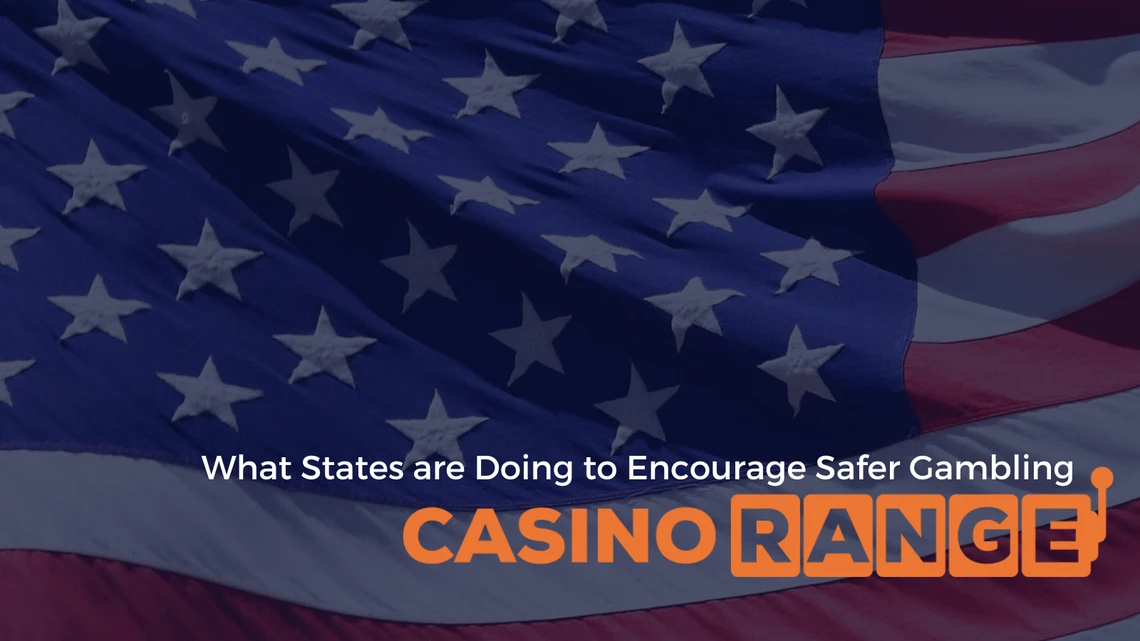 There are currently only six states where you will find legal online casino operators — Connecticut, Delaware, Michigan, New Jersey, Pennsylvania, and West Virginia. New Jersey and Delaware were among the first states to facilitate services for legal online gambling.
Texas could become the seventh state to legalize online gaming and sports betting, but that hasn't been confirmed. In the meantime, we hope more states will welcome gaming in 2023.
How are Casinos Regulated in the US?
Of the states that have legalized casino games, there will be special federal rules in place governing operators, so players will be afforded a level of protection while wagering online.
New Jersey was the first state out of the blocks for gambling, and there is a plethora of choice when it comes to operators to play at. This includes Unibet, SugarHouse, and BetMGM, which have played a big role in the expansion of gambling across the US. In terms of state governance, the Division of Gaming Enforcement is responsible for overseeing all betting activity in New Jersey.
The site will have useful tools to help promote responsible gaming, such as a self-imposed time limit or self-exclusion for problem gamblers. Meanwhile, the breakdown of PASPA (Professional and Amateur Sports Protection Act) paved the way for States to self-regulate gambling. While some states remain outsiders, it is hoped more will get involved in 2023.
Players should pay attention to their gambling behavior and recognize they need to take control of their actions when playing games and they hit a losing streak. Many operators will have tools available so that bettors can have fun and wager safely without losing lots of cash.
Quick Tip: You should always look for casinos that are licensed and regulated. They will have the latest SSL (Secure Socket Layer) measures installed, and those that don't will act as a red flag, especially as you don't want your personal data to fall into the wrong hands.
States Encouraging Safer Gambling
New Jersey
New Jersey may have been a trailblazer in terms of introducing online gambling, but it has also proved to be a pioneer in helping to reduce levels of gambling addiction. The Division of Gaming Enforcement has been working on an initiative for the past 12 months that was brought out earlier this year. The purpose of it is to get operators to collect data on their customers and analyze the time they spent wagering and understand the best way to intervene, especially with those problem gamblers.
The DGE set specific criteria, especially for mobile gambling, as all state-approved operators will have a native app that makes it easier for bettors to wager while on the move. As mentioned, Betway, SugarHouse, and Unibet will be among the New Jersey online casinos complete with apps.
Michigan
Michigan has also made a concerted effort to clamp down on problem gambling, and this involved a collaboration with King Media and the campaign entitled "Don't Regret the Bet". There will be a set of educational tools and content to advise players and give them tactics to ensure their gambling habits don't get out of hand.
At present, Michigan has a smaller collection of online casinos, which includes WynnBet and BetRivers; however, these will have a wide array of table classics, such as blackjack and roulette, that can be enjoyed.
West Virginia
Tasked with equipping online gambling corporations with the right tools to keep problem gamblers in check, the West Virginia Gaming & Racing Commission has established its own set of policies and guidelines so that operators can ensure employees are able to detect the first signs of problem gambling among players, including gambling prevention.
In West Virginia, you must be 21 years or older to gamble, but betting is available online and in retail. More pertinently, options are scarce in terms of where to play at — BetRivers, BetMGM, and SugarHouse.
Pennsylvania
The Pennsylvania Gaming Control Board oversees all betting and gambling activities in the state. While there haven't been any programs or initiatives drawn up like in Michigan or New Jersey, Pennsylvania residents still have access to content should they wish to be sensible when they gamble online.
On the casino front, there are a handful of operators to play at, including BetRivers, Borgata, and Caesars, which also double up as good sportsbooks if you prefer to bet on sports.
The Best Ways to Gamble Safely Online
As the nature of gambling changes, so should your attitudes toward it. If you want to bet safely while online, there are two top tips to take into consideration.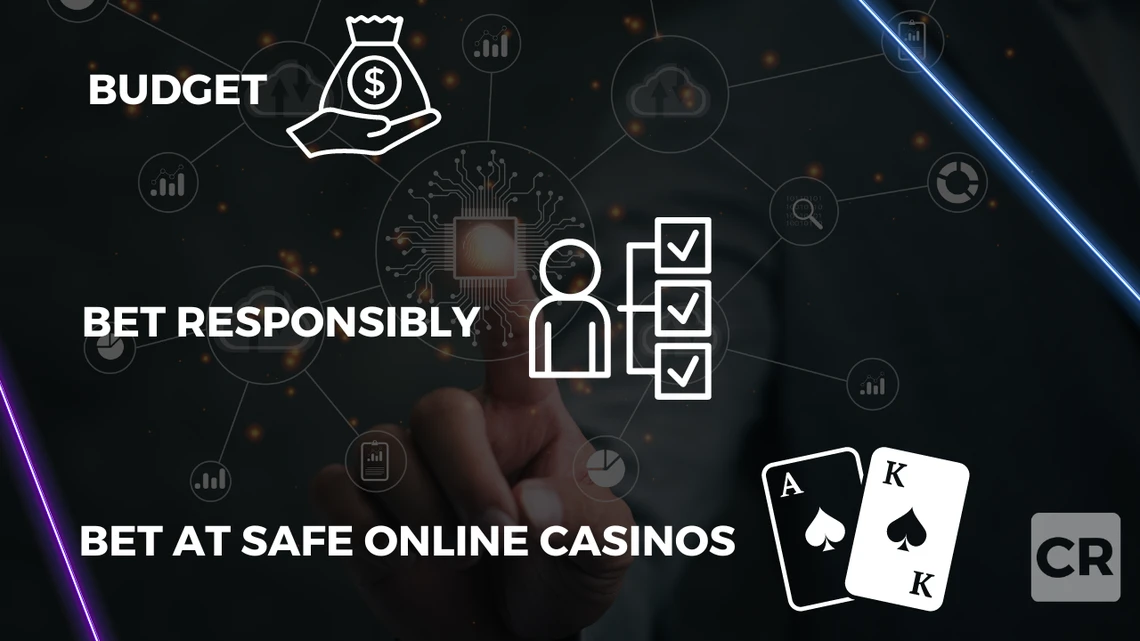 Firstly, have a budget in mind; once you exceed that, you should take a break; otherwise, things could spiral out of control.
Also, bet responsibly, so when the fun stops, stop! Gambling should be fun; you don't want to rack up huge debts while playing.
Currently, some states, namely New Jersey and Michigan, have made a concerted effort to tackle problem gambling. That has involved initiatives to get to the root of the issue and give gamblers more confidence when they play online.
However, for some states that aren't quite there yet, creating community programs where ex-pros come and talk to those who are worried about their gambling habits would be hugely beneficial. Having someone to chat to can ensure you stay on the right path. Also, constant social media plugs and street billboards alerting players to the dangers of gambling would help persuade them to stay on the straight and narrow.