What to Look For When Choosing a New Sportsbook
Written by Phoebe
Published date · Dec. 22, 2022 | Last Updated · Jan. 19, 2023 | Read Time: 5 mins
Choosing an online sportsbook can be a difficult task, and there's many factors to take into account before signing up. Each sportsbook has different features, with some offering stronger odds, bigger bonuses and new features. We've taken a look at the most important factors to consider when choosing a new sportsbook.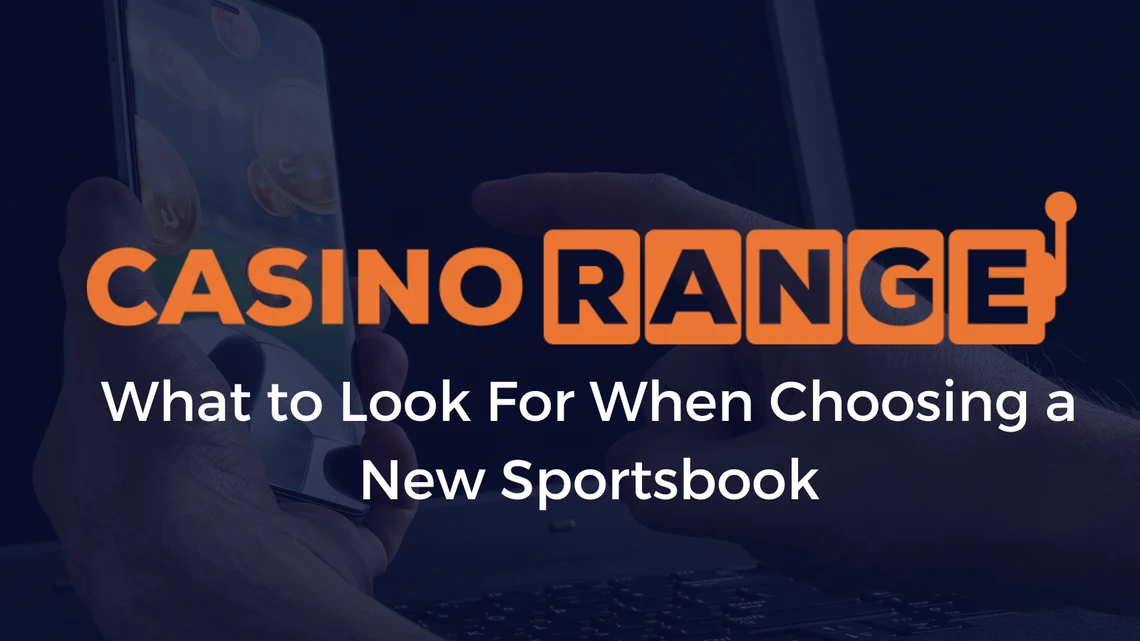 Pick a Trustworthy Sportsbook
Sports betting is now legal in a large number of states in the US, so the most important thing is to choose a legal and licensed sportsbook. Every sportsbook mentioned in this article is legal and licensed, and you can be sure your money is safe when betting.
However, there are still offshore sportsbooks which are operating, and bettors in the USA are able to place bets at these sportsbooks. It's easy to recognise and find which online sportsbooks are legitimate, although we've saved you the time by selecting the best sportsbooks in the USA.
Which Sportsbooks are Trustworthy?
One of the most trusted sportsbooks in the USA is Betway, who have a reputation for paying out winnings bets and providing ample support. This no doubt stems from over 15 years of sports betting experience, catering to all levels of sports bettors.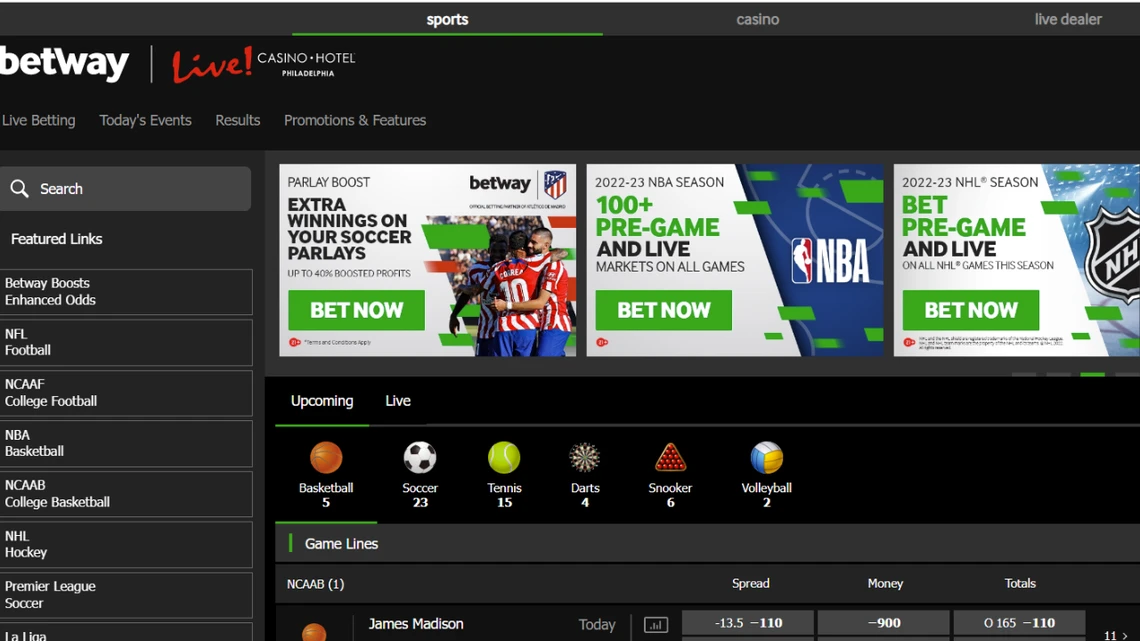 Another well-trusted online sportsbook is TwinSpires Sportsbook, who initially made their name in the Horse Racing betting industry. While only launching their online sportsbook in 2021, they come with a reputable brand name which can be trusted for placing your sports bets. There is a fantastic sign-up bonus available, and you'll find plenty of ongoing promotions to keep you enticed at one of the most trusted sportsbooks in the USA.
Compare Bonuses and Promotions
Without a doubt one of the most important factors for choosing an online sportsbook, is the sign-up offer. Each sportsbook has a fantastic welcome offer, with them offering a great start to your wagering on that website.
Some sportsbooks offer larger sums of risk-free bets or deposit bonuses. These are often the easiest to claim, and will require a one-time deposit before claiming the bonus.
These bonuses will come with specific wagering requirements and time constraints, so it's very important you read the terms and conditions of each offer carefully.
Which Sportsbooks Have The Best Promotions?
There are plenty of promotions and bonuses available at all of the best online sportsbooks, but there's a few which stand out from the crowd. FanDuel Sportsbook provides a superb all round online sports betting experience, but also offers a fantastic sign-up offer. They also boast a host of existing promotions, allowing you to claim profit boosts and free bets on all the biggest sporting events throughout the year.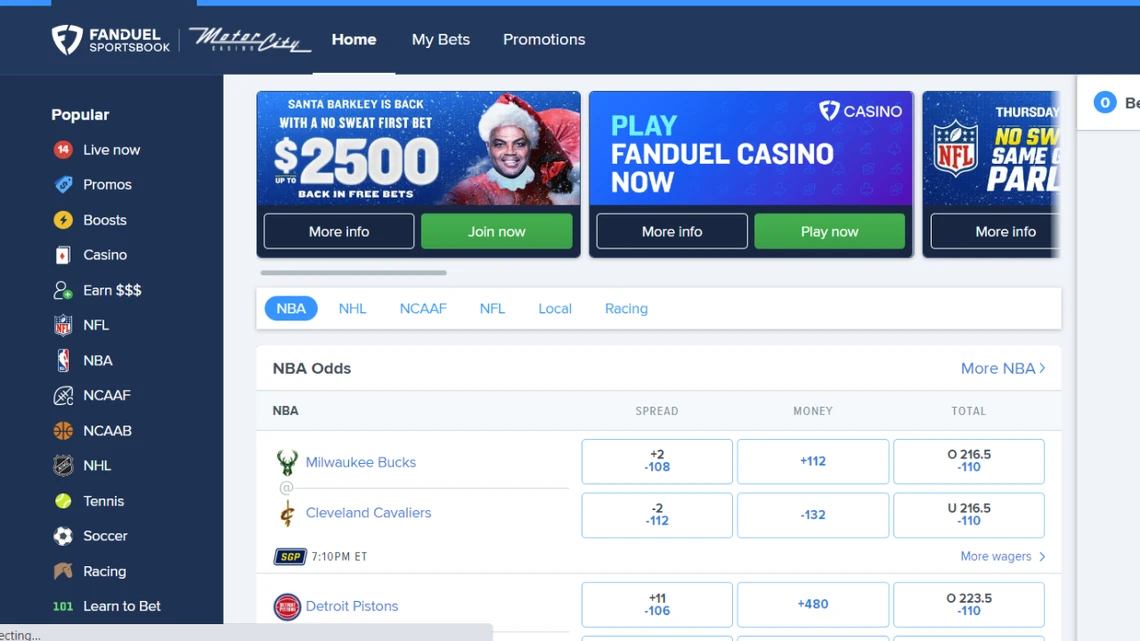 The most lucrative bonus is found at Caesars Sportsbook, where you can claim a first bet refund up to $1,250. Caesars Sportsbook is one of the best online sportsbooks in the USA, with a fantastic same game parlay feature.
Do bear in mind though, just because a sign-up offer appears generous and may offer a large sum, it does not mean it is the best promotion. Be sure to check out the other new customer offers, and compare the different promotions available.
Look for Different Payment Methods
The best online sportsbooks will offer a number of payment methods, allowing you to freely choose how to fund and withdraw from your account.
There's plenty of different payment methods available at the best online sportsbooks, with the following the most common methods available:
Credit/Debit Card
PayPal
Play+ Cards
PayNearMe
Neteller
Skrill
Venmo
Bank Transfer
It's also important to consider the speed of deposit and withdrawal, with different sportsbooks boasting different times for withdrawal. After winning a bet, you'll be wanting to withdraw those funds as quickly as possible, and without having to pay a fee to withdraw your funds.
Some sportsbooks will have required minimum deposit amounts, and may well require a small fee in order to deposit.
One of the best sportsbooks for a variety of payment methods is DraftKings Sportsbook. They offer you a number of payment options, many of which are listed above. Limits are low at DraftKings, with the smallest deposit value as low as $5.
Borgata Sportsbook also excels in offering a variety of payment methods, and they really come into their own when it's time to withdraw. You'll find short withdrawal times, with low or no withdrawal fees attached.
Check for Reduced Juice
Perhaps one of the more specific things to consider when choosing your sportsbook, but finding a sports betting site offering reduced juice or 'vig', is very important. For those unfamiliar with what 'juice' is, let's give you an example.
Using a typical NFL point spread, the Eagles are favored by -7.5 points, taking on the Bears.
Sportsbook A would give you odds of -110, but Sportsbook B may give you odds of -105. While not appearing a massive difference, Sportsbook B has reduced juice, as you only need to wager $105 to win $100. On the other hand, you would need to wager $110 to win $100 at Sportsbook B, with a bigger stake on the line.
This may not appear a major difference, but finding an online sportsbook with consistently reduced juice will definitely benefit you in the long run.
One of the best sportsbooks for finding reduced juice is WynnBET, who consistently offer reduced juice on NFL and NBA games. They have an easily accessible sportsbook site, with a clean and easy to use interface.
Another sportsbook which caters to this factor is Unibet, who provide strong odds and ample markets for the biggest sports games. An international sportsbook, you'll also find competitions from across the globe, and dive into wagers on sports such as Tennis, Soccer and the UFC.
Look For Variety
Given the rapid developments in online sports betting, there are plenty of new and fascinating features and markets at many of the best online sportsbooks.
The best sportsbooks will now feature markets on a huge variety of events, including industry newcomers like eSports and virtual games.
Which Sportsbooks Have The Most Variety?
Choosing a sportsbook with variety can be difficult, as each sportsbook is now launching new markets and ways to play. BetRivers Sportsbook is right up there, offering markets on a whole host of sports, which you're less likely to find elsewhere.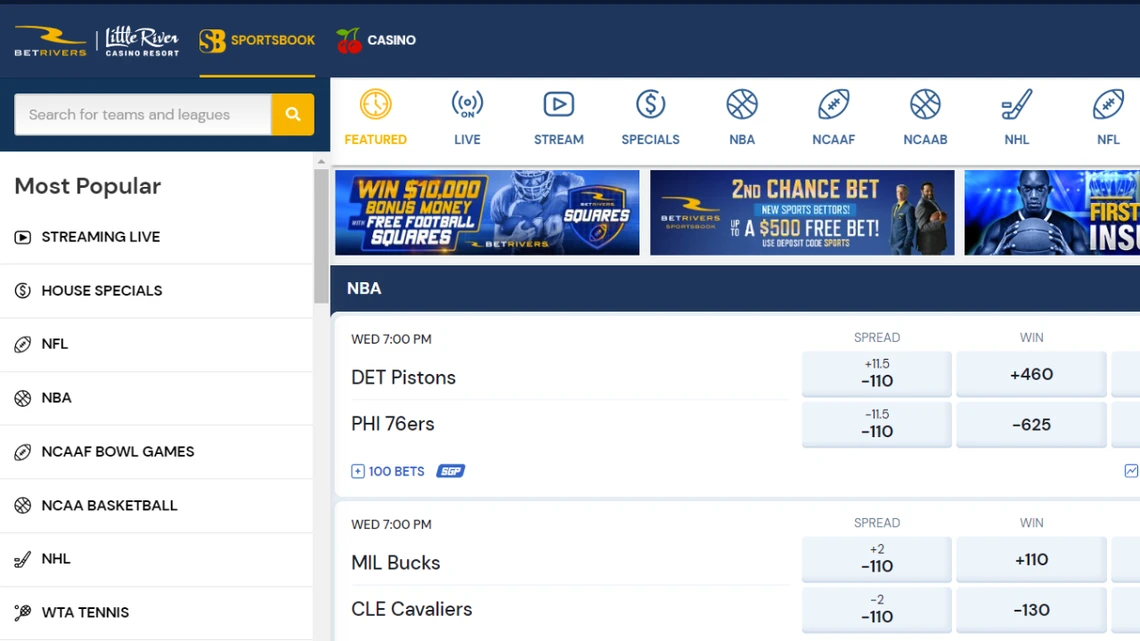 Which Sportsbook is Best?
Each sportsbook has plenty of perks, with some excelling in areas where others may not. Choosing the best online sportsbook is very difficult to decide, as each sportsbook will cater to different bettors. For casual bettors, you may think that FanDuel Sportsbook is the best, with exciting graphics and juicy bonuses available.
More seasoned bettors may enjoy BetMGM, where odds are stronger and there is less of a social feel to the sportsbook. Regardless, it's important to choose a sportsbook where you feel secure and safe, and find out what works for you.
If you're having trouble choosing a sportsbook, then check out our in-depth sportsbook reviews for all the information you will need to make an informed decision.