Why are Transactions Faster at Crypto Casinos
Written by Phoebe
Published date · Oct. 4, 2021 | Last Updated · Jan. 27, 2023 | Read Time: 3 mins
When online gambling first took off, there were two types of players. The first was more adventurous who were willing to use bank transfers and debit cards. The second is a more cautious person who would call the casino directly to deposit into their account and even place certain bets. 
As time went on and the industry grew in size, debit card and bank transfer transactions became more commonplace. However, players were waiting up to 2 weeks to get their money added to their account due to slow transfer times and pending transactions; even when the industry pushed towards e-wallets, there was still a long wait. 
Nowadays, pending times have decreased to anywhere from a few hours to a maximum of 72 hours, and as the industry continues to expand at the rate it is, players will want their payouts to come even faster. 
This is where Bitcoin comes into play. Cryptocurrencies have recently seen a huge surge in popularity, with more and more people looking for a reason to use them. Still, the speed at which they can be used and the ease of use make it a more popular option than traditional payment methods like Visa and Paypal. 
Here are a few reasons why Bitcoin has become the fastest way to play at an online casino.
Direct Funds Transfer
As long as you have money in your crypto wallet, you can transfer it to a bitcoin online casino. There isn't a need to wait for a bank to check and hit ok on the transfer. No central authority will deal with a Bitcoin transaction, which means the transfer is speeded up and will instantly arrive at the intended destination. 
This might sound like a potential issue, but you can see how quick and easy Bitcoin is compared to other payment methods.
If you make your deposits via a bank transfer, you'll need to get the casino's details and set them up as a new payee on your bank account. Once you do this, you can start the payment process, but you'll need to wait for the bank to approve it and process it, which can take several hours, but if it is a peak time or during the holidays, it can take days.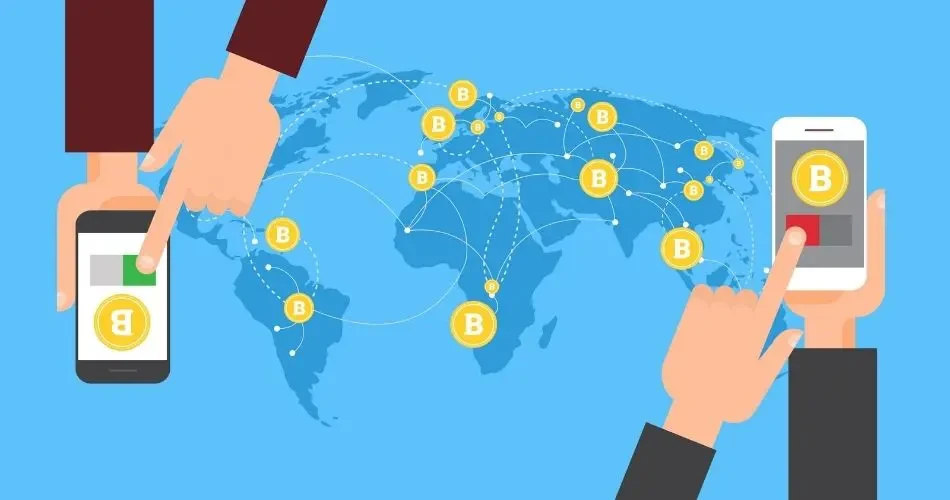 No Verification Checks
There is a big reason why many online casinos haven't allowed Bitcoin transactions. That is because of the issues around the Anti Money Laundering (AML) and Know Your Customer laws, which are used to prevent laundering money and fraud to underage gambling.
Bitcoin does not tie to a user's name, address, or bank account, so someone can use a VPN from a region where gambling isn't allowed. Most casinos have workarounds to prevent this, and they still have a verification process, but it's not as complex as the ones employed elsewhere, where it is more automated. Furthermore, taking away the verification process reduces the time players have to wait to withdraw money. 
Bitcoin casinos are very forgiving when it comes to ID image issues,s this is not as stringent as at a normal casino.
Rapid Transfers
For a casino to process a Bitcoin transaction, players must know their wallet ID and follow simple steps. It is much faster and easier than signing up to an e-wallet and funding the accounts, and it's tonnes easier than bank transfers, voucher systems, and some instant banking options. 
Issues with Other Methods
Prepaid cards and vouchers like Paysafecard can produce their issues when trying to make withdrawals. Some casinos allow you to use methods like bank transfers and cheques for withdrawals but not for deposits. Thanks to Cryptocurrencies, players can deposit and withdraw with the same speed and simplicity.