Basic Guide to Video Slots
Written by Julie
Published date · Aug. 6, 2019 | Last Updated · July 21, 2022 | Read Time: 4 mins

Video slots are the most common type of casino game you'll find today. Visit practically any online casino, and you'll find hundreds, if not over a thousand, video slots waiting for you to play. These games are hugely popular because they're easy to play, come in loads of different themes, have all sorts of exciting gameplay features, and they can pay out quite large sums of money.
What Are Online Casino Video Slots?
Video slots are simply slots that are played on a screen. Several decades ago, they didn't exist. The only slots that people could play were physical slot machines, or fruit machines, in land-based casinos and entertainment venues. These slot machines had a large drum made up of separate reels (usually three) with symbols on them, along with a lever on the side you would pull to spin the reels.
Then came slot machines with video screens, i.e. the first video slots. These were slot machines that did away with the drum and lever. Instead, you sit at the slot machine, and everything will happen on a screen. These video slot machines are hugely popular today, and you can't go to a land-based casino without finding loads of slot machines with video screens. You may even come across some video slots that have a lever to pull in order to recreate the classic slots experience. As for online slots, they're all video slots since they're played on screens.
Can You Win For Free?
There are several different types of video slots you'll come across at online casinos. Standard video slots have a fixed jackpot, which means that there's an upper limit on how much you can win; they tend to be well themed and have some unique features, whether it's a bonus game, a free spins game or multipliers. Most of the slots available to play at online casinos fall under this category.
Then you have progressive jackpot slots. These are similar to standard video slots in their appearance and gameplay, except when it comes to the jackpot. For these slots, the jackpot doesn't have an upper limit. It grows every time someone places a wager on the slot. Some progressive jackpots can reach very high indeed. In fact, some incredibly lucky players have become millionaires thanks to scooping progressive jackpot wins.
Many casinos list some online video slots as classic slots. These are based on the earliest version of slots and usually have just three reels and very few features, if any at all. They tend to resemble physical slot machines in their appearance and have symbols including bars, bells, numbers and various fruits. With classic slots, it's more about just spinning the reels and landing winning combinations than all the bonus features that more modern slots have. These slots are more straightforward and have less going on.
You may also find 3D slots, which have very immersive graphics and offer an enhanced gaming experience. There are also virtual reality slots that are steadily becoming more readily available. To play these slots, you need to be wearing a specially designed virtual reality helmet. Put it on, and you'll feel as if you're in a land-based casino. Virtual reality casinos typically have a few dozen or more video slots you can play.
How To Win When Playing Video Slots
When playing online video slots, the way you win is quite straightforward. Slots have several rows and reels (or columns), as well as pay lines. A pay line is a line going across the reels that covers one position per reel. Most of them start off at the leftmost reel. If your bet covers a pay line and you land enough matching symbols on that pay line, you'll win. Your payout size will depend on how many symbols you've landed and what symbol they are. Landing certain symbols may trigger bonus features such as a free spins round or a pick-me game.
That's the gist of how video slots work. Of course, there are all sorts of different ways slots are set up. The number of reels, rows and pay lines can vary greatly, as can the number and type of bonus features. Some slots don't even have pay lines – they use a cluster pays mechanic, where to win you need to land clusters of matching symbols touching horizontally or vertically. A lot of slots have all winning symbols vanish from the reels. Empty gaps are filled by symbols falling above and new winning combinations can be formed. With these slots, you can win several times from just one spin of the reels.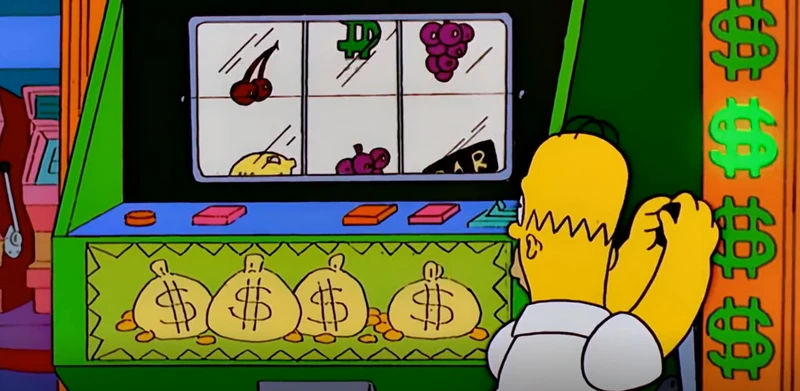 Playing Video Slots For Free
Video slots, especially classic slots, are very easy to play as they're pretty much all about luck. Simply place your bet, click or tap to spin the reels and hope to land a winning combination. Even though playing video slots couldn't be any easier, many enjoy playing them for free. Play free online video slots, and you get to practise as much as you want for no cost. Most online casinos let you play in demo mode, which doesn't involve any real money at all. When playing free video slots, your casino balance isn't affected, so you won't win or lose any actual money.
Mobile Video Slots
Most of the video slot games you'll find at desktop casinos are available to play on mobile devices. If you're looking to play video slots on your smartphone or tablet, you'll have no shortage of slots to choose from. Some mobile casinos might not have all the same slots as the desktop casino, though you'll still find more than enough mobile-friendly slots to keep you entertained. Visit a mobile casino or download a casino app and start playing video slots on your handheld device.