7 of the Finest NBA Basketball Players Ever
Written by Matt
Published date · Jan. 12, 2022 | Last Updated · Dec. 14, 2022 | Read Time: 4 mins
7 of the Finest NBA Basketball Players Ever
When it comes to looking into the greatest Basketball players of all time, there is plenty of room to put your own opinion, and there is lots of speculation as to who should be included in the discussion, but that is where we come in to try and give some clarity to this subject.
Some honorable mentions as to who could be on this list in the future are current stars of the NBA like Steph Curry and Kevin Durrant, but we think we have come up with a fair list of NBA stars who lit up the scene and will live long in the memory of fans for years to come.
Shaquille O'Neal
He might be the face of a disappointing video game in Shaq Fu and starred in countless films and tv shows, but it was in the NBA that Shaq made his name. He was an absolute beast on the court and dominated his way to the top. Shaq is a four-time NBA Champion, and he also won three Finals MVP awards. Shaq ruled the court, and he was a consistent 30 point per game scorer with 60% shooting skills. His ability was apparent from his time in Orlando, where he was described as a super-human.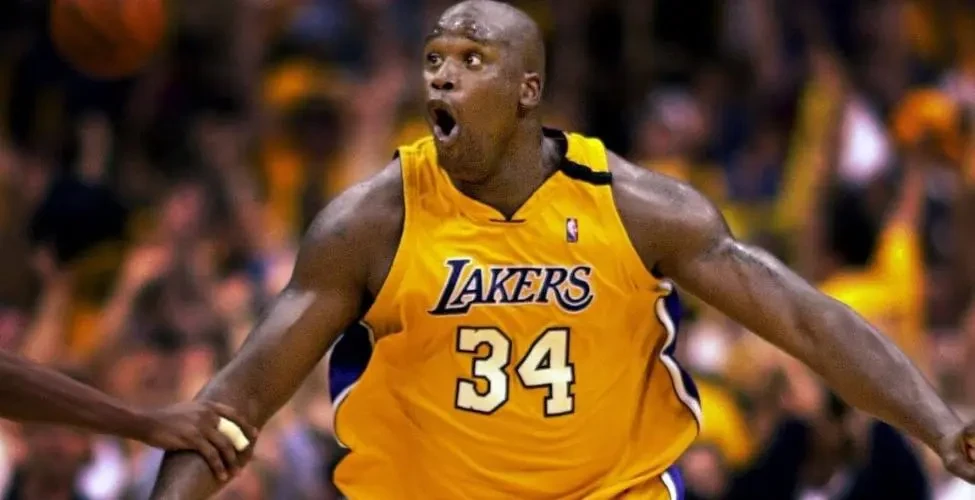 Bill Russell 
Russel was a true gentleman on and off the court and is seen as the most beloved player the NBA has ever had. Russel starred for the Boston Celtics between 1956-69 and was a 5 time MVP and 11 time NBA Champion, which has made Russel one of the most decorated NBA players of all time. Russel opened doors for African-American players in the NBA and invented the "blocked" shot. He was known for being one of the best at winning the ball back and deserved a place on this list.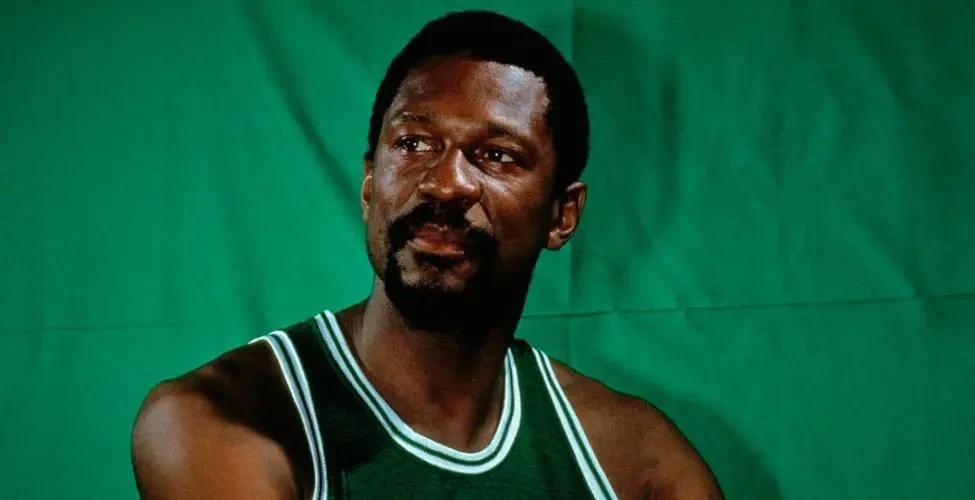 Kareem Abdul-Jabbar
Making into the top five is Kareem the Dream. Kareem is the all-time leading scorer with over 38,000 career points in the NBA. Kareem played an incredible 20 seasons in the NBA and shot over 50% in all over those seasons bar one. He won six championships and six MVPs as well.
He is one of those players that people rarely talk about when they look at the GOATs of the NBA, but Kareem should be considered in the conversation, especially due to his incredible skyhook.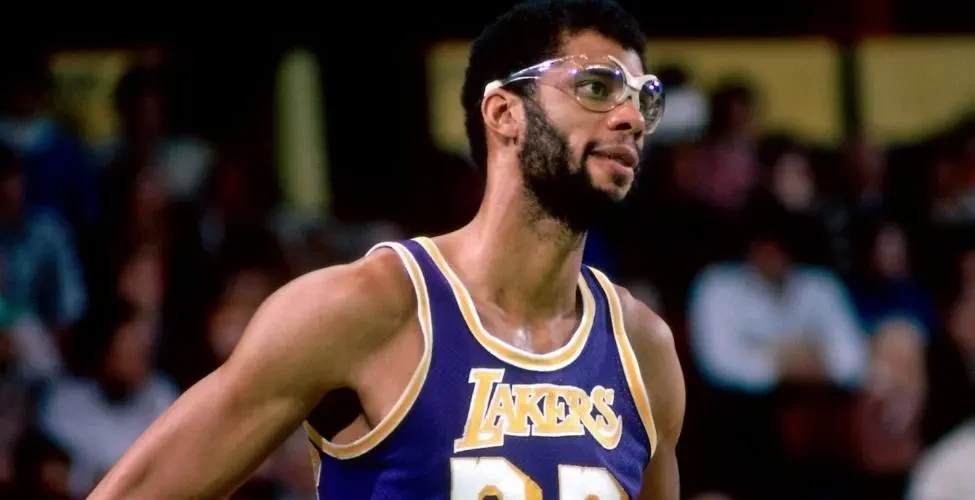 Magic Johnson
Coming in at no.4, we bring the magic. Magic is known as the best point guard of all time and paved the way for many great players to come. In his rookie season, he helped the Lakers to the final, and in the crucial game 6, he played center and shone brightly. There is debate amongst Lakers fans whether Magic or Kobe Bryant is the greatest to don the Lakers jersey. Magic won the NBA championship 5 times, got 3 Finals MVP awards, and was also part of the original Dream Team. Magic had great athleticism and leadership in his career and will always be remembered as one of the game's greats.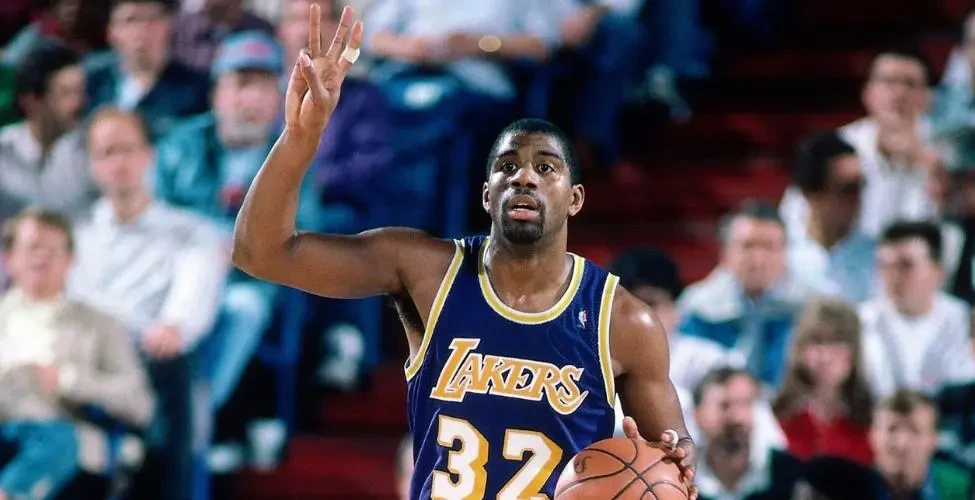 Wilt Chamberlain 
The one thing that always is brought up when talking about Chamberlain is his insane scoring numbers. In 1962, across 80 games, Wilt averaged an astounding 50 points and 26 rebounds. These kinds of numbers are unheard of in the modern game. He is the only player ever to score 100 points in a single NBA game. He is the only player to average 30 points and 20 rebounds per game over his career. He won 2 NBA championships and earned 4 MVP awards in his career. Chamberlain is placed in the top three on our list and is part of the hall of fame.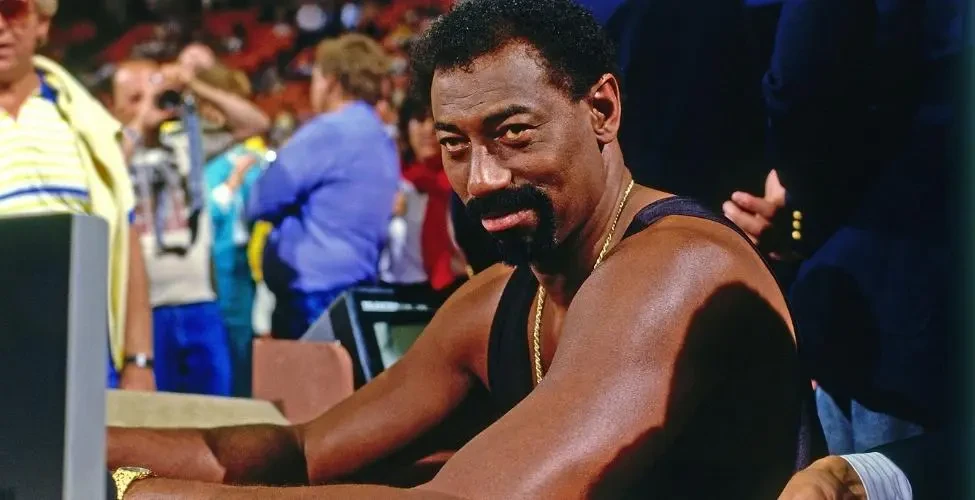 LeBron James
There is great debate as to whether or not LeBron James is the greatest basketball of all time, but he is just pipped at the post on our list. Known as King James or the Chosen One, he is someone that flaunts his talents fantastically. A world-renowned sporting figure, James' enormous frame, athleticism, and skill has shown that he is one of the smartest and most all-around players the NBA has ever seen. 
He is the only player in NBA history to have won the championship with three different franchises ( Cleveland Cavaliers, Miami Heat, and LA Lakers) and won the MVP award as well. LeBron has four MVP awards in total alongside four championships after 10 finals. Yet, LeBron is still chasing our no.1 pick to become the GOAT.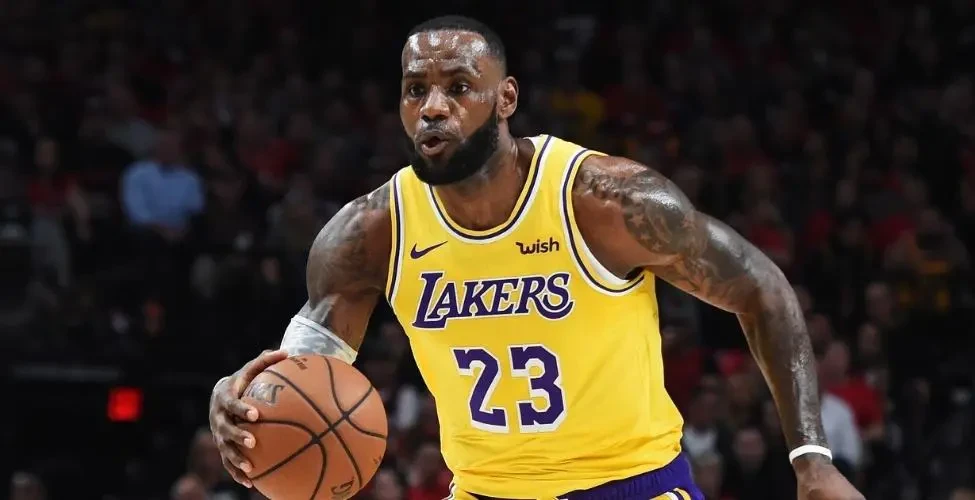 Michael Jordan
Who else could beat LeBron to the number one spot in our list other than Michael Jordan. Jordan is the most complete player the game has ever seen; he has incredible scoring ability coupled with being a superb defensive player. The determination that Jordan displayed on the court made him stand out on the court. He redefined what it meant to be a professional basketball player.
A 6-time NBA champion and 6-time MVP, as well as a 14-time all-star and 10-time scoring leader, Jordan was truly second to none. Jordan still holds the record for his career points per game average of 30.1 and most NBA finals MVP awards. Jordan is still the greatest NBA player of all time.