Best Moments in Beijing Winter Olympics 2022
Written by Phoebe
Published date · Feb. 24, 2022 | Last Updated · Dec. 14, 2022 | Read Time: 5 mins
The Winter Olympics of 2022, hosted by China, took place in Beijing and the surrounding area. Between the 4th and 20th of February, 109 events over 15 disciplines in seven sports took place. Norway had the highest medal total of any nation with 37, including a record-breaking 16 gold medals. The US achieved 4th place in the medal table (8 golds, 25 total). Entwined in the competition were a whole host of controversies and triumphs that you might expect from the Olympics (as well as some surprises that shocked and excited even the most seasoned sports gamblers). But that is what sports betting is all about! With so much going on in such a short time, all but the most dedicated Olympic enthusiasts will have missed witnessing some of the most memorable events. Fortunately, we are here to bring you up to speed with what we consider to be the most memorable events of the 2022 Winter Olympics.
Shaun White and Underdog Hirano Ayumu 
Snowboarding legend Shaun White had announced his retirement from the sport in advance. With a career spanning 5 Olympic Games and 3 gold medals to his name, the world watched White, 35, in hope and anticipation. White landed his best run of the season and placed a very respectable 4th in the halfpipe. After an emotional farewell to the sport and his supporters, White hands the torch to this year's gold medallist, Japan's 23-year-old rising star, Hirano Ayumu. Hirano managed to win the halfpipe event at the 2022 Winter Olympics sparking outrage due to the controversial scoring of his impactful second run, in which he only received a 91 in an unparalleled performance that included landing a triple cork - an Olympic first. We love an underdog story when it comes to betting on our favorites!
Italy Sliding Into a Win 
Until the 2022 Winter Olympics, Italy had never reached the podium for curling. This year Stefania Constantini and Amos Mosaner surpassed all expectations anyone might have for them- including their own. The pair originally aimed for the playoffs, each victory leading to loftier goals - eventually netting the ultimate prize, an Olympic gold medal. For any curling enthusiasts, or anyone who likes a good underdog story, we suggest watching the next Winter Olympics to see if the pair can defend their title in their home nation in 2026.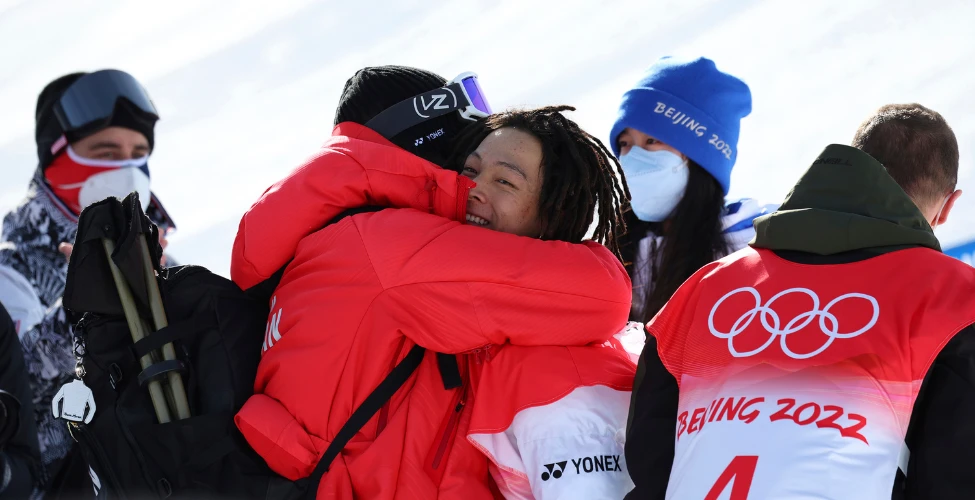 Jamaican Bobsled Dreams
Whilst Jamaica has participated in other bobsled events; it has been unable to have a qualifying 4-man bobsled team since 1998- until the Beijing Games of this year. The iconic 90's movie "Cool Runnings" undoubtedly played a part in the huge amount of international support and popularity experienced by this new Jamaican team. While their return after 24 years was glorious,  the 4-man team unfortunately finished in last place, not qualifying for the final heat. Despite this, their Olympic spirit throughout the games cannot be questioned, and their popularity is, perhaps unsurprisingly, higher than even the german champions!
The Apple Doesn't Fall Far From the Tree
One of the most heartwarming stories from the 2022 Olympics is the story of skier Johannes Strolz. Austrian skier Johannes Strolz won Olympic gold in the Alpine combined competition on Thursday, much like his father did more than three decades earlier. Hubert Strolz, Strolz's father, won gold in the same event during the 1988 Calgary Games. Strolz junior and his father became the first father-son team to win Olympic gold in Alpine skiing. Like father, like son!
Lindsey Jacobellis Wins Gold after 16 Years
Athletes in their 20s are typically regarded to be at the prime of their careers. However, as demonstrated by Lindsey Jacobellis of the United States, this is not always the case. US snowboarder Lindsey Jacobellis, competing in her fifth Olympics, became the Olympic champion in the 2022 snowboard cross event. This was the United States' first gold medal in Beijing, ending a five-day gold-medal dry spell. Several media sites praised her persistence in her achievement following a sixteen-year quest for Olympic gold. She defeated a considerably younger field of racers, proving that age is irrelevant and has empowered women athletes worldwide.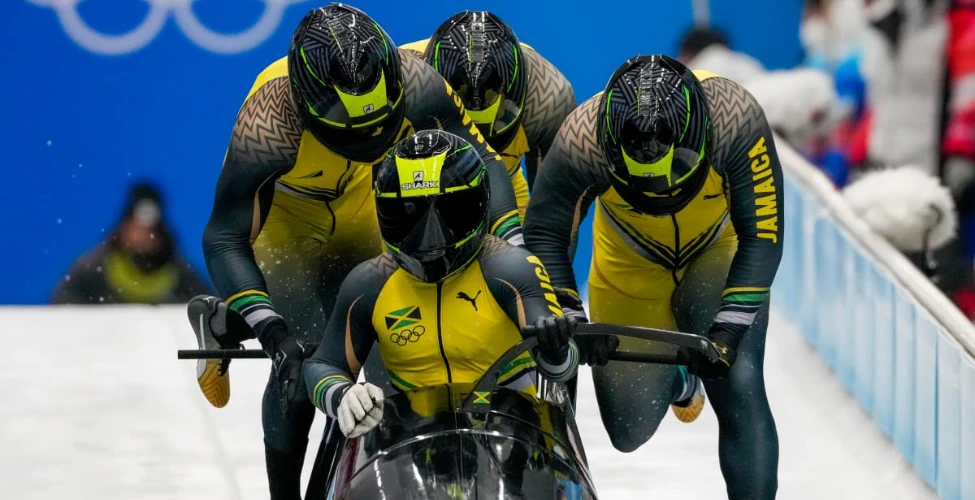 Erin Jackson Makes History
US speedskater Erin Jackson was one of the games' most exciting success stories. Despite her high rank in the 500m speedskating, a stumble in the trials resulted in her losing her spot in the Winter Olympics. Jackson could only compete due to friend and teammate Brittany Bowe giving up her spot. Jackson rewarded this decision by becoming the first black woman to medal in speedskating at the Winter Olympics. She did this while also securing an Olympic gold medal, becoming the first female US champion in 500m speedskating since 1994.
Russian Skating Triumph Tainted by Doping Déjà Vu
Probably one of the most controversial moments on our list is the Russian skating scandal. Russia was banned from participating in the Beijing Olympic games due to previous concerns. To allow individual, clean athletes to still compete in the games, the Russian Olympic Committee was formed. Kamila Valieva, Russia's 15-year-old figure skater, performed a women's first quad axel jump and was a favorite to go far in other skating events at the games. That is until a new doping scandal overshadowed her achievements and threatened to undermine them, likely playing a part in Valieva's underperformance in the women's singles, where she placed 4th.   Amid claims that the potentially performance-enhancing drug was due to a mix-up with Valieva's grandfather's medicine, investigations are still underway, and some decisions are still to be made. Regardless of the outcome, at the heart of the issue lies a 15-year-old girl who has been vulnerable to an outwardly uncaring coaching team. Some skating experts believe raising the minimum age to compete might prove necessary to protect vulnerable young athletes from national pressures. Regardless of what decisions are made, these wider issues are likely to dominate memories of the 2022 Winter Olympics and the figure skating world for years to come.
Final Thoughts
While showing off how incredible humans can be when they put their mind to something, the Olympics always have a wonderful mix of inspiring triumphs against the odds, old favorites, rising underdogs, and all sorts of record-breaking. Unfortunately, these positive stories often have darker ones offsetting them- problems with facilities, doping allegations, political protests. 'Best' might not always be the right word to describe all of these Olympic stories, but without a doubt, they are memorable! All things considered, the 2022 Winter Olympics went more smoothly than many anticipated-  something American bettors will likely have enjoyed- this year's games were expected to be the most bet on in history!