Biggest Sports Betting Wins of All Time
Written by Chris
Published date · Nov. 30, 2022 | Last Updated · Jan. 20, 2023 | Read Time: 5 mins
There's nothing more fun than reading about someone making a wager and winning big. That reminder that those big wins are absolutely out there and just one simple bet away can make for some fun imagining. With that in mind, we compiled a list of some of the biggest sportsbook wins of all time, for you to read over and enjoy.
From Adrian Hayward's $30,250 win from a tiny $242 bet to Fred Crag's $0.60 cent winning $1.21 million, here are ten amazing bets.
10. Adrian Hayward – £25,000 ($30,250) from a £200 ($242) bet
"I've been a Liverpool supporter for 26 years and I noticed last season that Alonso attempted shooting from his own half quite a few times. I couldn't get it out of my head that he would eventually score like it," Adrian excitedly revealed.
Liverpool superfan Adrian Hayward bet £200 ($242) wager on midfielder Xabi Alonso, stating that he would score from his own half. Odds on this given were 125-1. When Liverpool played Luton Town, Alonso didn't let Hayward down, delivering the goal in the closing minutes. This resulted in one of the biggest soccer betting wins ever of £25,000 ($30,250).
"Since placing the bet, I've always had a vision in my mind that it would come when the opposing keeper came out for a corner in a cup game. I couldn't believe it when Luton got a corner and the keeper started to run up field... I thought I was going to pass out. When it went in, I went crazy."
9. Tayla Polia – $105,000 from a $5 bet
Betting on the NFL, Polia won on 20,000-1 odds, turning her tiny $5 stake into a whopping $105,000 payday. What makes this one of the most amazing wins on this list is the fact that Tayla hadn't had much gambling experience at all, with only one bet prior to this one!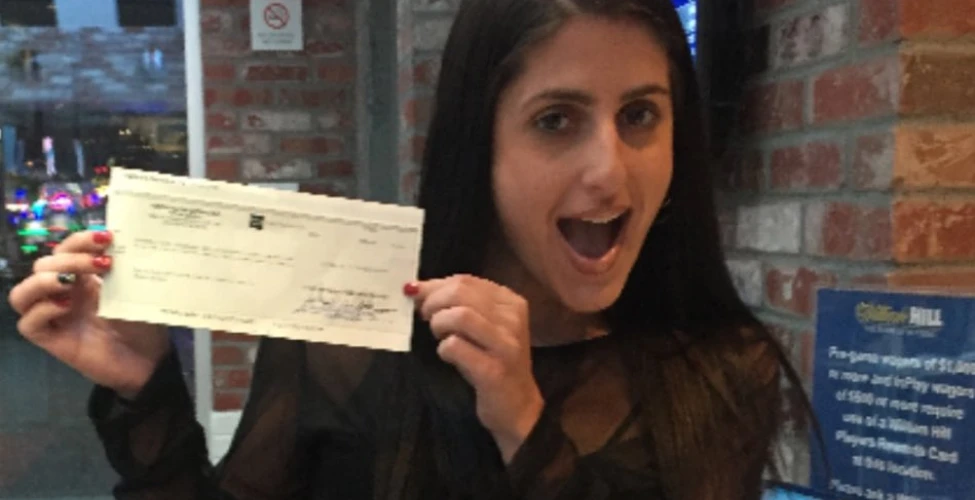 She bet with William Hill, in a 15-leg parlay, with the picks: Vikings -5, Falcons +3, Texans +1, Chiefs -8, Redskins +1, Patriots -14, Cardinals -4, Giants +5, Seahawks -14, Packers -3, Chargers -2, Steelers -6, Steelers/Broncos over 45, Bengals -4, and Lions +3.
8. Nicholas Newlife – £101,840 ($123,228) from a £1,520 ($1,839) bet
Nicholas Newlife definitely has one of the most interesting stories on this list. Having watched Roger Federer way back in 2003, he bet that the tennis player would go on to win seven Wimbledon tournaments.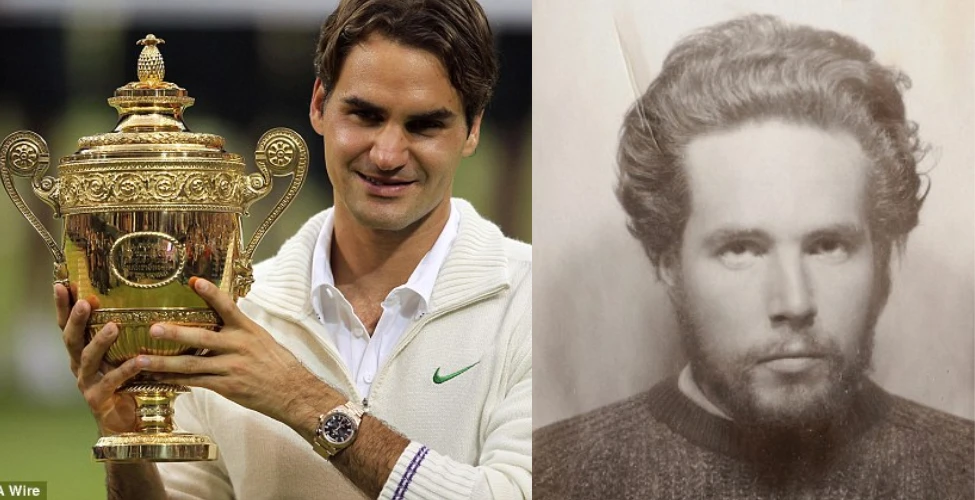 Images courtesy of Daily Mail. Left owned by Stephen Pond/ PA Wire, right owned by INS News Agency LTD.
Sadly, Newlife passed away in 2009, never seeing Federer's final win, which netted him his astronomical winnings. The story has a silver lining though, with Newlife's entire possessions being donated to the charity Oxfam, including his £101,840 win.
7. Richard Hopkins – £165,000 ($200,000)
When Peterborough resident Richard Hopkins took his son go-karting, way back in the late '90s, there was another impressive go-kart driver whizzing around the track…
Taking note of this kid's impressive skills behind the wheel, he ended up making a series of bets of him winning the Grand Prix by his early 20s.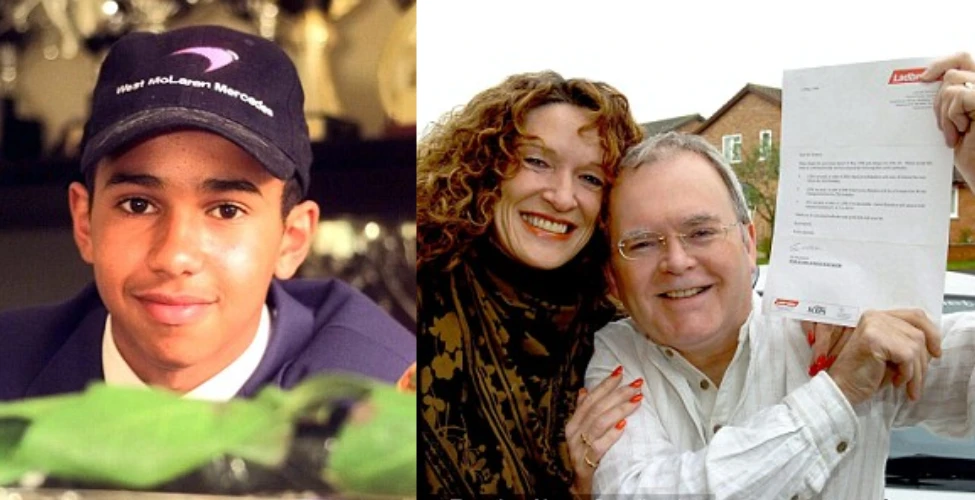 Images courtesy of Daily Mail. Left image owned by Anglia Press Agency, right image owned by Manchester Evening News Syndication.
Fortunately, that young go-kart driver turned out to be Lewis Hamilton, and Richard Hopkins bets turned out to net him an impressive £165,000 in total, just over a decade after he'd seen Hamilton at the go-kart track.
6. Dave Oancea - $200,000
Backing huge underdog Holly Holm to beat Ronda Rousey way back in 2015, Oancea saw his 11/1 bet result in a huge win for him.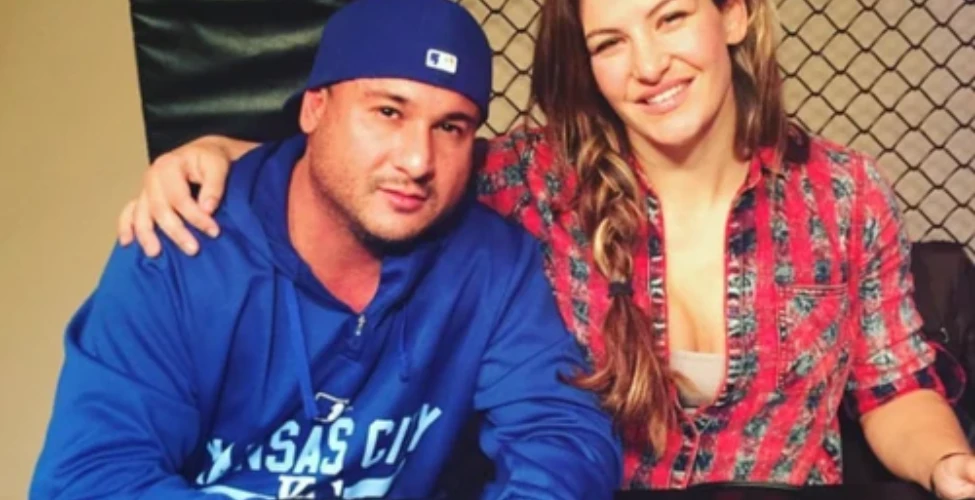 Image from @itsvegasdave Instagram
Nicknamed Vegas Dave for his many savvy bets, Oancea clearly made the right choice with his Holm v Rousey bet netting him a sturdy $200,000 win.
5. Phil Mickelson - $440,000 from a $20,000 bet
Professional golfer, Phil Mickelson, put down a sizable $20,000 bet on the Baltimore Ravens winning the Super Bowl back in 2001.
When asked why he made such a large bet, 'Lefty' simply replied: "The best defense in the history of the game, and a running offense that runs the clock out and doesn't turn the ball over."
A Ray Lewis-led Ravens team duly pulverized the New York Giants 34-7 to win Super Bowl XXXV and return one of the world's best golfer's a win of $440,000.
4. Mick Gibbs – £500,000 ($605,000) from a £0.30 ($0.36) bet
English roofer Mick Gibbs is known for several big wins, but his £500,000 ($605,000) win on a tiny 30p ($0.36) stake certainly takes the cake!
This bet was placed on a 15-leg accumulator, with Mick predicting the result of 15 different soccer matches exactly correctly. The odds given by the sportsbook stood at an insane 1,666,666/1, making this a real once-in-a-lifetime bet.
3. Charles Barkley – $800,000 from a $500,000 bet
It's not unheard of for sports professionals to try their hand at a little betting, and it's no different with NBA champion and legend Charles Barkley.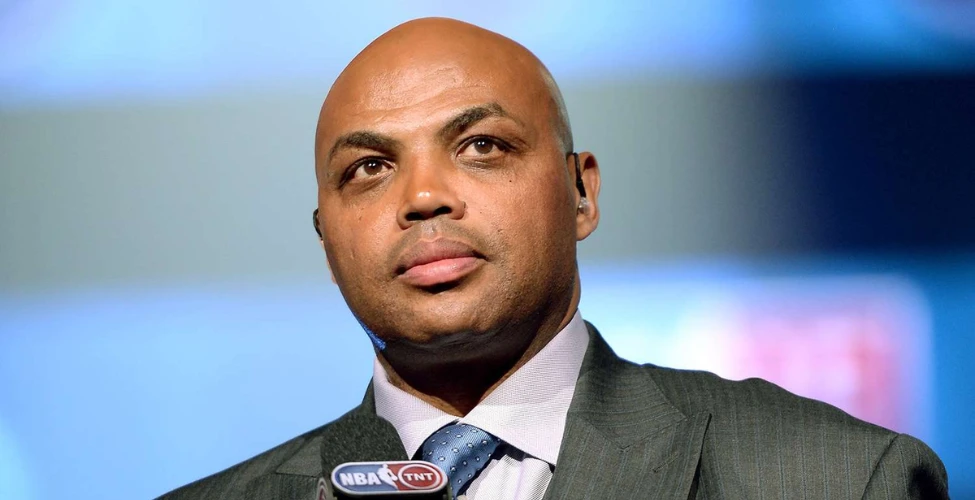 Image belongs to Stephen Lovekin/Getty Images
'Sir Charles' (as he was nicknamed) placed a chunky $500,000 bet on the New England Patriots winning the Super Bowl and netted a substantial $800,000 win. The odds were against the Patriots, with them being a 14-point underdog against the St. Louis Rams back in 2002. Barkley went on to make a great number of winning picks, with this being the first of big wins to come.
2. James Adducci – $1.2 million from a $85,000 bet
Back in 2019, Tiger Woods had been out of the game for a long while. He wasn't a bookies favorite by any stretch, yet James Adducci chose to stake a huge $85,000 bet on him winning the championship.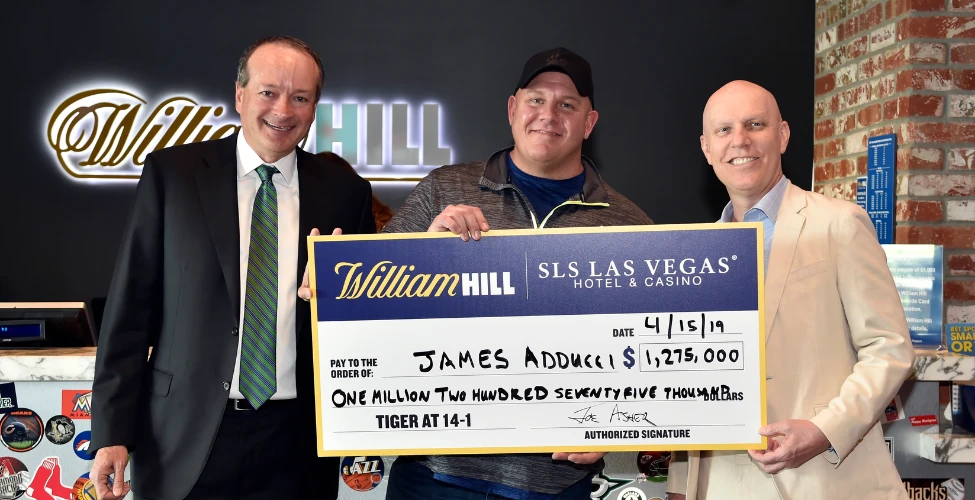 More than 11 years since his last championship win, Woods proved Adducci knew his stuff, netting him an impressive $1.2 million. This turned out to be one of the biggest futures betting wins for the sportsbook, leaving Adducci sitting pretty on more than a million dollars.
1. Fred Craggs – £1 million ($1.21 million) from a £0.50 ($0.60) bet
Fred Craggs lived in Yorkshire, selling fertilizer as his trade, but his hobby had always been to bet on the horses. One day, Craggs placed a mere 50p ($0.60) bet on an eight-fold accumulator that was dependent on him choosing eight separate horses to win eight separate raises.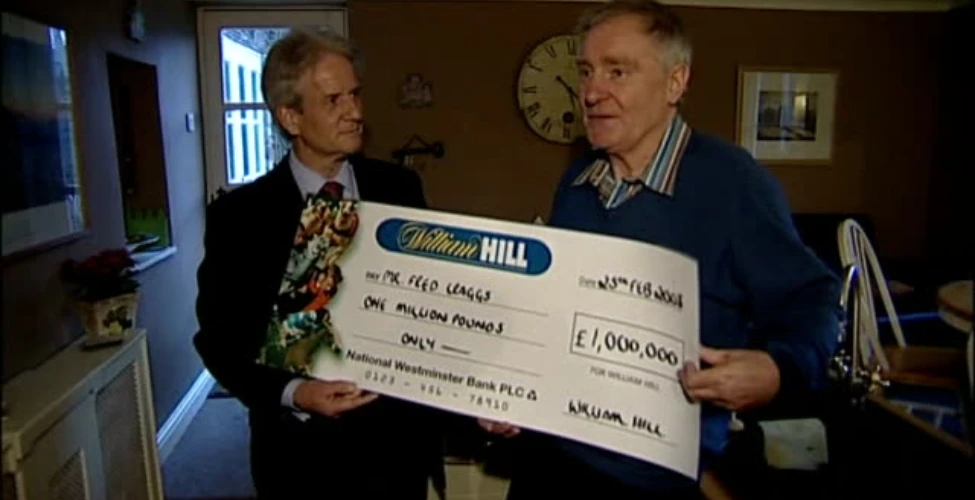 Luckily for Fred, luck was on his side, and his eight horses romped home to return an incredible win of £1 million - all of this right on the eve of his 60th birthday!Sportsbooks