5 Reasons Why Betting on College Basketball is Better Than the NBA
Written by Chris
Published date · Dec. 5, 2022 |
Last Updated · Dec. 12, 2022 | Read Time: 3 mins
Everyone knows that basketball is one of the most popular sports in the country. It delivers amazing matches, fantastic entertainment, and there is certainly no shortage of skill on show.
If you like betting on this incredible sport, our next suggestion might come as a bit of a shock to you… We believe there are many reasons why you should choose to bet on college basketball rather than the NBA.
While the professional league may offer more glamor and better players, if you want to maximize your betting winnings, college basketball offers far more opportunities.
Please, just hear us out!
No Resting Players
Our first reason to bet on college basketball over the NBA is the passion and desire that will always be shown by the teams. In the NBA, the best players are often rested or told to pace themselves in order to keep themselves in prime condition for the latter stages of the season.
The NBA season is a grueling one, with teams playing 82 regular season games. This can often make it hard to predict team line-ups, let alone who is actually going to win a game, or what the exact score will be.
With college basketball, however, players have to leave it all on the court and play as if it is their last game - as it very well might be! With half as many games in their season, there is not the same need to rotate the players, so you won't need to second-guess team line-ups. If players want to make it to the glitz (and money) of the NBA, they will have to give everything in college to get there.
More Teams with a Chance to Win
Let's face it, the NBA is fast becoming very predictable. Each year, you know just a handful of teams actually have a chance to win the NBA Finals. That is simply not the case at the college level…
In any given season, there are plenty of college basketball teams with a shot of winning their respective championships. After all, while there are 30 NBA teams, there are more than 350 NCAAB teams.
More College Games
While your success will ultimately come down to your skill as a sports bettor, generally, you can win more by betting on college basketball. For starters, there are far more games each day, so you should not be tempted to bet on games that you are not sure about.
To put that into perspective, while the NBA offers 1,230 games a season, a college basketball season boasts nearly 6,000 games!
With so many more games at college level, there is also scope for bookmakers to make mistakes when pricing up the games, as it is simply impossible for them to receive the same scrutiny as their professional counterparts.
Point Spread Betting
As there are so many games to bet on, it means that if you know where to look, you can find plenty of value in the betting odds. You will also notice there is a massive amount of variance between the best and worst-ranked teams.
When betting on the NBA, you will rarely find spreads of more than 20 points. In college basketball, however, that is not the case. You will find spreads of over 25 points on some occasions. 
March Madness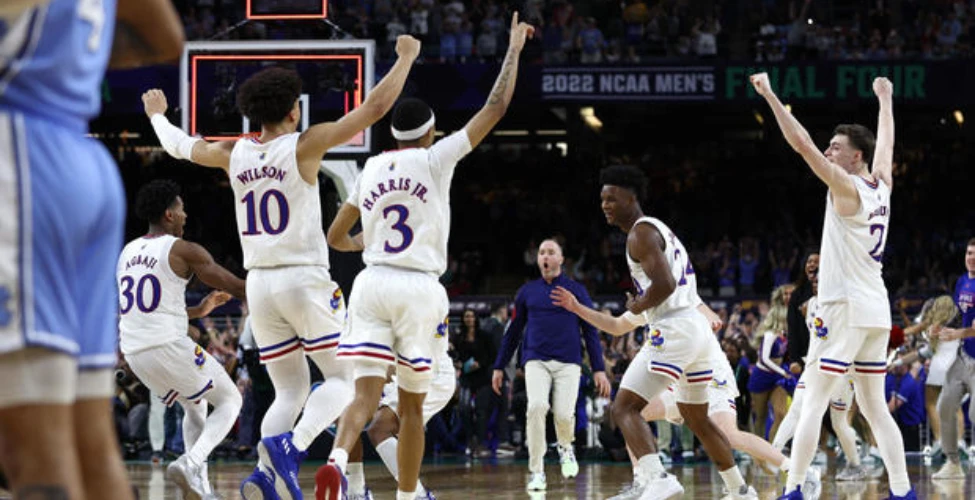 Photo by Tom Pennington/Getty Images
Even if you do not follow basketball, you will have heard of the March Madness tournament. Held annually, this is one of the largest gambling events in the world.
It captures the attention of millions of people across the United States, many of whom use the event for sports betting purposes. With 64 teams competing to become a champion each year, bettors spend hours on their brackets in the hope of winning big!
Where Should You Bet on College Basketball?
At CasinoRange, we can offer the best online sportsbooks, whether you are looking to place bets on the NCAA or the NBA. We offer in-depth reviews of sports betting sites to uncover those that offer the best welcome offers, best odds, and overall playing experience. Whatever type of bet you like to place - prop bets, live bets, parlays, or spread bets - we will have you covered throughout the season!