Legendary Gamblers: Michael Jordan
Written by Phoebe
Published date · Dec. 28, 2022 | Last Updated · Dec. 28, 2022 | Read Time: 4 mins
Michael Jordan is famous for his amazing feats on the basketball court, but in gambling circles he's also known as a legendary bettor.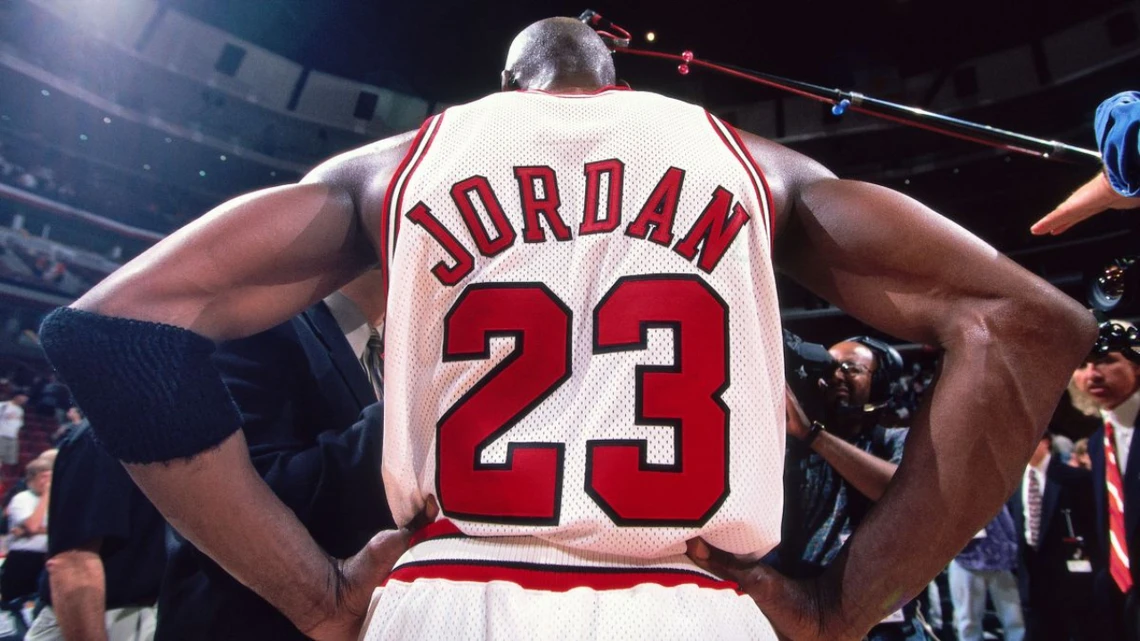 Jordan was a six-time NBA champion during his years with the Chicago Bulls and is widely regarded as the greatest basketball player of all-time.
His ability to slam dunk earned him the nickname 'Air Jordan', with the 14-time NBA All-Star being named as the season MVP on five occasions.
Yet for every tale of greatness from his basketball career, there is an extraordinary gambling story regarding Jordan.
What makes Michael Jordan's Gambling so Legendary?
Forbes estimates Michael Jordan's net worth to be around $1.7billion, with the bulk having been earned through corporate partnerships with the likes of Nike and Gatorade.
So it's fair to say that any gambling debts that were accrued, were easily dealt with by Jordan and that they'd cause him less stress than would be the case with us mere mortals.
Jordan's laid back attitude to gambling is best summed up by this story from the 1993 season…
The Infamous Gambling Spree
Having lost the first game of the Eastern Conference Finals to the New York Knicks and having been disappointed with his performance, Jordan decided to recharge with a little blackjack before the second game.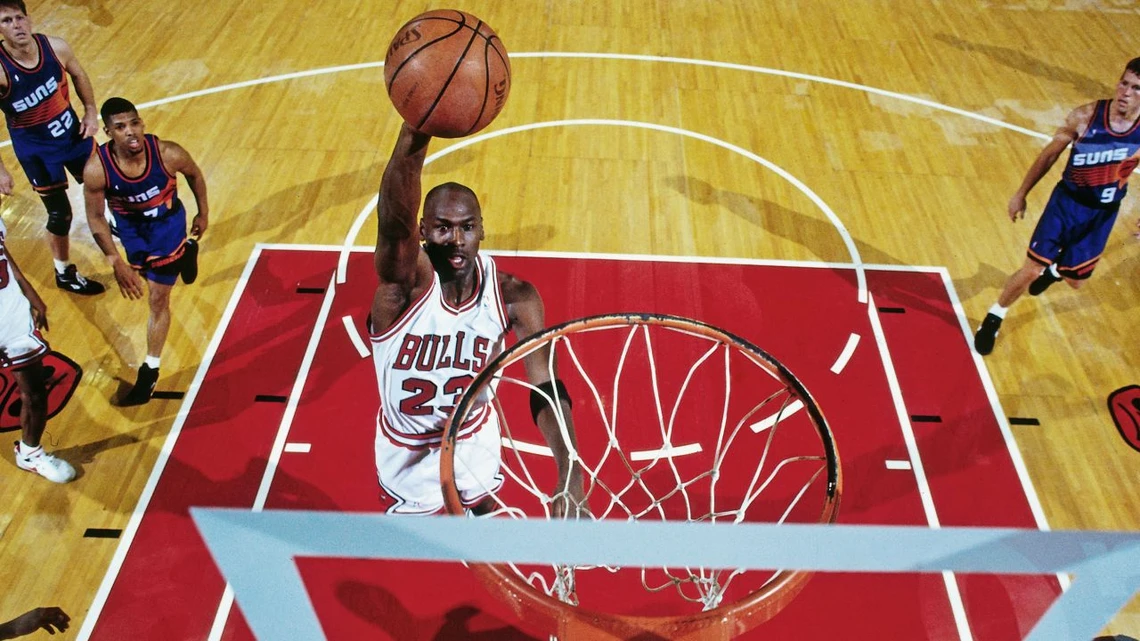 The night before the crucial playoff match, Jordan travelled to Bally's Grand Casino in Atlantic City, gambled until 2:30 AM, before making a two-hour return journey to Manhattan. He was present at training by 10:00 AM.
Jordan and the Bulls lost that second game and before the third, news broke of his late night casino visit. His response? To lead the team to four straight wins to reach the finals.
There he would meet and beat Charles Barkley and his Phoenix Suns. At those NBA Finals, he had a short reply when asked directly whether he had a gambling problem.
"No, I enjoy it. It's a hobby."
Michael Jordan's Biggest Bets
Such is the fortune of Michael Jordan that money really is no object for him. Here are a couple of examples of the huge bets that he's placed…
Jordan's Drive to Bet on Golf $300,000 on a Putt
Michael Jordan is renowned as a keen golfer and he makes it more interesting for himself by wagering very large sums when he plays.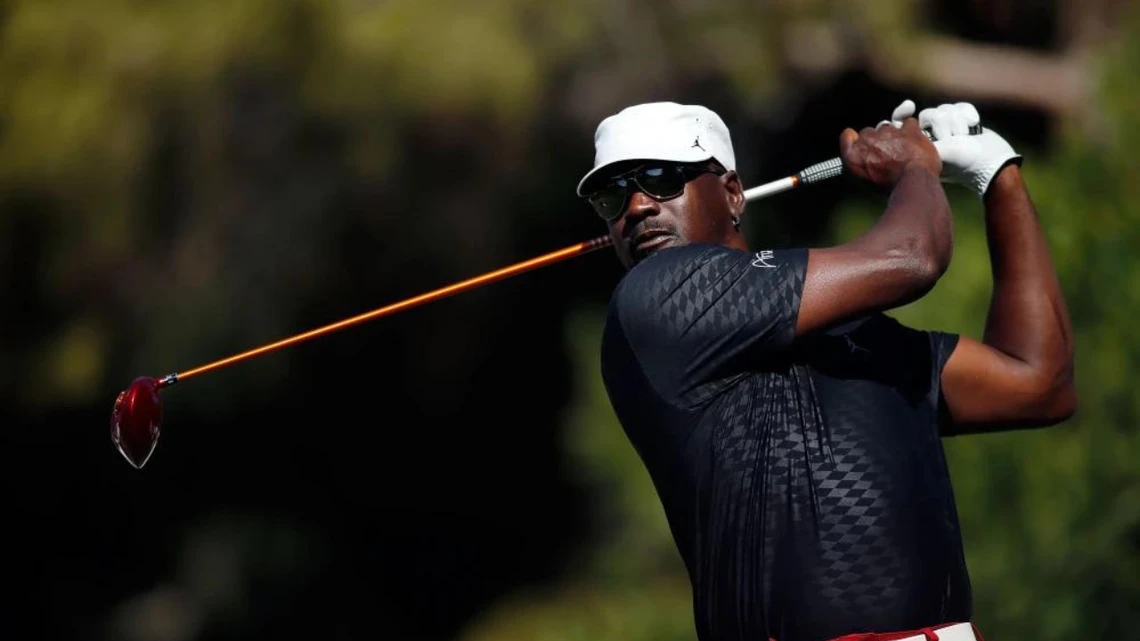 One friend he played with regularly was Richard Esquinas. That friendship came to an end when Esquinas published a book with the title 'Michael & Me: Our Gambling Addiction', which alleged that the 1990s sports legend had run up $1.2 million in gambling debts to Esquinas, when betting on golf.
Though Jordan disputed the sums, it's not hard to imagine that they could be accurate. Another friend, Charles Barkley, claimed that it was not unusual for Jordan to bet six-figure sums on a single putt and that on one occasion he bet $300,000 on a hole.
$5 Million Craps Bet
We've already mentioned Jordan's penchant for playing big money card games at casinos, but his biggest loss came when betting on dice at the craps table.
He is said to have lost $5 million playing craps in just one night, with a lucky friend winning $1million at the same table.
Michael Jordan's Biggest Gambling Losses
Jordan's gambling debts and losses must be put into perspective. Most of the sums mentioned just don't represent that much money to him. Here's a couple more eye-catching examples.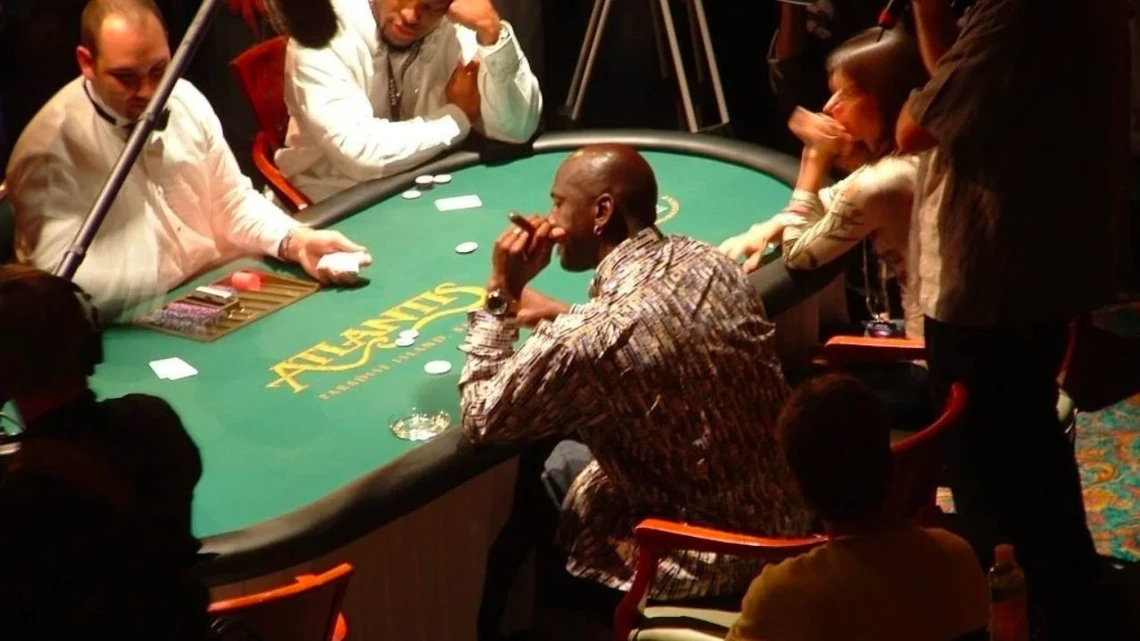 Rock Paper Scissors Bet ($100, 000)
Former Chicago Bulls team-mate Jay Williams has spoken about how Jordan and friends would even bet on impromptu games of rock, paper, scissors.
"Rock, paper, scissors, you bet $20,000 all day long. Why wouldn't you? You get bored. And don't get yourself down in the dice game. Don't be in the corner and let some dude keep fading you out and all of a sudden you're down $100,000 and he's like, 'Yo, bet it back — rock, paper, scissors for $100,000'."
Blackjack
Before his retirement from basketball, Jordan played for the Washington Wizards. Ahead of a game at the Boston Celtics, they dropped in at Connecticut's Mohegan Sun casino, where Jordan picked up $500,000 worth of chips.
By 2AM he had lost most of that stake and by 5AM, he wasn't doing much better. It wasn't until 8AM, having increased his stakes to $15,000 per hand, that Jordan left the table with an estimated $200,000 profit.
Where is Michael Jordan Now?
Jordan's eventual retirement from basketball came in 2003. Today he is the principal owner of both the Charlotte Hornets and the 23XI Racing teams.
He is of course still playing basketball in his spare time and remains fiercely competitive - especially if there's a bet involved.
In 2016, he was issued a challenge by Chris Paul of the Phoenix Suns at a kids' basketball camp. Jordan would take a shooting drill and if he missed three shots, the campers would all get Nike Air Jordans.
Jordan could have made a lot of kids happy that day, just by missing a few shots. Yet that's not how he became Michael Jordan. He made every shot.