March Madness Betting: Don't Make These Mistakes!
Written by Phoebe
Published date · March 21, 2023 | Last Updated · March 24, 2023 | Read Time: 7 mins
The college basketball scene goes into overdrive when March Madness rolls around.
We take a look at March Madness and how basketball betting can be used in a strategic way to improve your chances to win!
Our handy March Madness betting guide covers how odds are calculated and breaks down betting types.
We will also show you how to avoid simple mistakes that might cost you, such as understanding home advantage and not researching enough.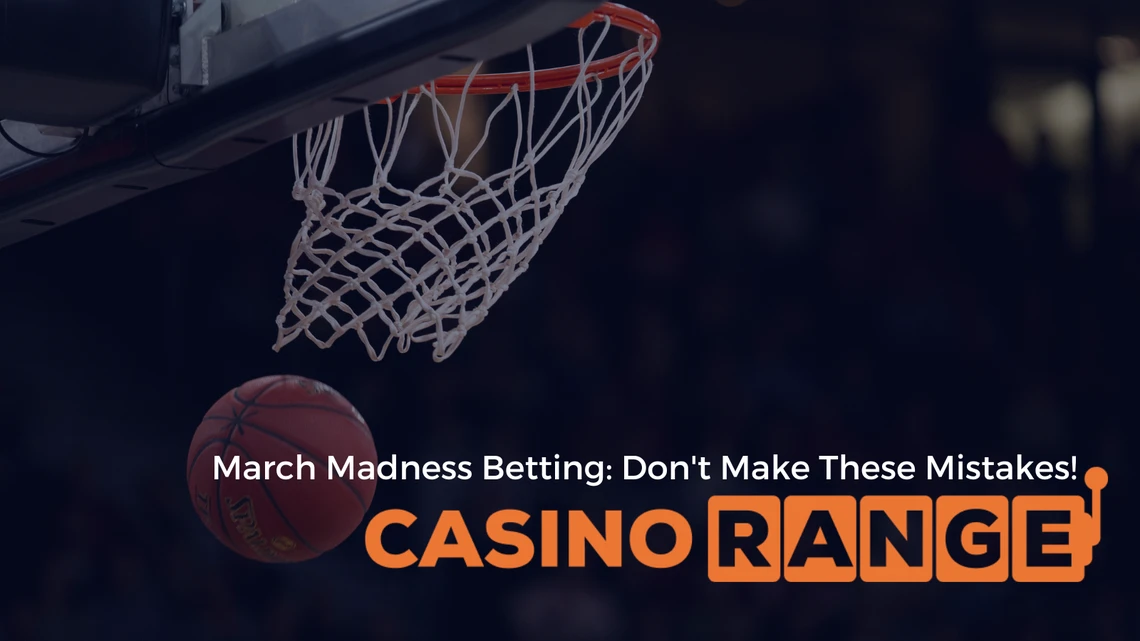 Well, for all those that have a strong connection with the college basketball scene, this premier NCAA tournament sets pulses racing for players and fans alike. And for online sportsbooks, this is a time to dive straight into the action on the floor.
As such, you will find many betting markets covering everything from the money line to props and parlays for each game. This comprehensive guide will discuss how the bracket system works and common pitfalls you should avoid while wagering on March Madness!
What is March Madness?
Unlike the NBA, March Madness is a tournament that takes place over a month, and as such, it is packed with plenty of games. The NCAA is responsible for hosting this blue-riband event, a straight knockout format featuring 68 teams. It is an undoubted highlight of the college basketball season.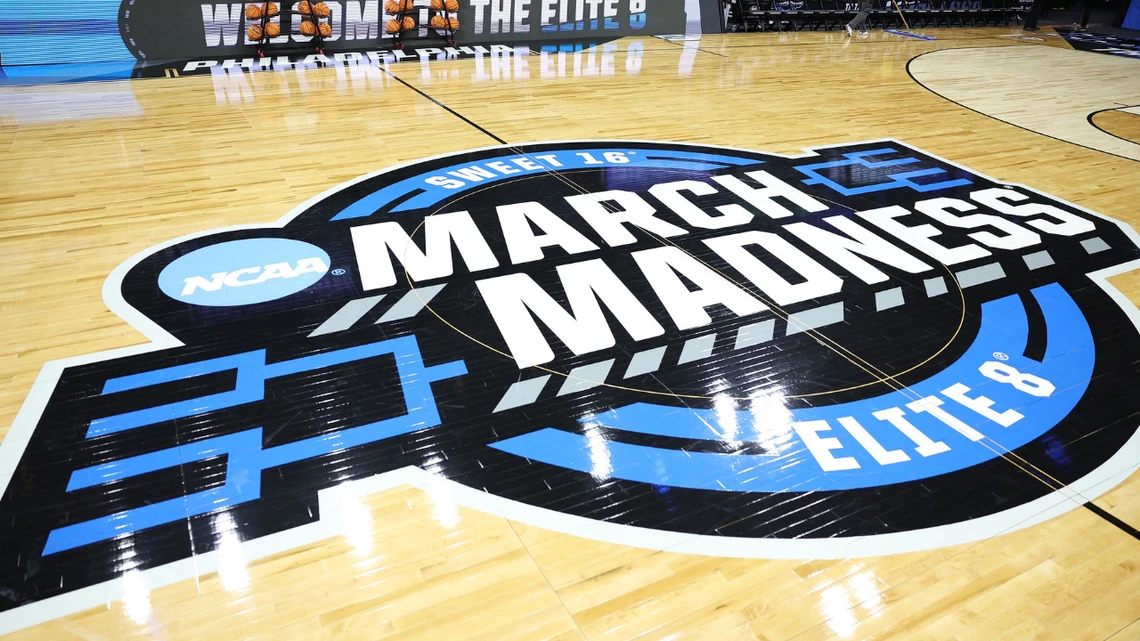 Selection Sunday has already begun; this year, starting on Sunday, 12 March. This is where the committee assembles, and the full NCAA tournament bracket is revealed, including all the matchups and details about seeds. The seeds will be determined by how teams have performed in their respective conference throughout the campaign.
Teams have to win six matches to be crowned March Madness champions. It is an elimination-style tournament, and the names for the stages are self-explanatory, such as Sweet 16, Elite 8, and Final Four. The Kansas Jayhawks were crowned March Madness champions last year when they defeated the North Carolina Tar Heels 72-69 in the title game.
How are Odds Calculated?
With any game, the odds maker will calculate the odds for any sportsbook. The numbers will be crunched through the system, and the pre-game prices will be posted with enough time for bettors to get their wagers in.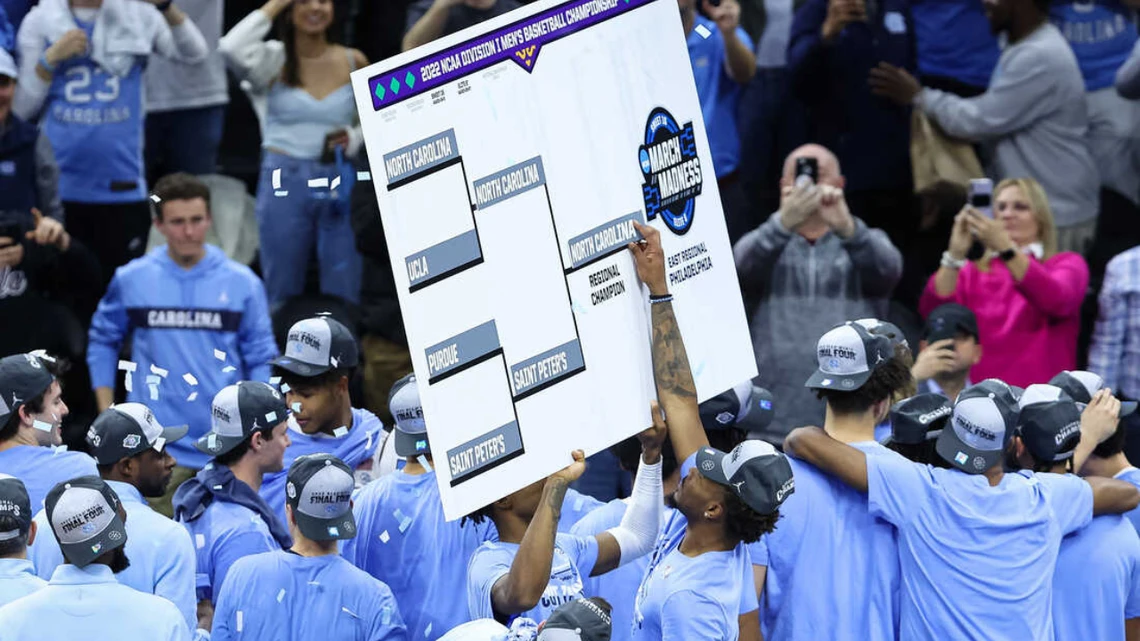 At any online sportsbook, there will be odds boosts. These are crowd pleasers, as online betting operators will post longer or enhanced prices for certain matchups, which means you can scoop bigger winnings if you are successful with your wager.
The odds will be based on team performance as well as pedigree. Typically, the prices will be displayed, with a negative (-) symbol denoting the favorite. At the same time, a positive sign (+) will be attached for the team in a matchup who are the designated underdogs.
There are tons of betting markets, and the Money Line is a great starting point for novice bettors. As you will see in the next section, this is quite a common line, and it just requires those gambling on March Madness to predict the winner for any given matchup.
Live betting is also a popular feature at many sports betting sites, and when it comes to March Madness, you can see the odds fluctuate in real-time. You will be given more control over your wagers, and you can cash out early to resolve any bets or withdraw winnings if you are worried your bet will be scuppered.
Breaking Down Basic Betting Types: March Madness
Let's look closer at how the odds will shape up for three of the most popular March Madness markets. These betting lines will be readily available at any given sportsbook.
Over/Under
Basketball games are naturally high-scoring affairs, and the over/under is an enticing option. This is a projected point total, and if you have to meet the line to return a successful wager. You may get a matchup like this:
In the above example, Baylor would be clear favorites. However, if you stake on Creighton, and there are 147 points, then your return would be sizeable.
Point Spread
The point spread is supposed to highlight the difference in quality between two sides for a matchup, and a handicap will be set to pre-determine the favorites and underdogs. The favorite for the point spread must win by more than the set spread to help you win the bet, while the underdog must win outright or not lose by X number of points for you to be successful. Here is an example:
Money Line
The Money Line is the most basic market, and you just have to predict the matchwinner. It will be well suited to novices, who may be gambling on March Madness for the first time. Below is an example:
Common Mistakes When Betting on March Madness
While betting on March Madness can be fun, there are a few pitfalls or mistakes that bettors repeat time and time again, and here is what you should avoid when betting on college basketball!
Don't Follow the Public
Sometimes, being a sheep and just following the crowd can be too easy. You may see that there is a lot of backing coming in for Gonzaga to be March Madness champions. However, if you are not convinced by the consensus, you should be independent and arrive at your own conclusions about the participating teams.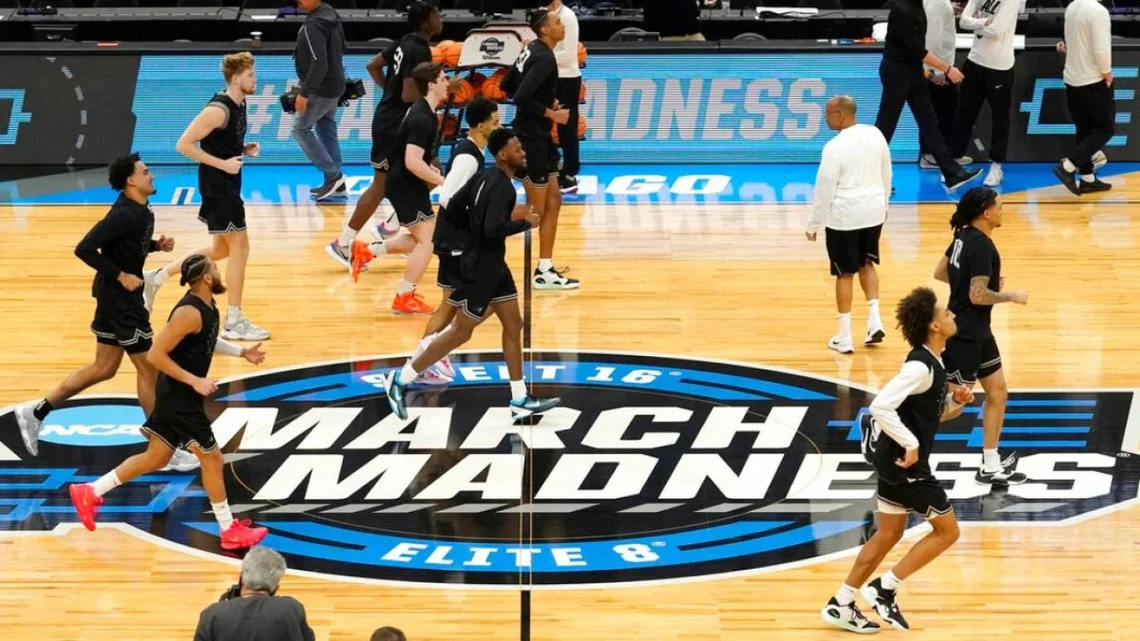 Search for Value
You should always search for value to get more for your wager when delving into different markets. Rather than going for the favorite on the money line, perhaps go for the underdog on the points spread, where you can get a bigger return if you are successful.
Don't Take Tips as Gospel
While some sportsbooks will be deluged with odds from tipsters for games during March Madness, you should do your own research and assess the form guide, as well as look at other factors. Instead, make Taking a writer's tips as gospel could be fatal, especially if you place a big bet.
Understand the Importance of Home Advantage
Certain teams will perform better at home than on the road during March Madness.
Well, there will be stats that suggest that some sides will be better equipped at home, and shoot more three-pointers or give away possession less often. Watch teams at home to give you an idea of how things could unfold.
Being Underprepared for the Bracket
The bracket will give you an idea of how a team and their route to the championship game may pan out. Failing to prepare is preparing to fail, so look at how a team has performed during the regular season before making any cast iron judgments for March Madness.
Where to Bet on March Madness?
While March Madness is a blue-riband event, it is important to note that not all states permit sports betting. Over two dozen states will allow wagering on sports, but in some states, making parlay bets on college games or inter-state games is not allowed. For more information, you should check out our guide, which gives you the lowdown on sports betting in the US, and it will also help you to find safe sportsbooks to play at.
In the meantime, there are a plethora of sportsbooks, including Caesars, BetMGM, DraftKings, FanDuel, Betway, and WynnBet, which will have special offers for new players for March Madness. Many of these will entail free bets, and you will need to be aware of the terms and conditions, which will contain details of wagering requirements and expiry period.
Betway's Fantastic March Madness Offer:
If you want to get involved, then check out Betway's Fantastic March Madness offer. You can write your own Cinderella story, and claim up to $250 in free bets. Join today to kickstart your March Madness journey!