The History Of Sports Betting Discussions And Uses In The Media
Written by Ian
Published date · May 10, 2022 | Last Updated · Dec. 14, 2022 | Read Time: 4 mins
The history of sports betting discussions on national television have a unique past from almost being too taboo to talk about to having its own dedicated channels. These initial conversations were led by Jimmy "The Greek" Snyder during Sunday morning pregame shows for the NFL. Sports betting has never been more popular than it is today and seems to grow more and more as the days go on. This growth includes expansion into several media outlets and channels. Top sportsbook operators like DraftKings and FanDuel even have their own streaming channels. The history of sports betting discussions in the media must be analyzed to understand how we got to this point.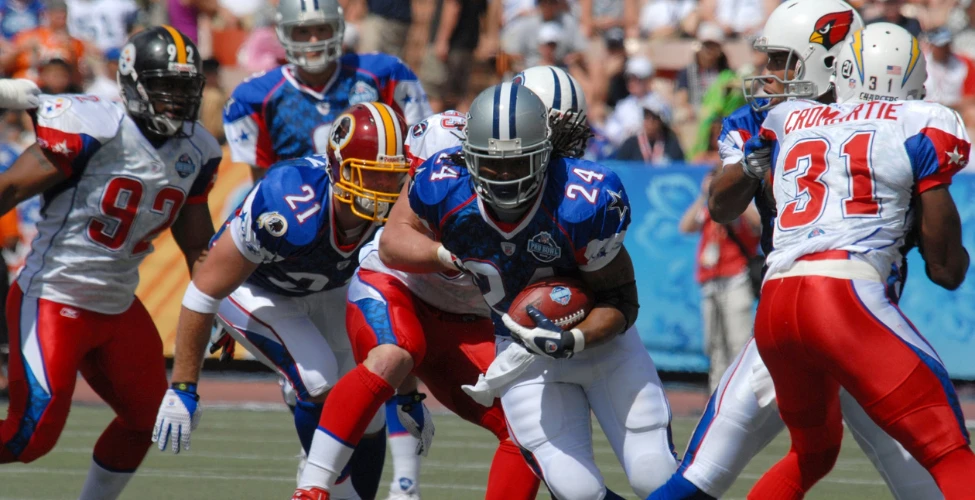 Greek Influence
In the 70s and 80s, no show was more watched on a Sunday morning than CBS' The NFL Today show. A pregame show for all the upcoming matchups of the day, it prepared the average football fan for the slate of games coming up and what to look out for. While the "NFL Today" show had a great panel including James George Snyder Sr. and Brent Musburger, most tuned in to see what Jimmy "The Greek" Snyder had to say about the upcoming games. Synder's main role on the pregame show was to provide his predictions for the games. Being a Vegas oddsmaker, this made Snyder very unique on television as sports gambling talk was considered out of place on television, let alone on a prime-time slot with millions of viewers. Snyder would go through each game and provide his winners to the audience. He would share his reasoning for each prediction, including the final score of the game. These pieces of information could include stories that the general public wouldn't be privy to about the teams and players in the game. He would discuss the difference in play styles with the teams, where their strengths and weaknesses were, and discuss the intangibles in the game. He came as close as he could to discussing sports gambling without outright saying it. Terms such as "covering the spread" or "taking the favorite" were not allowed on national television as gambling terms were forbidden on the broadcast.
The Impact Of PASPA
The Professional and Amateur Sports Protection Act of 1992 (PASPA) made sports betting illegal across the United States. There were 4 states, however, Delaware, Montana, Nevada, and Oregon, where there were already pre-existing sports betting frameworks in place. Thus, these 4 states were grandfathered in and were exempt from the PASPA. 
The impact of PASPA limited how broadcasters were able to discuss sports betting on the air. Arguably, the top pair of broadcasters, Brent Musburger and Al Michaels, would secretly try and reference sports betting to avoid upsetting those above them. For example, Michaels would call a late touchdown "overwhelming," which would refer to viewers who bet the "Over" in the game. In 2018, the PASPA was overturned thanks in part to a heavy push from New Jersey as the Supreme Court ruled that PASPA conflicts with the 10th Amendment. From there, what was once considered taboo for discussing sports betting on television became not only normal but encouraged to discuss. Greg Papa, senior broadcaster of the San Francisco 49ers, said that the sports betting discussion has always been something that was around, but for years, it was more of a wink to the audience, hush-hush sort of talk. Now, sports betting is freely discussed and formatted on television to ensure that certain gambling points are covered. In addition to that, most of the sports betting segments are sold out to a gambling operator.
Sportsbook Operator Takeover
Before the overturning of the PASPA, many sport leagues, including the NFL, believed that the sports betting industry would cause harm to sports if other states were allowed to participate in sports betting. Fast forward a few years, and now all the major sports leagues have official betting partners and has gotten to a point where you can't watch any professional sports game without seeing some sort of sports betting advertisement. Not only are the advertisements in your face while watching the game at home, but many stadiums and arenas also have sportsbook signage behind home plate at MLB games and on the floor of NBA games. In quarter one of 2021, Nielsen reported that the online gambling industry spent $154 million on television ads. Billboards and public transportation have also seen a 193% increase in sports betting ads since 2018. 
Many sports betting operators are getting into the media game independently, effectively cutting out the middleman. For instance, Bally Sports took over 19 regional sports networks and rebranded them under Bally's name. With this 10-year, $85 million deal, Ballys now influences the Atlanta, New Orleans, and Detroit markets, just to name a few, which are accompanied with the Bally Bet app. DraftKings purchased Vegas Stats and Information Network (VSIN) for $69.9 million. VSIN is a sports betting radio network and streaming television channel which includes legendary broadcaster, Brent Musburger. Penn National Gaming purchased over one-third of Barstool Sports for $163 million in order to gain a larger online presence and partner with the Barstool Sportsbook app. 
The Future
With many sportsbook operators still in the game, each of them is looking for the next competitive edge. Sportsbook operators such as DraftKings are doing everything they can to widen their reach. Instead of the more outdated approach of partnering with a television station to get an ad running or to have a dedicated segment, DraftKings is partnering with media publishers such as Vox Media and WarnerMedia to produce in-house content. An investment of millions of dollars to expand on their paid media and brand content. While the strategy seems to be currently paying off (DraftKings doubled its bets in the first game of the NFL season compared to the first game of the previous season), only time will tell as to when this hot streak will start to cool off, and the next niche in the market will be found.