Top 10 Dota Players
Written by Phoebe
Published date · Jan. 11, 2022 | Last Updated · Dec. 14, 2022 | Read Time: 8 mins
Top 10 Dota Players
Dota 2 is a multiplayer online battle arena (MOBA) video game created and distributed by the developer Valve. Dota 2 originated in the modding community, initially with the prequel, Defence of the Ancients (Dota). Dota 2 is a strategic, free-to-play game and, when it comes to esports, is one of the most popular with some of the largest prize pools alongside MOBAs and FPS games. It hit a record-high peak concurrent player number of approximately 1.29 million gamers playing at the same time in 2016. Released in 2013, it has been a huge success and contributing factor in catapulting esports to where it is today.
Dota 2 is played in contests between two teams with the goal of protecting their base on the map. Each team has 5 players who all have individual characters called 'heroes', who help the team win the match. The goal is to destroy the enemy Ancient, which is located in the adversary's base. There are 119 different characters to pick from. The majority of professionals have played the game for at least 10 years and typically have tens of thousands of hours of gameplay under their belt. Teams and players aim to compete in the International, one of the most-watched esports tournaments in the world. Each year, the prize budget for The International events grows, with the prize pool for The International tournament in 2021 being $40 million.
So, who are the best Dota 2 players of all time as of 2022? We've prepared a list of the top 10 Dota 2 players based on their victories and how much money they have accumulated in their career in esports. Continue reading this article to find out more!
10. GH: Lebanon
Maroun "GH" Merhej is a professional Dota 2 player from Lebanon who currently represents Nigma Galaxy. GH became well-known for amassing over 9K MMR in the Dota 2 matchmaking league tables, becoming the highest MMR in Europe at one time. Although he is a support player in professional games, he is renowned for his solo mid-range skill in pubs. At DreamLeague Season 6, he joined Team Liquid as a stand-in for BuLba and went on to win the championship. The 26-year-old is now rated #10 in total earnings and #1 in overall earnings for players from Lebanon. When Team Liquid was selected for The International 2017, he became the first Lebanese player to participate ever. He is known for particular champions such as Io, Tusk, and Keeper of the Light and can be seen playing support roles on the map. GH has a total cumulative profit of $4,215,570.69 from 59 events that give cash prizes. The greatest sum for an individual tournament was $2,172,536.60 from The International 2017.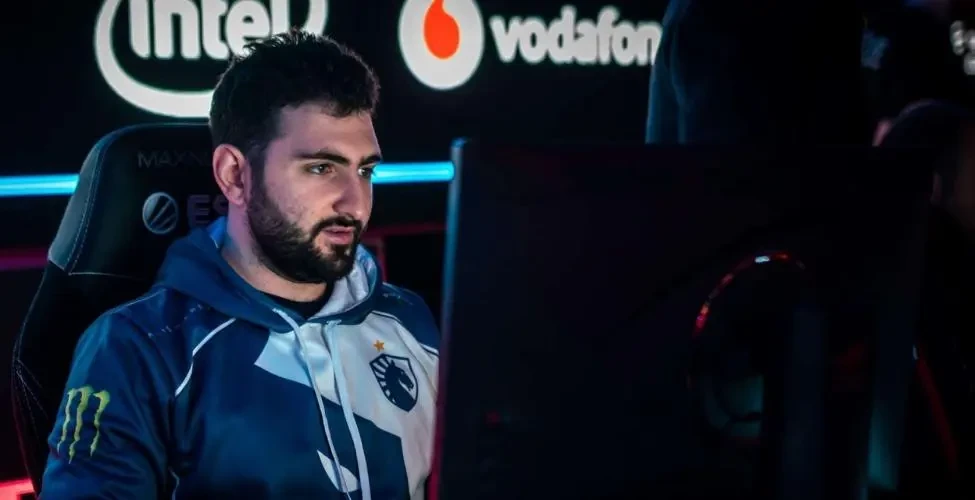 9. Matumbaman: Finland 
Lasse "Matumbaman" Urpalainen is a 26-year-old Finnish Dota 2 player. He quit Team Liquid's primary lineup in June 2019. Matumbaman had been a member of the team since its inception in 2015. That composition has been together for 892 days since 2017 and was the longest-running five-person team in Dota 2 history. They had a 68 percent aggregate winning average over their years together. However, Matumbaman eventually joined Team Secret in 2019 after taking a sabbatical. Matumbaman is now rated #9 in most overall winnings in the esport and #3 in top earnings for Finnish players. Matumbaman's greatest cash reward from a specific event was $2,172,536.60 from The International in 2017, and his total earnings are $4,509,649.04 f om a series of 81 individual competitions.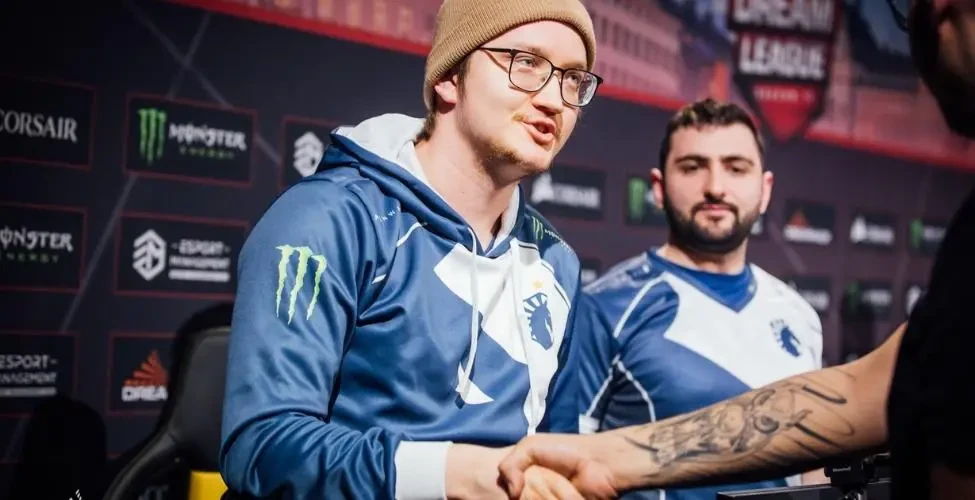 8. MinD_ContRoL: Bulgaria 
Ivan "MinD ContRoL" Ivanov is a Bulgarian Dota 2 player who currently represents Nigma Galaxy. MinD ContRoL's greatest prize money from a single event was $2,172,536.60 from The International 2017. His first-place result accounts for 47.22 percent of his total prize money. The 26-year-old Bulgarian Offlaner has now collected $4,601,276.16 in prize money from Dota tournaments. MinD ContRoL's play on Nature's Prophet during The International 2017 was one of the most memorable player hero achievements n Dota 2 history. He led his team through the elimination bracket finals and then continued to win all the way up to the grand finals, where he was a crucial element of Team Liquid's ultimate triumph. MinD ContRoL is well-known for his heroes, usually drafting and playing Dark Seer, Beast Master, Nature's Prophet.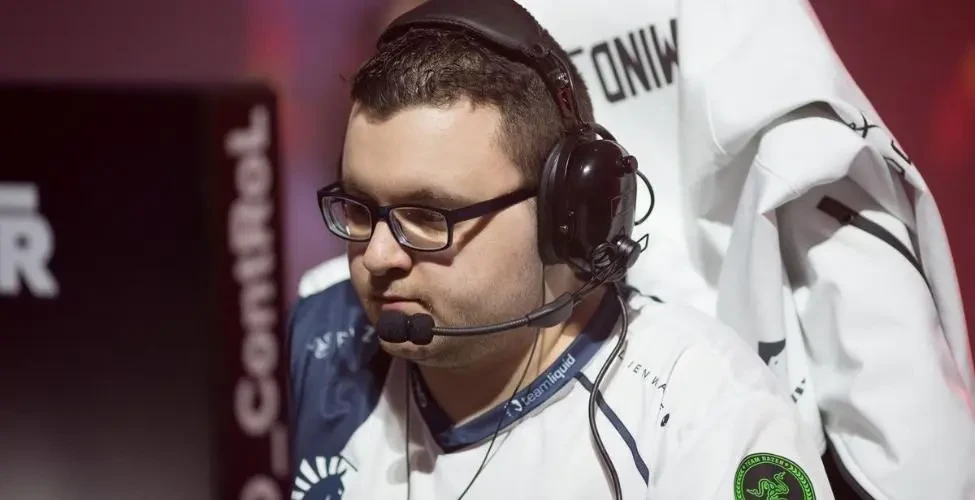 7. Miracle: Jordan   
Amer "Miracle-" Al-Barkawi is a Polish-Jordanian Dota 2 player currently playing with Nigma Galaxy. He was a member of Team OG until leaving in 2016. Miracle and the rest of the squad won The International 2017, which featured the highest prize pool of any esports competition, taking home approximately US$11 million in profits. He and the rest of Team Liquid resigned in 2019 to start their own company, Nigma. Miracle- is now rated seventh in highest overall revenue for Dota and first in highest profits for players from Jordan. He has accumulated around $4,820,201.68 in prize pool money. His roles are typically Solo Middle or Carry with heroes such as Invoker, Ember Spirit, and Terrorblade. His skill set has been proven time and time again. For example, at The International 2018 tournament, he had the highest overall assists per match (9.89) and the greatest average of kills per game (10.80), and in the DreamLeagues Major in 2016 had the highest amount of kills per game in the season (10.09)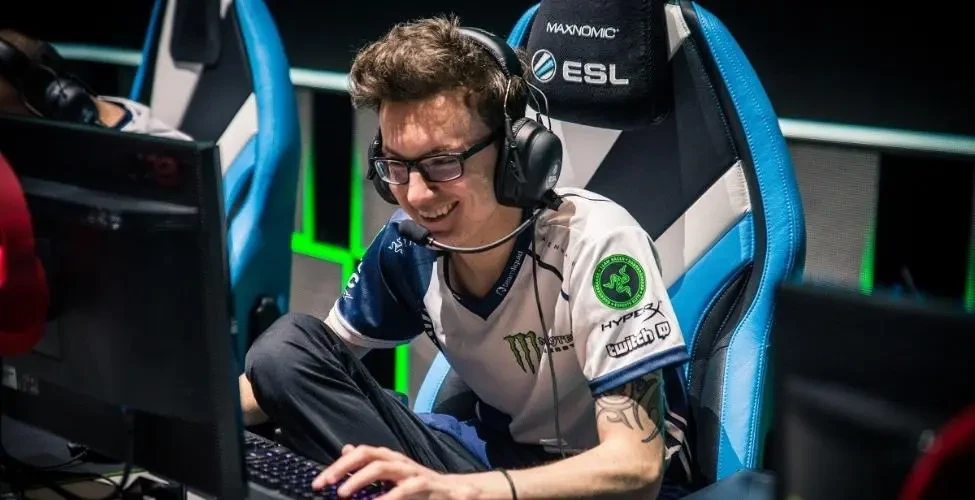 6. Topson: Finland  
Another member of team OG tops the list with Topias 'Topson' Miikka Taavitsainen, a 23-year-old Finnish competitive Dota 2 player. With the rest of the members of team OG, he won The International 2018 and The International 2019. Topson started playing Dota at 8 years old and eventually had matches in lower-level teams before his breakout in the professional esports world. In 2017, he made his debut with the Russian company SFT esports, which had opted to bring in a completely new and fresh team forwards in that season. Topson mostly played mid, with heroes such as Invoker, Pugna, and Monkey King. Topson reached the $100,000 prize pool mark in 2018 when he won $2,246,831.60 and claimed first place in The International 2018. His total winnings amount is reportedly $5,690,417.57. Achievements include The International 2018, where he had the greatest average death rate per match (7.28) of any primary player, and in 2019, he had the greatest average kills per round (9.43). Topson in 2021 stepped away from competitive esports to prioritize family time; however, he streams regularly on Twitch. 
5. KuroKy: Germany   
Kuro "KuroKy" Takhasomi is a 29-year-old German Dota 2 player who has previously competed in the tournament DotA: Allstars. Kuroky has been playing in competitive Dota 2 tournaments for over a decade. Kuroky is noted to have started playing video games due to his disabilities. He has now progressed through the ranks, becoming one of the best Dota players of all time. He typically plays support roles with heroes such as Visage, Rubik, and Io. KuroKy received $100,000 in total prize money in 2013, with a $126,472.80 cash award for finishing second at The International 2013. KuroKy has a huge fan following due to his great draft picks, oversight, and technique. He has an overall estimated income of total prize money earned is $5,217,264.15 from119 separate tournaments.KuroKy is the first pro player to surpass 1,000 victories, and as of March 23rd, 2018, he has the most varied heroes in professional matches. He has drawn for the second-most appearances at The International ever, alongside iceiceice and LaNm.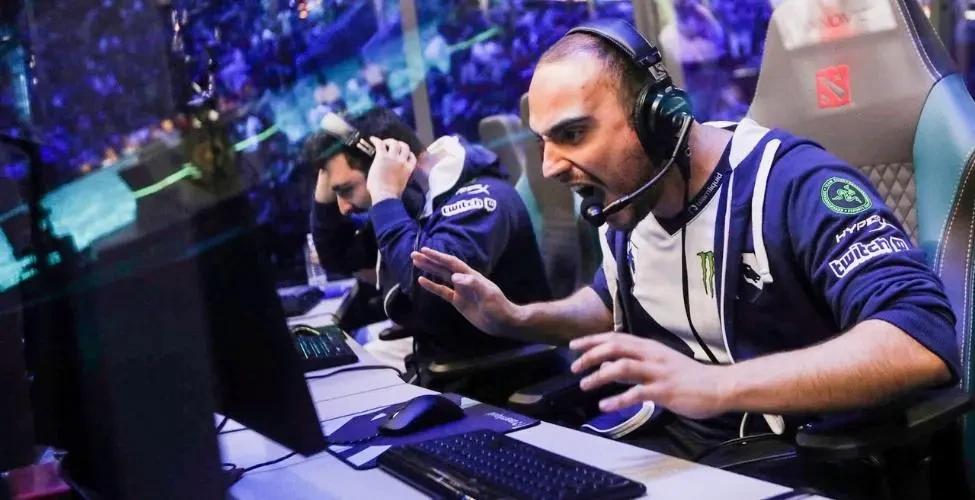 4. Ceb: France
The 29-year-old French Dota 2 player, Sébastien "Ceb" Debs, is fourth on our countdown. Ceb is, as of 2022, rated fourth in the greatest total earnings of all Dota players and first in the highest earnings for French players. For the bulk of his profession, Ceb's role was predominantly Offlaner with champions such as Axe, Magnus, and Enchantress. He is the first and only French player to win The International as of 2019. Furthermore, he became the first two-time The International winner in 2019, after winning two sequential tournaments. He accomplished this with the help of his colleagues N0tail, ana, Topson, and JerAx. in one of the greatest Dota teams of all time, Team OG. Ceb's biggest single event win was $3,124,036.20 at The International 2019. He came in 1st place, accounting for 54.11 percent of his total reward money with an overall amount of $5,773,909.40. In 2021 Ceb retired from the competitive scene to pursue a career in coaching.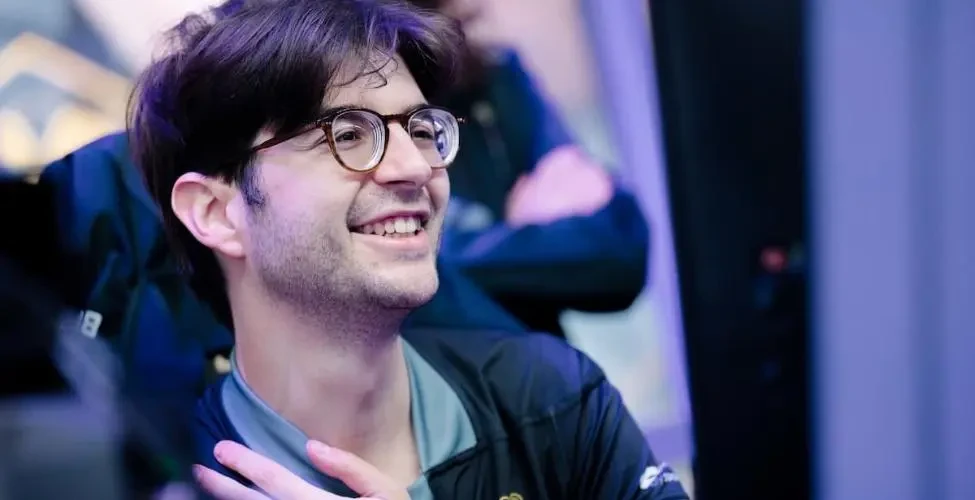 3.  Ana: Australia  
Anathan "ana" Pham is a 22-year-old Australian Dota 2 player. While originally playing Dota in Australia, Ana decided to relocate from Melbourne to Shanghai in 2015 to pursue his dream of becoming a competitive Dota player. He entered the CDEC in-house tournament and competed against highly skilled players, which subsequently jump-started his career.  At the EPICENTER Major 2019, he had the greatest average kills per game (10.90). Ana plays predominantly Carry, and Solo Middle, and his champions include Ember Spirit, Phantom Lancer, and Spectre. Before the age of 18, Ana had earned $604,739.58 in cash prizes from 15 events and now has a total of  $6,004,411.96. After an amazing career highlighted by several championships, he retired from his professional Dota 2 arena. The Australian stated that his choice was motivated by studying and pursuing opportunities outside of the game. He has now retired at 22, which is extremely impressive even for an esports player and deserves ample recognition, so, unsurprisingly, Ana has come number 3 on our list.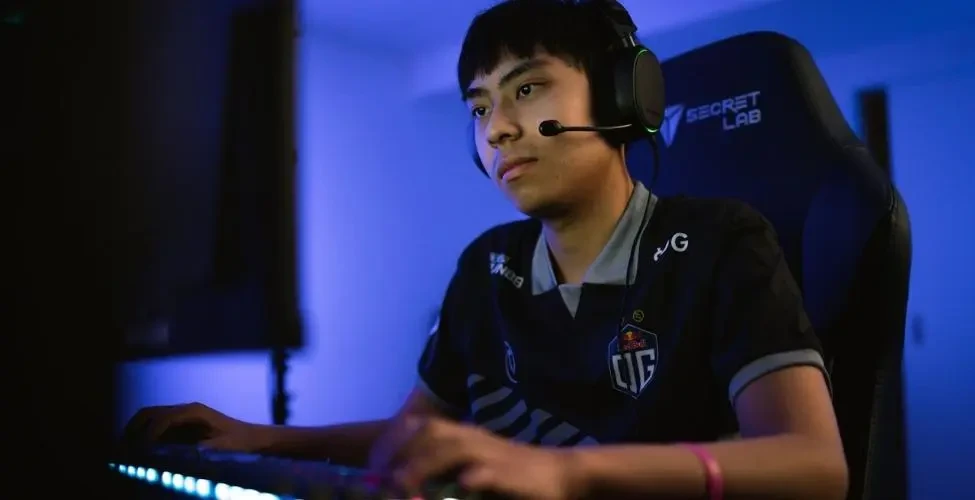 2. JerAx: Finland
Jesse "JerAx" Vainikka is a 29 professional Dota 2 player from Finland. He is well remembered for his career with OG, where he was the first two-time winner in The International, 2019. In January 2020, he announced his retirement from competitive Dota 2. However, he returned to the esports industry in 2021, when he joined Evil Geniuses. He has played with some of the best esports teams of all time. His signature heroes are typically Tusk, Rubik, and Earth Spirit, and he often plays a support role on the map. JerAx was the first player to reach four successive Major finals, with Team Liquid in the Shanghai and Manila Majors and also with team OG at the Boston and Kiev Majors. He has also won a total of $6,470,000.02 in prize pool winnings. JerAx had played in 65 competitions providing cash prizes, with the greatest sum being $3,124,036.20 from The International in 2019. He came 1st place, resulting in nearly half of his total prize money won.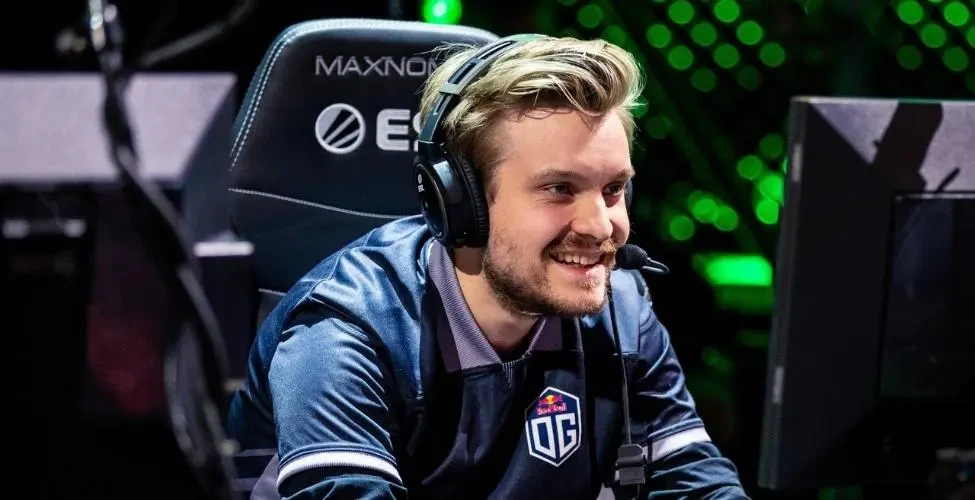 1. N0tail: Denmark 
Developing a list for ranking the top ten Dota 2 players can often be subjective, but for many, one player consistently resides at the top regarding the top 10 Dota 2 players. Johan (N0tail) Sundstein is a competitive Dota 2 player for OG from Denmark. He has participated in four editions of The International as a member of OG, winning in 2018 and 2019. At the age of 28, N0tail has earned four Major titles and is, as of 2022, now the highest-earning player in the world, as well as the highest-earning player from his home country, Denmark. N0tail has accumulated an impressive $7,172,191.58 in prize pool wins. The International 2019 was the event where N0tail earned the largest amount of money from a tournament ($3,124,036.20). He took first place, accounting for 43.49 percent of his total reward money. He has won the championship in 26 tournaments and is the runner-up in 19. His signature heroes consist of Naga, Meepo, Io, and Chen, and he has a huge fan following. He is now retired but still recognized as one of the best players to ever compete in Dota 2.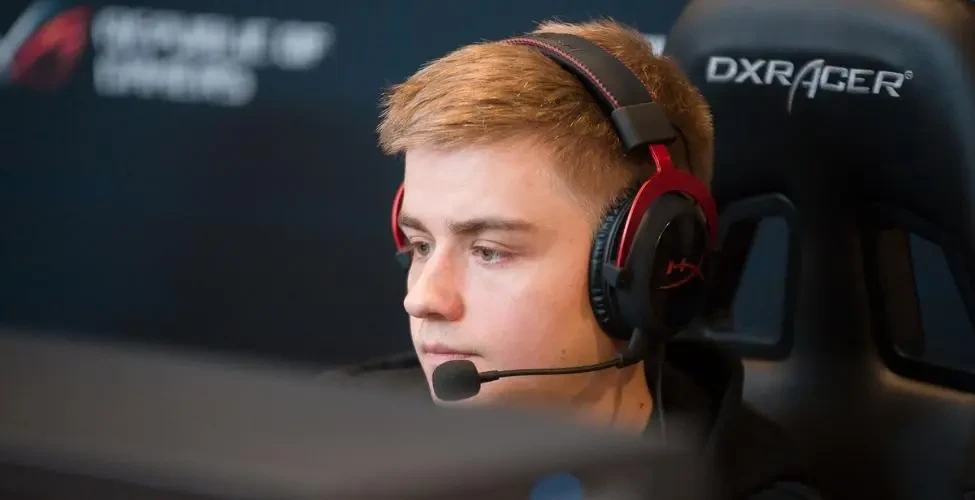 Do you agree with our list or think we have missed someone? Who would you pick as your top 10 Dota 2 Players? 
Let us know by tweeting us @CasinoRange