Trending Tech: Crypto Casinos
Written by Phoebe
Published date · March 22, 2023 |
Last Updated · April 11, 2023 | Read Time: 6 mins
One of the most exciting tech trends to take the casino industry by storm in recent years has been the emergence of crypto casinos.
We take a look at the pros and cons of crypto casinos and what technology is being used.
Additionally, it is important to always use a reputable casino, any of the casinos on our site are safe to play at!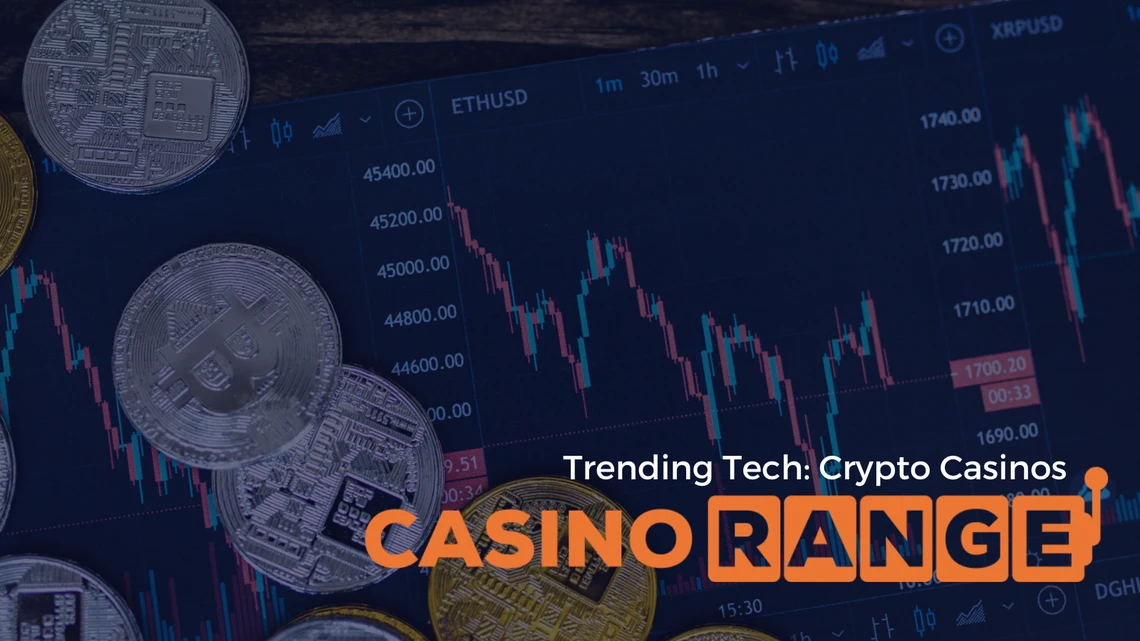 These sites utilize blockchain technology and cryptocurrencies to give you a better gaming experience, offering fairer games and faster payments. As technology has advanced, crypto casinos have become better than ever, attracting players from all over the world.
A crypto casino is essentially any type of online casino which offers gambling games while also accepting cryptocurrencies. You can sign up and play your favorite games, just like at a regular online casino. The main difference is that you can make deposits and withdrawals using cryptocurrencies. This offers the added benefits of greater security and faster transactions.
In addition to better security and faster payments, many crypto casinos offer games that are made using blockchain technology. These games are fun to play while also being provably fair, as you can easily look up all transactions on the blockchain. As a result, it's easy to see why so many people are now signing up to play at crypto casinos.
In general, iGaming has become more popular in the wake of the global pandemic, with many traditional casinos shutting down during that time. Technology has also improved to ensure you can enjoy a better quality experience when playing online, and crypto casinos are now becoming more widespread than ever.
What Are Cryptocurrencies?
A cryptocurrency is a form of digital currency that is used to facilitate fast and secure online transactions.
The first ever cryptocurrency, known as Bitcoin, was first launched in 2009. It was created as a peer-to-peer, decentralized payment network, intending to give people full control over their finances. Over the years, lots of industries, including the iGaming industry, have made use of cryptocurrency and the technology it's based on.
Since Bitcoin first launched, many different cryptocurrencies have been created, many of which aim to fulfill different purposes. However, while there are many different types of crypto, they all use blockchain technology to record transactions. A blockchain is a way of storing data, with each block used to store information on a financial transaction.
What Sets Blockchain Technology Apart?
What sets a blockchain apart from a traditional database is that it's decentralized, and the data it stores cannot be changed.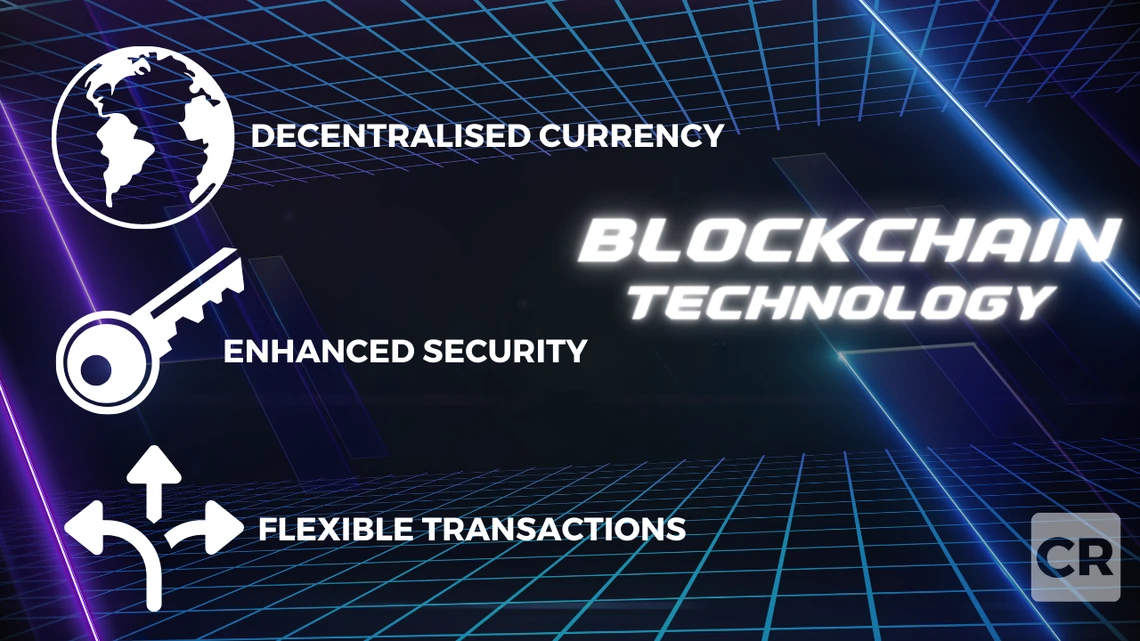 This makes it ideal for financial records where a high degree of trust is required, and it allows cryptocurrencies to operate outside the control of banks and other organizations while still offering safety.
What is the Advantage of This?
The main advantage of a decentralized currency such as Bitcoin is that you have full control over your funds. Your cryptocurrency isn't held in a bank but instead in a wallet address on the network. Not only that but removing banks and other middlemen means that transactions and faster while also allowing you to send money to an online casino or anywhere in the world without paying large fees.
What Do Crypto Casinos Look Like?
Cryptocurrencies have become hugely popular since the launch of Bitcoin, with many users seeing their potential to change the future of finance.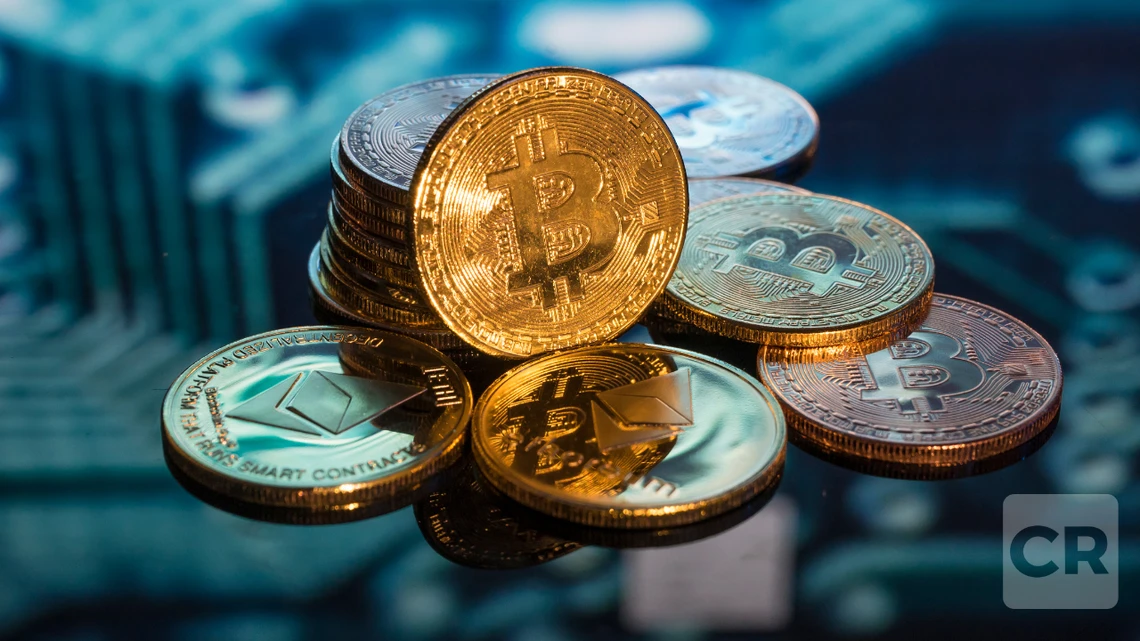 Outside of finance, cryptocurrencies have also been utilized for other purposes. One of the main ways they're now being used is in the online gambling industry, with many crypto casinos launching in recent years.
Crypto casinos look and work just like regular online casinos. They offer lots of different games, including slots and table games like blackjack, roulette, and poker. However, while a traditional online casino will typically only accept standard payments, crypto casinos let you make deposits and withdrawals using a range of different cryptocurrencies.
Most crypto casinos have also utilized blockchain technology outside of just providing faster transactions. There are now a lot of casino games you can play which are built on the blockchain, meaning all game data, including wins and losses, is recorded, and you can view it at any time. This helps make casino games more transparent and lets you know you can trust a game will be fair when you play.
Quick Tip: All crypto casinos are currently online, as land-based casinos haven't embraced the concept of cryptocurrencies yet. As a result, you'll need to find a good online casino if you want to start gambling with your favorite cryptocurrencies.
Pros and Cons of a Crypto Casino
Pros
Fast payments – You can use crypto to send instant deposits and make lightning-fast withdrawals to and from your casino account.
Better security – Using crypto to play online is a secure experience, as you don't need to provide your banking details.
Greater privacy – You can gamble without worrying about your personal information being revealed, as many online crypto casinos are anonymous.
Bigger bonuses – Most crypto casinos offer big bonuses to players, including matched deposit offers that can be worth several Bitcoin.
Probably fair games – You can find games built on the blockchain at a lot of crypto casinos, where it's easy to verify that a game is fair to play.
Cons
Lack of regulation – Crypto casinos are currently unregulated in the US, which might make some nervous about playing.
Volatility – Crypto prices can be highly volatile, with big increases and decreases in a short period of time which can affect the value of your payout.
Fees – While crypto payments are usually cheaper than alternative options, fees can sometimes be unpredictable, especially when the network is congested.
Are Crypto Casinos Legal in the US?
Crypto casinos are still very new, relatively speaking, with the first sites established in 2013.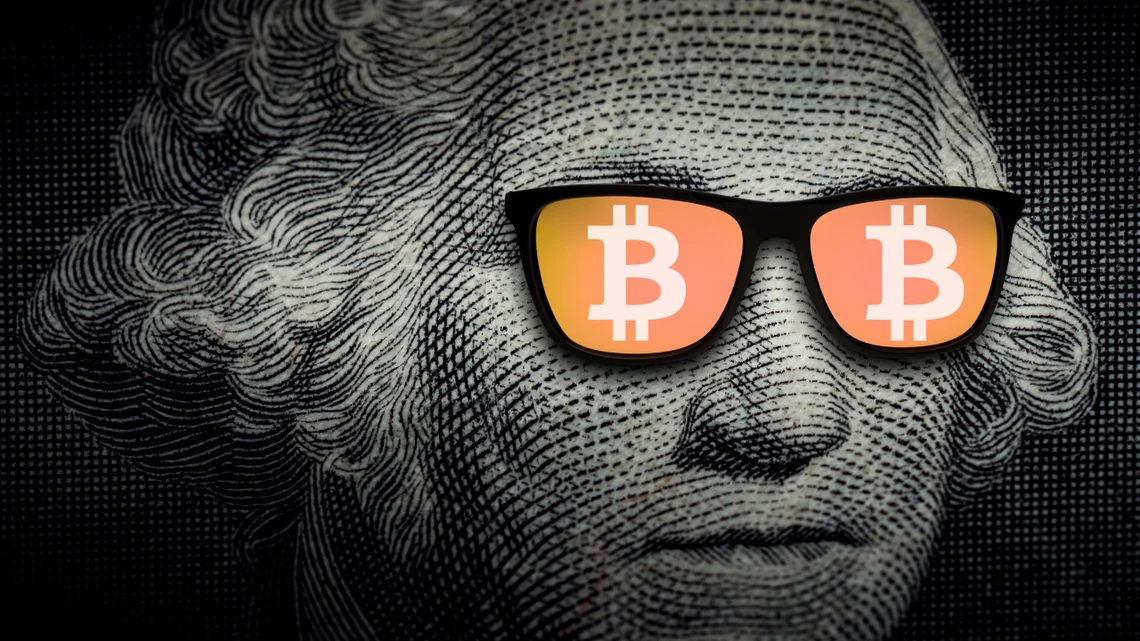 As such, regulation hasn't caught up yet, and crypto casinos are still unregulated in many parts of the world, including the US.
In the future, we might expect to see a better-regulated crypto gambling market, but it could still be many years down the line.
Are Crypto Casinos Safe?
While the lack of US regulation might put some people off, there are a lot of safe crypto casinos out there which are dedicated to providing a fair and fun experience for their players. In addition, many crypto-gambling sites are still licensed, which means you can enjoy this technology without worrying about being treated unfairly.
Because of a lack of regulation, it does mean you have to be more selective about which crypto casinos you choose to join. Before signing up to a site, make sure that it's safe and trustworthy. You and check the license to see if it has one and where it's from, and it's also possible to verify the reputation of casino platforms.
Quick Tip: One of the best ways to check out the safety of a casino is by reading online reviews. You can find out what kind of games and bonuses a casino offers by reading a review, but you'll also be able to learn about its license and reputation and whether or not it offers fair games and terms.
Some of our recommended casinos include 888casino, Borgata Casino, and Party Casino, all of which are licensed and have a great reputation for treating customers fairly. Other ways you can spot a trustworthy casino include looking at the payments and whether there are fees for deposits and withdrawals, as well as reading player opinions on social media.
The Future of Crypto Casinos
As the iGaming industry looks to expand and grow, it's possible that a lot of the more traditional gambling operators will adopt cryptocurrencies, especially in the face of competition from crypto casinos.
Better regulations could help make crypto payments more viable for a greater number of casino operators and improve the player experience as a result.
Technology is moving at a rapid pace, and many new cryptocurrencies are developed and launched every year. The uses for blockchain technology are also growing, and who knows how this could affect the iGaming industry in the future. New blockchain games, as well as faster payments and fairer gambling, can all help make casinos more popular than ever.
Currently, crypto casinos are on the fringe of the casino world. However, regular online casino gaming was in a similar position not that long ago.