Trending Tech: How Slots have Improved with Technology
Published Date · April 6, 2023
· Last Updated · April 6, 2023
·
Read Time · 5 mins
The face of online casinos has changed dramatically over the past few years. Perhaps the reason the gaming experience has undergone a huge overhaul, is that players demand more from the casinos they play at, and that concerns everything from the user experience to the games they play.
We take a look at how slots have consistently improved with technology through the years
What can we expect from online slot games in the future?
Additionally, it is important to always use a reputable casino; any of the casinos on our site are safe to play at!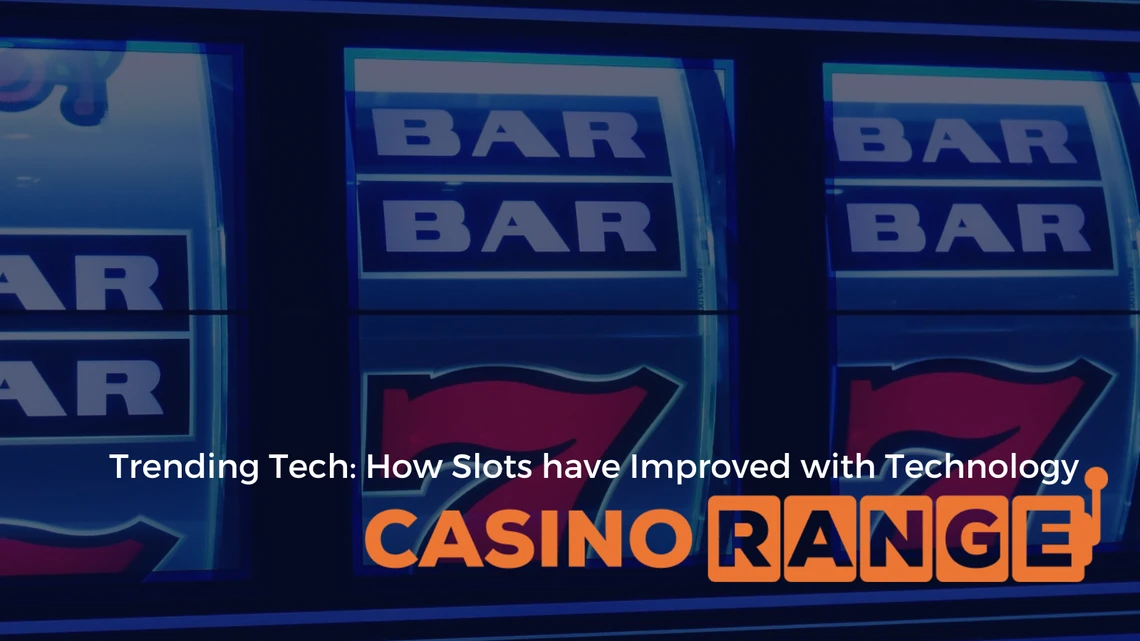 Online Slots and Technology
Slots, in particular, have been a driving force behind gambling sites replacing traditional casino, and they have become the centerpiece in terms of the types of graphics they utilize. Compared to the early days, slot developers have worked tirelessly to improve gameplay functions and make things as seamless as possible for the player.
But what should you look for in a slot title as a player? In this guide, we will delve into the world of online casino gaming, highlight AI (artificial intelligence) and VR casinos, and wrap up with a look at what the future holds for online slots.
AI & Augmented Reality
As mentioned, slot developers in the US are always looking for new ways to push the boundaries and engage players with the quality of slot titles available. One such method has been the rise of AI. In many ways, AI has become a casino buzzword, and while it might seem relatively untapped, you can have your slot experience tailored to your exacting demands.
AI has overtaken some of the key human functions that are underpinned at a traditional casino, and you can see it in the way it has been used for marketing, voice, and facial recognition. It can be used to make more accurate predictions, and it is about customizing player experiences. With AI, there are a few tricks with slots. It is inherently sophisticated as you can steer yourself towards games with bigger return to player percentages (RTPs), so you can secure bigger wins in the long term.
Similarly, augmented reality (AR) has been used by gambling sites to supplement the gaming experience. AR adds plenty of possibilities and streamlines games to make them as immersive as possible for players. It is about personalizing the playing experience, and in the future, AR will be the way forward as players will be able to pop into a virtual casino and challenge their friends who may live 300 miles away.
Enhanced Graphics
Although you may like to stick to the classics, the newest slot titles will be complete with amazing graphics.
This is the case for some of our most popular slot titles that have hit the market, such as Blazing Touch and Gods of Rock, which are vibrant in terms of gameplay and visual appearance. Even other traditional Megaways slots like Monopoly deliver in terms of bringing iconic symbols on the board to life.
While the newer slot titles are more likely to attract your attention at an online casino. They will have more of an animated feel about them; the most notorious slots will be packed with plenty of bonus features and rounds to sustain your interest throughout the game. Also, they will be among the best payout titles, and it will keep players coming back for more.
VR Technology
VR technology has been at the vanguard of the online casino gaming revolution, and with slots, for example, it has proved to be a transformative experience.
Although VR is deeply entrenched in traditional video gaming, we are likely to see the convergence of VR casinos and games in the months and years to come. The technology is highly immersive, and it replicates the feel of playing a slot at a traditional brick-and-mortar-style casino, and you will have a rather snazzy headset to play with.
There are endless possibilities with VR, and the technology promises so much. To a certain extent, we are only at the beginning of the VR wave, and VR casinos will have to recalibrate to compel you to stay at home to play slots rather than visit a traditional retail casino. The software is only just the start of it, but as developers gain a more innate understanding of VR, then casinos and VR games will be able to co-exist successfully.
Pros and Cons of VR Slots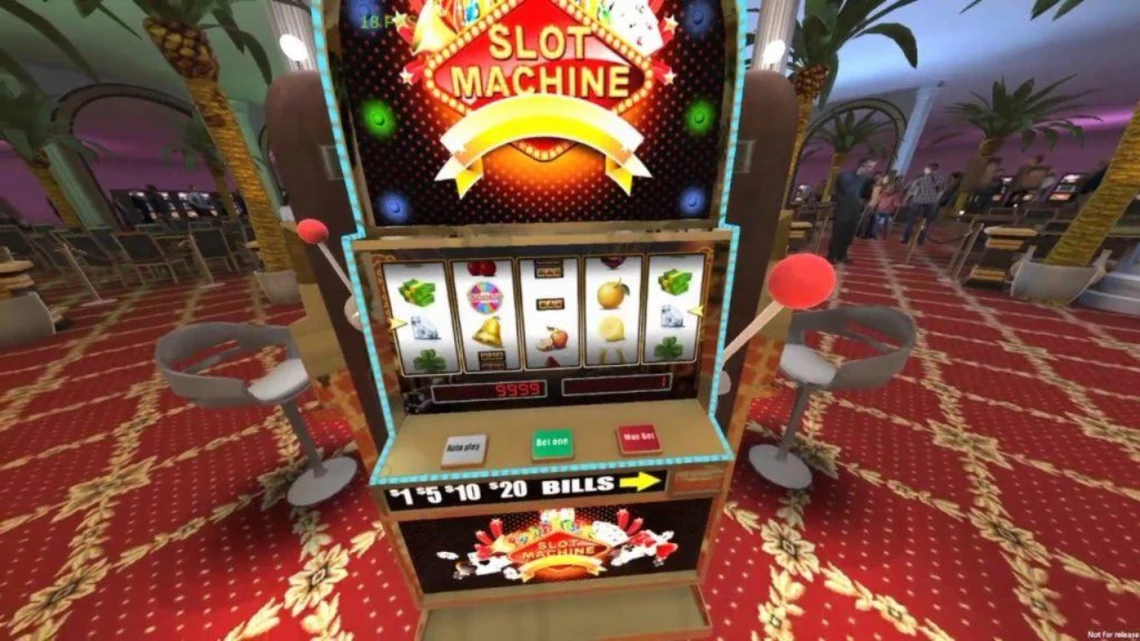 VR Slot Pros
Strong levels of sociability - Since the pandemic, VR has made it possible for players to enjoy all the trappings of a real-life casino and even have a drink at a bar.
More games on the way - As developers understand the impact of VR, you can expect more VR-focused games to be added to a casino's catalog or roster.
Impact not fully realized - Once VR games reach their full potential, they will become like a digital currency and the norm for players.
More accessible - You just need a virtual headset that can be plugged into your computer or laptop.
VR Slot Cons
Job losses- With new technology designed to eliminate human error, this could lead to job cuts at casinos.
Betting amounts increase - VR games encourage players to spend more, and players can lose more at casinos.
Uncomfortable headsets - Some players can have feelings of nausea and tiredness if they play for a long time.
Can be expensive - While it is accessible, the high costs might be off-putting.
The Future of Online Slots
Although the doomsayers may be worried about a dystopian future for casinos, it can be pointed out that groundbreaking technological developments such as VR and AI give casinos more resources, and makes them better placed to tailor their services to the needs of their players.
With slots, new innovations such as AI, it is hoped, will provide a much safer and more secure experience for players. This will lead to increased mobile engagement as games and gameplay, in general, will remain regulated and fair.
We are only at the beginning of the AI and VR trend for slots, but it is hoped that slots will become a more attractive proposition than other traditional table games, such as blackjack and poker. We should expect to see other benefits from playing slots that are heavily influenced by AI and VR, such as a more immersive experience. Rather than reject it, casinos should fully embrace it.