Which Sportsbooks Have the Fastest Withdrawals in the US?
Written by Phoebe
Published date · April 7, 2022 | Last Updated · Jan. 20, 2023 | Read Time: 4 mins
The US has experienced a significant rise in sports betting in recent years. According to a Morning Consult report, in 2021, the market for legal sports skyrocketed. It doubled in size as U.S citizens bet more than $52.7 billion all year round. Sportsbooks rose in popularity in 2021 mainly because legal wagering was established in 11 US states. In addition, top sportsbooks such as DraftKings and FanDuel also invested more than $1 billion into their advertising and marketing efforts. Online sportsbooks have made it easier for players to place wagers on sports like basketball, football, soccer, baseball, etc. Thanks to online platforms, location also is not an obstacle anymore. With thousands, if not millions, of players dabbling in sports betting, hassle-free deposit methods and fast withdrawals are now considered a must. So naturally, withdrawing money from your sportsbook account should be simple. Luckily, players now have plenty of options for fast deposits and withdrawals. In this guide, we feature the best sportsbooks offering the quickest payouts.
What You Should Do Before Withdrawing Funds?
Before you can withdraw your funds, you will have to verify your given information. This process takes place after the user offers their information, claims a bonus promo, and signs up. All reputable online casinos and sportsbooks have an area where you upload private documents. The casino will ask for the following information: 
Your passport, ID card, or driver's license. 
A selfie (for transparency).
Your proof of address, i.e., a utility bill with your name and address.
You may also have to go through another verification process when you request a withdrawal for the first time. Although rare, you might have to repeat this if you change your withdrawal method.
Why Do Some Withdrawal Transactions Get Blocked or Take So Long?
You can expect two waiting times whenever you request a withdrawal from your sportsbook. The first involves the approval process, where the platform checks whether you are eligible for the withdrawal or not. In addition, it checks whether your account has any unfulfilled wagering requirements. Secondly, the platform will also check your account for money laundering attempts and other suspicious behavior. Once the sportsbook team approves your withdrawal request, you must wait for the funds to arrive in your account. Sportsbooks may also block payouts if you request a payout to your bank account. Note that some banks do not allow payments from betting websites and/or require extra verification. Sometimes, withdrawals take longer during big events (events with the highest annual betting volume). In rarer cases, withdrawals also get delayed if your sportsbook receives more bets than it was anticipating.
What Happens If You Do Not Receive Your Money?
In case such a problem occurs, consider getting in touch with the betting website. The customer care department should always be available to assist you with your issue. Do not hold back when asking your sportsbook's customer care department where your payout is and how long it will take. Provided you have chosen a reputable platform; their customer service agents should be able to answer this question for you.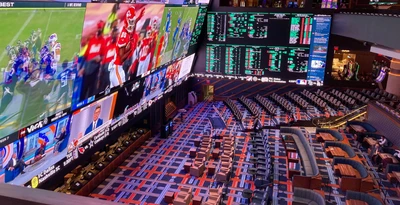 DraftKings Sportsbook
Most seasoned bettors consider DraftKings the most convenient betting website in terms of withdrawals. DraftKings offers impressively smooth and hassle-free payouts. The withdrawal time usually depends on the payout option selected. While PlayPlus and PayPal are fairly speedy, cash from the casino cage is the platform's fastest option. ACH transfers normally take five days, and mailed checks take nearly two weeks to complete processing. 
Caesars Sportsbook
Caesars Sportsbook is also quite versatile and offers a remarkable variety of payment options for bettors. The sportsbook usually tells customers that it can take as long as 72 hours to approve withdrawal requests. However, it can also take less than 24 hours. Digital wallets like PayPal and Neteller are the quickest withdrawal options, but live cashouts at the casino cage are instant.
Betway Sportsbook
With numerous betting options, the withdrawal times Betway offers are known to be among the speediest in the industry. All payout processes get approved within 6 hours, and the average withdrawal times are between 24 to 48 hours. More specifically, digital wallet payments take 2 to 24 hours, while debit cards and bank transfers take 2-3 business days. Anyone seeking the platform's fastest withdrawal methods can use Neteller, Skrill, or PayPal. These payment methods usually take 24 hours to complete.
FanDuel Sportsbook
FanDuel Sportsbook, like our other entries, also approves payout requests fairly quickly. Other than that, the withdrawal speed depends on the payment method a bettor chooses. PlayPlus and PayPal payments usually take up to 48 hours following approval. Online banking payouts take 3 to 5 days to complete processing. Paper checks take 7 to 10 days. PlayPlus is the fastest option and takes 24 hours to complete processing.
BetMGM Sportsbook
BetMGM Sportsbook has been serving players since 2018, making it one of the most trusted sportsbooks in the U.S. The platform states that its payout requests normally go through a review phase lasting three to five days. However, it is generally a lot quicker with its withdrawals than that. The payout speeds, once again, also depend on the chosen payment method. The payment methods include e-check, PlayPlus, PayPal, Skrill, mailed check, and wire transfer. PlayPlus is the fastest method out of them all.
Unibet Sportsbook
Last but not least, Unibet Sportsbook is a well-known European sportsbook that has gained popularity in the US since 2018. While, according to the platform, withdrawals can take up to 72 hours for processing and approval, they are often a lot faster. Operators usually give customers a maximum processing time just in case issues are experienced. The fastest withdrawal method at Unibet is PayPal.
Final Thoughts 
Severe competition among sportsbooks has forced them to up the ante with their payment services – a plus for players. However, choosing a reputable sportsbook is still crucial, such as the ones we mentioned in our article. These sportsbooks have been around for a long time and strive to offer avid bettors the best possible gambling opportunities. After all, why would you want to wait for your winnings in this day and age?