MaximBet Is First Sportsbook To Sign MLB Player In Deal With Blackmon
Written by Ian
Published date · April 28, 2022 | Last Updated · Dec. 14, 2022 | Read Time: 4 mins
One of the more eye-opening additions to the latest collective bargaining agreement between the MLB and the Major League Baseball Players Association allows active players to sign deals to partner with sports betting operators in the United States. Many believed that the stars of the game would be the first to land a deal with a sportsbook. Names such as Mike Trout, Shohei Ohtani, and Bryce Harper had the best odds of landing a deal first. However, the first deal between a baseball player and a sportsbook was not a big name for either the player or the sportsbook. This deal was between Charlie Blackmon, outfielder for the Colorado Rockies, and MaximBet.  
With this partnership, Blackmon became the first active athlete ambassador for the major 4 professional sports leagues in the United States for MaximBet. Blackmon believes that after learning more about MaximBet, that the partnership made sense for both sides. MaximBet, which is owned by Carousel Group, has done great things with the people in the Colorado community and is bringing unique, one-of-a-kind experiences to the Rockies fans. The exact details of the partnership were not provided. While the deal between Blackmon and MaximBet is the first of its kind for an active MLB player, it's not the first time a deal has been made between a professional athlete and a sportsbook operator. The first deal was between BetMGM and Edmonton Oilers forward Connor McDavid, just in March of 2022. Just this month, Jae Crowder, forward of the Phoenix Suns, struck a deal with Gila River Resorts and Casinos located in Arizona. 
Blackmon was drafted in the 2008 MLB Draft by the Colorado Rockies in the second round. After getting called up to the big leagues in 2011, Blackmon became a full-time player in 2014, where he was nominated as an All-Star. In 2016, he won his first Silver Slugger award (awarded to the best hitter at each position in the American and National League) and finished 26th in NL MVP voting. 2017 was Blackmon's best season of his career, being named an All-Star, winning his second Silver Slugger award, finishing 5th in MVP voting, and winning the batting crown with a .331 average. To date, he is a 2 time Silver Slugger and a 4-time All-Star. While it's a given that MaximBet Sportsbook is live in Colorado as of last September, it has plans to go live in the Midwest with the likes of Indiana and Iowa. MaximBet is also live in Ohio, Pennsylvania, New Jersey, and Ontario in Canada. Daniel Graetzer, CEO of MaximBet, called Blackmon one of the most well-loved Rockies players of all time. He believes that Blackmon will be a large part of the MaximBet brand growing in Colorado and across the United States.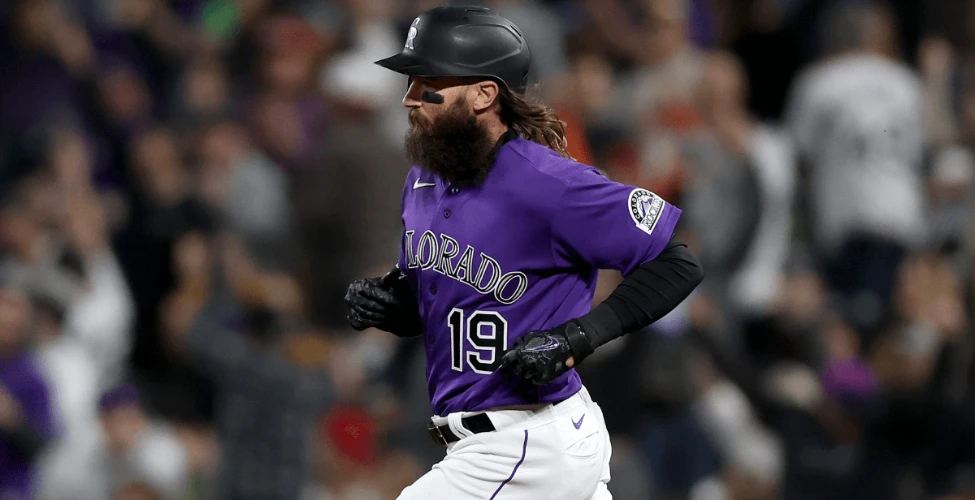 Gambling On Baseball
The history of Major League Baseball and sportsbook partnerships is fairly brief. The Detroit Tigers were the first team to sign a partnership deal with a legal sportsbook operator in America when they made a deal with PointsBet in September of 2021. For the start of this season, the Arizona Diamondbacks and Caesars Sportsbook partnered together to put in a physical sportsbook in their ballpark. The Washington Nationals and BetMGM partnered to have a sportsbook and grill in their stadium as well. Just this year, Caesars Entertainment partnered with the New York Mets to become the official betting sports partner of the team. While other teams have the physical sport book in their stadium, the Mets deal with Caesars goes above and beyond that by allowing Caesars to have access to Mets trademarks and logos to use on all media and advertising. One of the major talking points during the MLB and MLBPA negotiations before and during the lockout included different ways in which players can profit from their names. It must always be remembered that the MLB has rules in place regarding betting on baseball. According to MLB Rule, 21 (d):
(1) any player, umpire, or club or league official, or employee caught betting on baseball will face a suspension of one year from the league. 
AND
(2) Any player, umpire, or Club or League official or employee, who shall bet any sum whatsoever upon any baseball game in connection with which the bettor has a duty to perform, shall be declared permanently ineligible.
To put it simply, if a player, umpire, or other MLB employee bets on any baseball game, they're suspended for a year. If a player, umpire, or other MLB employee bets on a game that they have any connection with (playing in the game), they're suspended for life. Additionally, in the state of Colorado, professional athletes that live in the state are not allowed to make any sports wagers regardless if the sportsbook is in person or online.  Based on the rules and regulations of the Colorado Division of Gaming, MaximBet is able to provide player and team props on the Colorado Rockies as long as the prop bets aren't near any marketing specifically related to Blackmon. Blackmon has restrictions as well. While he can promote things for MaximBet like signups, loyalty programs, app downloads, and sports betting in general, he is not allowed to advertise baseball-specific promotions.