Can I Talk to a Live Dealer?
Written by Phoebe
Published date · Aug. 1, 2019 | Last Updated · July 4, 2022 | Read Time: 2 mins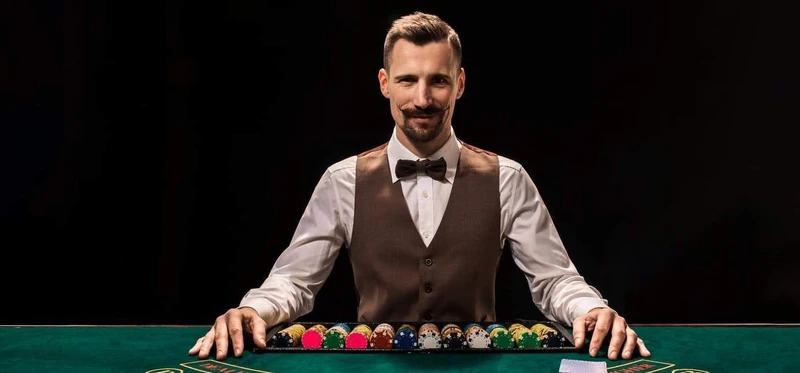 Can I Talk to a Live Dealer?
Playing casino games at a brick and mortar casino is much more interactive and sociable than playing online. When you're at a casino, you can talk to and play with other people; you can also chat with the dealers. When playing online, you don't get this same level of interaction. However, there is one type of online casino game that offers more interaction and that's live dealer games. This is because these games encourage communication between players and the dealer themselves.
Talking to the Dealer
Live online casino games have a text-based messaging system that lets you communicate with the dealer who's overseeing the game. This feature either appears in the game's playing interface, or as a separate pop-up window. To speak with the dealer, you simply type in your message. The dealer can't actually see you, but they can read your messages and will reply to messages verbally. If another player messages a dealer, you might not see their message but you'll hear the dealer's reply. Some games actively encourage communication between the dealer and the players.

Why Talk With the Dealer?
Many players take advantage of live casino chat features because they want games to be more sociable and fun. They don't just want to stare at a screen and hope for a win; they want to engage with others and create a more exciting and enjoyable gaming atmosphere. Even just talking with the dealer and no other players can make the online gaming experience more sociable. Dealers are there to keep the game running and make sure all players have a great time. If they can make the gaming experience more enjoyable by chatting with the players, they will.
Most live dealer casino games will let you chat with the dealer. Doing so can make the game much more sociable than playing without talking to anyone. The next time you're playing one of these games, whether it's live dealer blackjack, live dealer roulette or something else, chat with the dealer and make your gaming experience a lot more fun.