Can You Cheat at Online Blackjack?
Written by Phoebe
Published date · July 21, 2022 | Last Updated · June 9, 2023 | Read Time: 4 mins
Blackjack Cheating Has Been Around for Years
Blackjack is famous for stories of card sharks and mathematicians who have successfully beaten the system. It is also one of the most highly targeted casino games when it comes to cheating. One of the most famous cheats of all is card counting. This has been used in brick-and-mortar casinos for years and years. The system, although not strictly cheating, led to the infamous story of the MIT team that took casinos for millions. However, card counting is not the only trick in the book blackjack players have attempted. Below, we'll look at some of the blackjack cheat tactics used or attempted at land-based casinos and online casinos.
How Have People Cheated at Blackjack?
Blackjack Bonus Cheats
There are an increasing number of online casino bonuses that allow bonus money bets on blackjack tables. Some players try to take full advantage of these bonus offers by claiming them multiple times via different accounts. This then gives the player a higher chance of converting the bonus into real money. Now a strict bonus T&C is that players can claim the bonus one time per household, IP address, telephone number, device, payment method and/or family name. Therefore, signing up and claiming the same bonus multiple times is cheating. If a casino sports or suspects a linked account, it will suspend all associated activity.
Hack the Providers Server
Software Used to Read the Dealer's Hole Cards
Another method to cheat was thanks to a piece of software that could reveal the dealer's cards. Online casinos quickly put a stop to this, but it continued in online poker rooms. Players using the software are able to reveal their opponents' face-down cards. You can imagine how useful this is in both online poker and blackjack. The most notorious incident recorded was that of the Ultimate Bet poker site. In the end, the site had to shut down entirely.
Cheating the System
Card Counting
Card counters often work in a team. The idea is to stay focused and count every face-up card that hits the blackjack table. The card counter will give cards 2-6 a value of '1', 7-9 a value of '0' and 10-A a value of -1. Using this system, the player can determine how many 10 to Ace cards remain in the shoe. This means there is a high chance of the player receiving a high-value hand and the dealer going bust. At this point, the player will increase his/her bet size.
There is one major flaw in this system. It relies on the dealer never shuffling the card deck(s). And with casinos aware of card counters, dealers now shuffle the cards regularly. Today card counters look for live dealer blackjack tables on which the dealer rarely shuffles. This also means online blackjack games are impossible to card count because RNGs by design, use a 'constant shuffle mode'.
Random Number Generator (RNG) Hacks
An RNG is a complex algorithm producing computer-generated results that resemble, as closely as possible, a live game of blackjack. When online gambling was in its early conception, hackers were able to successfully infiltrate these RNGs. There are a few past incidents of RNG hacks in online poker rooms. Because RNGs were quite basic back in the day, players were able to hack into the code and read which cards were coming next.
Today, both IT security and the design of RNG algorithms for all online casino games are far more sophisticated. With modern tech and code, they are virtually Impenetrable. On top of this, RNGs went through a dramatic redesign and now use a constant shuffle system. This will not only disappoint hackers, but also online blackjack players looking to use card counting as a cheat.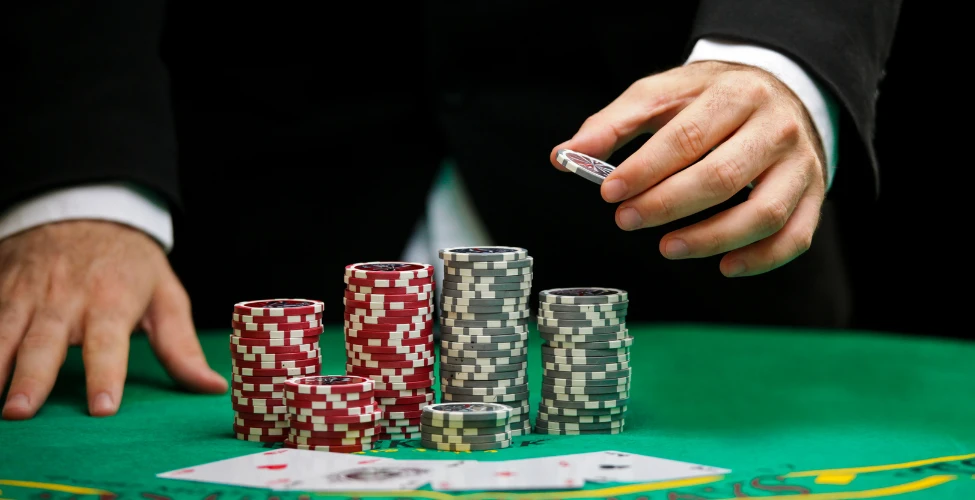 Colluding with the Dealer & Dealer Tricks
On live online blackjack and land-based casino tables, skilled dealers always have the option to cheat. And one of the most famous cheats is the dealer buddy system. This cheat is basically colluding with the dealer. In short, you have a dealer buddy on the inside that can manipulate the cards, so you win. On land-based tables, if you lose, you win as the dealer can leave your original bet on the table for the next betting round. In a live casino online, dealer collusion is unlikely to happen, and the chip trick is impossible. That said, that doesn't mean it is impossible to collude with a dealer you know works in live dealer studio. Just be aware that you could risk jail time if you do try this method and get caught.
Strategies
However, card counting is not illegal and is perhaps your best bet if you play online at live blackjack tables. Whatever you do, don't try to card count on real money RNG-operated blackjack tables. If you can find a live dealer table that rarely shuffles, you can card count between them. There is little chance of the live casino reprimanding you if it suspects you are indeed card counting. There are AI algorithms in place to detect card counters and then instruct the dealer to shuffle.
Recommendations
Can you cheat at online blackjack? There are ways to cheat, sure, but for the most part, casinos have shut down most of the well-known methods. Also, we do not recommend cheating in any form, and certainly not if you risk criminal prosecution. Other risk factors include the closing of your account, not being able to set up another account in future and also the confiscation of earnings. In most cases, your chances of getting away with cheating are low, largely due to advances in technology.