The Technology Behind PartyCasino
Written by Matt
Published date · June 16, 2021 | Last Updated · June 13, 2023 | Read Time: 3 mins
Online slots are one of the most popular games in online casinos and are enjoyed by many players. You may be baffled as to how online slots work if you're new to online casinos. This article covers how PartyCasino works and the technology and language employed by online casinos.
We have also taken a closer look at PartyCasino in our In The Hot Seat series.
Read Next: In The Hot Seat: PartyCasino
The Basics of PartyCasino
A majority of online slot games have a very specific reel set-up. Most online slot games are played across three or five reels. There are variations on these rigid rules due to some incredible innovations in online slot technology in recent years, and some prefer a more stripped back classic slot feel. A classic style slot is a three-row and three reels set up. The biggest shake-up to online slots is the megaways mechanic that has changed things up completely. In a megaways slot game, there is a sixth reel added, which massively increases the potential winnings. Some of the Megaways titles that PartyCasino offers include Invaders Megaways, The Dog House Megaways and Power of Thor Megaways. 
All online slot games come with various symbols on the reels, and you'll need to match multiple times on a singular spin to create a winning combination. The symbols you'll see on the reels will be in keeping with the game's theme, but there will be a standard set of present symbols no matter the game you're playing. Other special symbols in slot games are the key to triggering amazing bonus features.
It all depends on which slot game you're playing when it comes to those great extra features. The number of bonuses available to you varies significantly depending on the game. Most slots contain wild symbols that can be substituted for the game's more basic symbols to help you win more money; scatter symbols activate bonus rounds and free spins bonuses.
PartyCasino offer online slot games from some of the biggest names in the industry. These include Microgaming, IGT, WMS and NetEnt.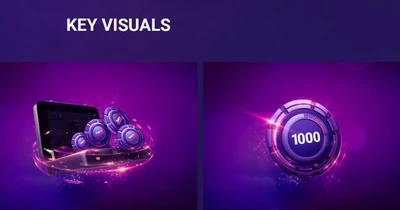 PartyCasino Technology and Terminology
Online slot games use unique technology, and if you want to get the most out of online slot games, you must understand what the terminology means. All online slot games use a random number generator, which is used to select the symbols that appear on the reels randomly. When you press the spin button, the system performs this, and it's also in charge of the base game's gameplay loop. RNG stands for a random number generator, and no one, not even the casino, can alter it.
The next online casino terms that follow RNG is RTP, which stands for Return to Player. This is the average percentage of how much of the money staked you will get back over some time. This is very important to know; RTP is calculated over multiple sessions with different players over a long time, which means that it's very hard to calculate when you'll get a payout using RTP. It's highly recommended that you play an online slot game with a high RTP; this is typically anything over 96%. 
Online slots also have high, low or medium volatility, which tells you the size of the payouts and how frequently you will get said payouts. A low volatility slot means that you're less likely to et a massive payout, but you'll get smaller wins more often. High volatility means that you'll receive those desired big wins but not as often; knowing the slot's volatility is important to help you decide which game is best for you. 
Finally, all online slots are made using HTML5 technology. Originally slot games were made using flash, but this had too many issues when played on modern smartphones. Developers have not started using HTML5 to develop their games, making it easy to play your favourite games no matter what device you are using.