Eyecon Not Koi About New Release: Wild Koi
Published Date · April 11, 2023
· Last Updated · Oct. 2, 2023
·
Read Time · 3 mins
CasinoRange is excited to bring you an exclusive interview with Eyecon, developers of the newly released slot game Wild Koi.
In addition to our own slot review, we wanted to hear all about the game straight from the source.
Jordan Rosamond, Head of Product at Eyecon, took the time to sit down with us and talk us through all things Wild Koi!
Q: What unique features can players expect from Wild Koi?
Like a lot of our games, Wild Koi has a Free Games feature. However, a feature that is unique to this game is the Expanding Wild feature within the Free Games.

When the Gold Koi symbol appears on reels one, three or five in the Free Game feature, it substitutes for all other symbols (except the Red Koi symbol). It expands to fill the reel and triples any prize line that it appears in.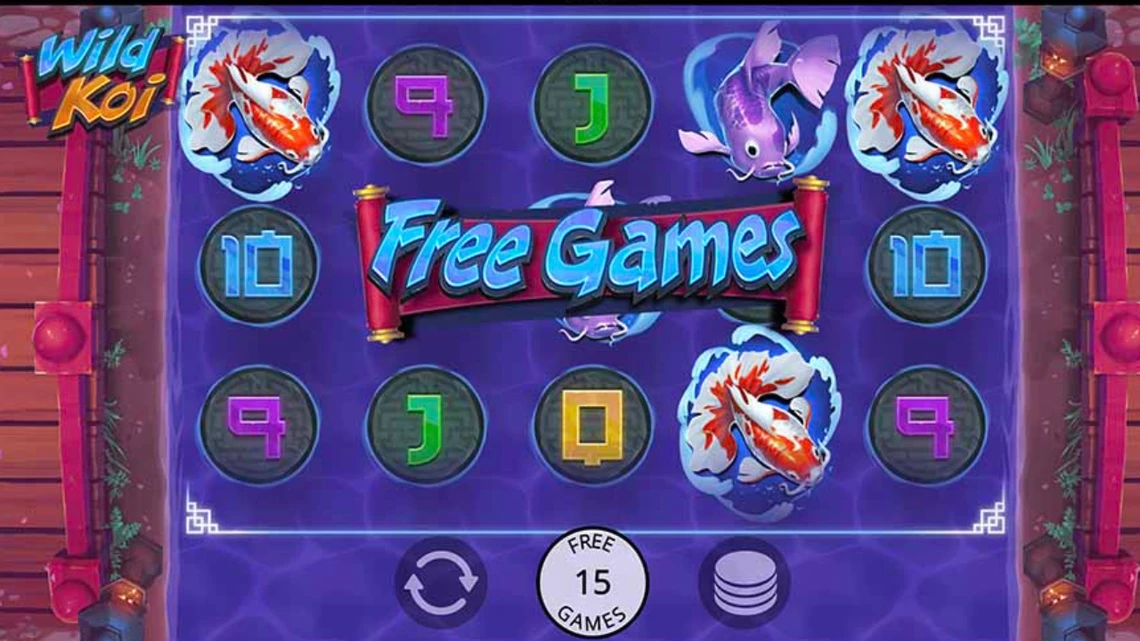 Q: How do you overcome the challenges that come from making new slot games in such a competitive marketplace?
While the slots market is incredibly competitive, at Eyecon we have always punched above our weight. Over the years we have delivered some iconic slots with real staying power. In a market where a game's lifespan can be measured in weeks and some studios are delivering multiple games every week, we differentiate ourselves by focusing on quality over quantity.

Our art department crafts each game to be visually stunning with great attention to detail, we have a brilliant team of mathematicians that tie together market trends with our successful maths models for each new game, and we have a rigorous testing procedure which means our games are reliable.

All of this ensures that the games we put out to market are of the highest quality. Then on top of this we have our account management team that focuses on building close relationships with our operators. We are able to utilise their strong knowledge of each of their customers in order to provide tailored recommendations to each of our clients, to ensure we get maximum distributions of our games.
Q: Where did the initial inspiration for Wild Koi come from?
At any given time, we have a catalogue of ideas circulating around for new games. Many of these get designed by our art department to be reviewed by the rest of the team and assessed for potential success based on the current market and trends.

For Wild Koi, we were looking for a theme that appealed to our Asian markets while helping players to find their inner zen.
Q: If it proves popular with players, would there be scope for a Wild Koi sequel in the future?
We never write off doing sequels of any of our games; it is always a possibility if a game performs well enough in the market, so who knows!

We have recently released a few sequels to our hugely popular Fluffy Favourites franchise and have a couple of sequels for some of our other popular titles planned in our upcoming roadmap, so watch this space.
We'd like to extend a big thank you to Jordan for taking the time to speak with us. We hope you enjoy playing Wild Koi as much as he enjoyed speaking about it!