Happy Hour Promotion at PartyCasino
Published Date · June 15, 2021
· Last Updated · June 13, 2023
·
Read Time · 2 mins
Happy Hour is from 7 pm- 8 pm BST! PartyCasino is an award-winning online casino platform that offers a large collection of games and a variety of promotions and offers to provide you with the best possible gaming experience. 
PartyCasino's live table games were made by some of the best casino providers out there, NetEnt and Playtech, and the Happy Hour promotion allows you to try out your skills in some of the games available. If you're looking for your chance to win a bonus every single weekday, this is the offer for you.
Read Next: In The Hot Seat: PartyCasino
Happy Hour Promotion at PartyCasino
Enjoy a Live Casino Happy Hour from Monday to Friday. The prize? You could win a £5 voucher on Roulette and Blackjack every time you join.
When the clock strikes 7 pm BST (and until 8 pm BST), join an Evolution Roulette or a Blackjack table. Start playing with at least £5 – if you get the number 21 at Roulette or score 21 with 3 or more cards at Blackjack, you get to win a £5 voucher. Claim it straight away through the gift icon that's available in the Evolution lobby. You have to claim your voucher within 10 days of receiving it. There's a £10 cap on your voucher winnings, which will be credited as cash — it may take up to 15 minutes for winnings to appear in your account.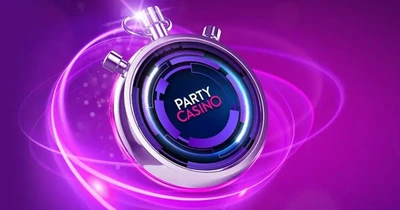 The Happy Hour Spotlight is on: Live Blackjack
21 – that's the value to think about when you play Live Blackjack. The game allows for seven players to join, and it's hosted by a live dealer. You'll receive eight standard 52-card decks. The most important card values to remember are: 
Cards from 2-10: face value worth 
Cards with a character: 10 
Aces: 1 or 11 
Terms worth knowing: 
Hit: receive an extra card
Stand: keep your hand as is 
Split: double your bet and split your hand into two separate hands 
When the dealer has 2-6, and your hand is 12-16, you should stand. When the dealer has 7-Ace, and your hand is 12-16, hit. Remember to split 8s and Aces and hit or double Aces-6.