What is Baccarat Commission?
Written by Julie
Published date · Aug. 23, 2019 | Last Updated · July 6, 2022 | Read Time: 4 mins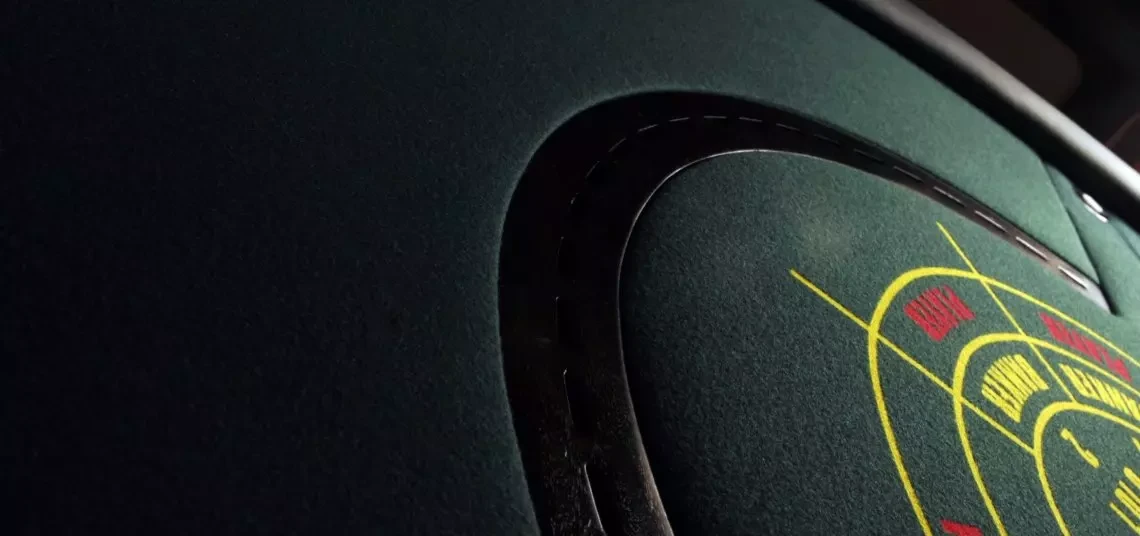 Rules of Baccarat
Baccarat is unarguably one of the most entertaining table games played in casinos all over the world and it is especially popular among high-rollers and Asian gamblers. But unlike other table games like blackjack and roulette, baccarat is a game of pure chances. As such, there are no 100% proven strategies or techniques to have higher chances of winning at this game, even though we have found out that there are ways that you can implement to try and beat baccarat.
If you're new to baccarat, this is your chance to learn more about the basics of this elegant and exclusive casino game. In this article, we'll be focusing on baccarat commission. In simple terms, the baccarat commission is a certain percentage of money deducted from your winnings. At most casinos, the baccarat commission is 5% and only applies to bets on the banker but there are casinos that offer the game of baccarat without any commissions. So, what would be the most convenient option for you?
Baccarat rules might be quite confusing at first, but the game is simpler than it seems and if you have never played before, you can get easily accustomed to this popular casino game.
The game uses 8 decks of cards.
In Baccarat, Aces are worth 1 while 10s and face cards count as zero. All other cards from 2-9  take their number value. The game begins when participants bet either on the Banker, Player or Tie and when all bets are placed, the dealer will hand out two cards to the Player and Banker hands. The goal of baccarat is to get as close to 9 points as possible. So, if the cards in your "hand" total to more than 9, you should drop the first digit.
For example, if you have a hand with 8 and 7 which sum up to 15, you should drop the 1 from the total and consider your hand as 5 points.
At this point, you can be dealt a third card depending on the factors outlined in the following section.

Baccarat Third Card Rule
  If the Banker or Player hand point value is either 8 or 9, this is called "natural" and no third card is dealt;
  If the Player's hand is 5 point value or less, a third card is dealt, but if the Player's hand is 6-7 point value, the hand stands;
   Now, the Banker can draw a third card if the original hand totalled to 5 points or less. If the Banker already had a 6-7 point value, then it stands;
Player and Banker hands' scores are compared and the winner is the one with a score closest to 9.
You can win on either the Banker's or Player's hand, however, there are differences in payout that are worth considering. If you are ready to play, check our list of best online casinos for this 2020 and enjoy a new gaming adventure.
Otherwise, keep reading to learn more about the Banker's, Player's and Tie bet and decide which is the best gamble for you.

The Banker Bet in Games
At the beginning of the game, players must choose the side they want to bet on, whether on the banker, the player, or a tie.
Players who make bets on the banker are more likely to win. The advantage of this bet is well-known and that's why any banker bets come with a 5% commission on the baccarat payout for all cash won. You might wonder why this bet is more advantageous than any other betting strategies and the reason is that Banker bets have the lowest house edge, giving you the possibility to win more often.
You might find that some casinos offer no commission baccarat, but it comes at a price.
What is No Commission Baccarat?
In this version of the game, no commission applies to winning Banker bets.
The goal of the game is to predict whether the Banker of Player hand will get a score closest to 9 points. In this case, the game payout is 1:1. But, if  the banker bet wins on 8 point, the payout changes to 1:2.
However, this is not as good as it sounds. In the regular game, the banker bet has a house edge of 1.06% while in no commission baccarat, the house edge changes to 4.07%.
This means that you can remove the 5% commission on your wins, but then it becomes very hard to win.
The Player Bet - Free Commission?
As opposed to the Banker bet, the Player bet has a slightly higher house edge of 1.24% but a standard payout of 1:1.
If you wager $40 on a player bet, you'll receive your $40 bet money back and an extra $40 as profit. Unlike the banker bet, there is no baccarat commission to be paid.

The Tie Bet in Decks - Punto Banco
Tie bets come with different pros and cons.
Players who bet on a tie enjoy higher payout compared to player and banker bet. With a payout of 8 to 1, you can win as much as $180 for a bet of $20. But as you would imagine, the chances of winning are very low. According to experts, less than 10 per cent of hands will result in a tie. It means for every 100 hands played; only 10 might result in a win.
It is enough for you to know that Tie bet has a house edge of 14% which makes it almost impossible for you to win. However, there is nothing impossible when faced with lady luck and if you are willing to give this bet a try, you might be highly rewarded!
Even though the baccarat commission applies to most bets on the banker, the percentage varies on different casinos. So it is essential to check this out before playing at a casino. For someone wanting to make money from playing baccarat games, betting on a tie is not a good idea. In general, we recommend that all new players understand the rules of the game before playing.