How To Beat Baccarat?
Written by Julie
Published date · Aug. 19, 2019 | Last Updated · Oct. 5, 2022 | Read Time: 4 mins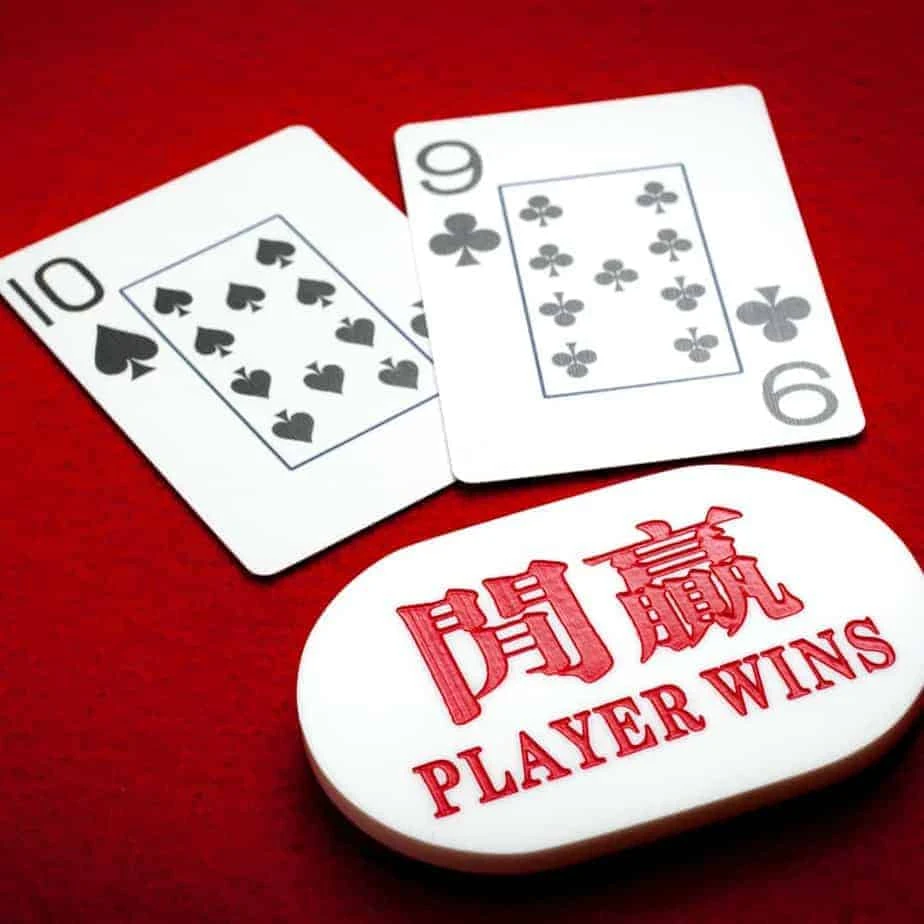 Beating baccarat is not a simple task. There are dozens of strategies, tips & tricks out there which can help you improve your chances of winning. Although none of them offers a 100% solution to beat the casino baccarat, they are very helpful in enhancing your chances and lowering the house edge.
We handpicked a couple of tips that you should take into account if you want to become a better baccarat player. All of them are applicable not only in land-based casinos but also in online and live casinos.
Understand How House Edge Works
Essentially, the house edge is the amount of money that the house (casino) earns from casino games. For example, if the house edge is 5%, casinos would earn approximately £5 for every £100 that players invest in the game.
That being said, you should know that baccarat is one of the games with the lowest house edge. If you bet on the banker, the edge goes as low as 1.06%. On the other hand, betting on the player gives casinos the edge of approximately 1.24%. Finally, tie bets have the house edge of about 14.36%, that being one of the reasons why many strategies advise avoiding it.
Therefore, if you want to get the most out of baccarat, you should focus on betting on the banker every time.
Pay Attention to the Banker's Cut
Casinos are well aware of the fact that betting on the banker is something that gives players an edge over them. They introduced something called the banker's cut, which is a 5% commission for every bet that you win when you place your chips on the banker. Even with the commission, betting on the banker is still the best possible option in baccarat.
Manage Your Bankroll
Bankroll management plays a very important role in every casino game, especially in baccarat. You should consider this an inseparable part of the game and always pay attention to your finances. There are a couple of popular bankroll strategies which will help you manage your bankroll and still enjoy the game.
For example, some people apply progressive betting systems. It means that they increase or decrease their bet size depending on the result of the previous round. This strategy can help players adjust their bankroll if they are on a winning or a losing streak. However, the effectiveness of such an approach is not 100% confirmed.
Another popular bankroll strategy is to place fixed wagers until you spend your bankroll. It's a great way to control your bankroll and set limits that you need to stick to.
Online casinos offer automated betting and re-betting options that make it easy to follow your bankroll management methods.
Understand How Side Bets Work
Side bets are popular in many casinos, especially online ones where players have an opportunity to play different baccarat games. The thing about side bets is that they are mostly increasing the house edge and it is highly advised that you stick to betting on the player and the banker.
Therefore, if your goal is to get the most out of your baccarat session, make sure to avoid side bets. On the other hand, if you are playing the game for fun, making side bets now and then will do no harm.
Don't Forget about Luck
You should never forget that baccarat is a game of chance, just like every other casino game. In other words, once cards are dealt, there's nothing you can do to improve your chances. The element of luck is what makes all casino games exciting, especially card games such as poker, blackjack, and baccarat.
Therefore, to beat baccarat, you will have to rely on luck as much as you rely on various betting strategies.
Manage Your Emotions
Managing emotions is perhaps the most challenging thing for some players who consider themselves "emotional." The problem with baccarat and many other casino games is that they often evoke emotions among players. The lucky ones will be happy, and the not-so-lucky ones will feel irritated, angry, or desperate.
The thing is, you are free to let emotions go out – after all, we are all human beings, and we feel things all the time. However, you should not let those emotions affect your actions. In other words, don't try to make bets out of desperation, and learn when enough is enough.
The same rule applies even when you are on a winning streak. Don't become greedy if you had a good session and know when to quit.
Conclusion
When does one actually beat baccarat? Essentially, as long as you stay within your bankroll limits and have fun along the way, you can consider yourself a winner. In other words, it doesn't matter whether you had a winning or a losing session.
What matters is that you did your best, and you enjoyed the process. If the session wasn't lucky, you shouldn't worry – there will be luckier sessions in the future.