Unique Slot Bonus Rounds You Need To Try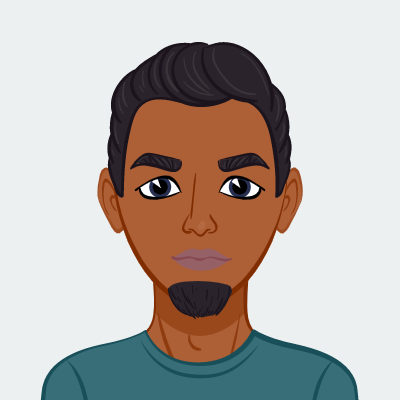 Written by Nosa
Published date · Aug. 3, 2023 | Last Updated · Aug. 3, 2023 | Read Time: 3 mins
It's no secret that we're massive lovers of slot games. They come in all shapes and sizes, catering to every possible need a slot player could want. The base games are usually fun, but the bonus rounds are where these games really come alive.
We decided to round up some of the most unique slot bonus rounds we've come across to see if you want to try them out for yourself!
Beetle Bailey: Camp Swampy (Lady Luck Games)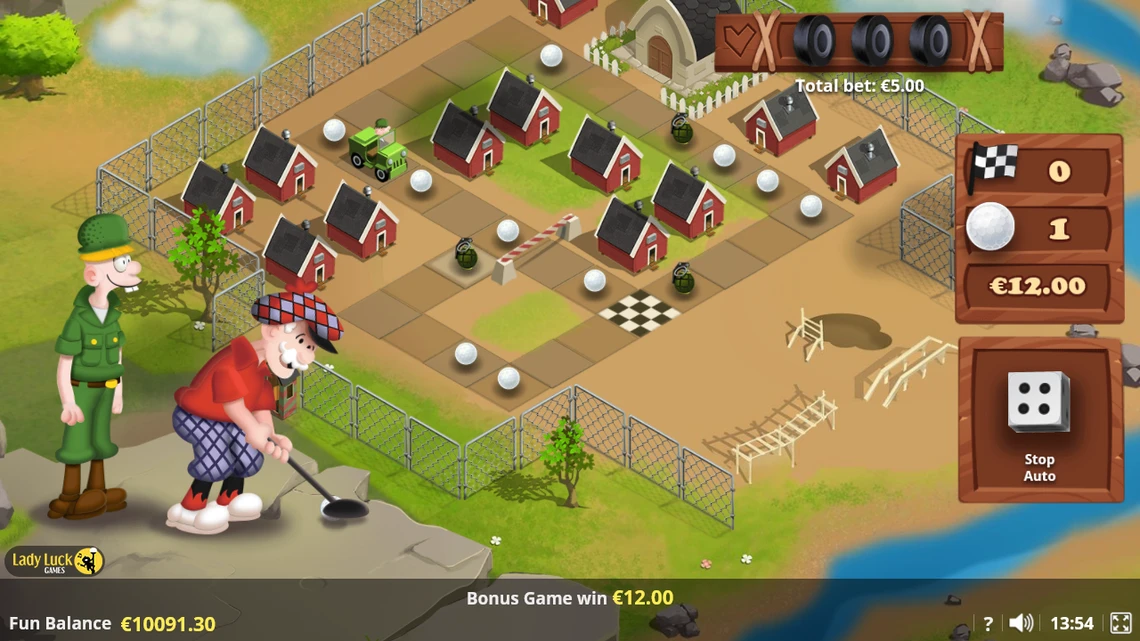 Beetle Bailey: Camp Swampy is a beloved homage to one of the most popular comic strips of the 20th century. The fun exuded from the comic is embodied perfectly in the slot's Camp Swampy Golf Bonus.
This bonus is more board game than slot, with dice rolls determining how far you travel around the course.
Collect Golf Balls and you'll be able to boost your cash prizes. Run into a Grenade and you'll lose a life - three lost lives and your bonus round is over.
The Camp Swampy Golf Bonus couldn't be more different from your standard Free Spins Bonus - and we love it for that!
Electric Elements (Swintt)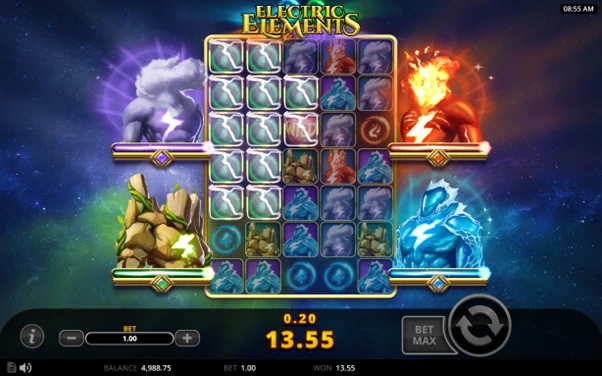 Not since Avatar the Last Airbender have the four elements - earth, wind, fire and water - combined to such devastating effect.
As the name would suggest, Electric Elements contains Elemental Boosters which each have an effect on the gameplay.
The Water Booster removes one row and replaces it with new symbols, the Earth Booster converts number symbols into earth elements, the Fire Booster switches random symbols for Wilds, and the Wind Booster removes randomly selected symbols.
In the slot's Free Spins Bonus, you have the choice of picking a mode where all four boosters are active at the same time in a symphony of lucrative chaos. It only lasts for three spins, but it goes on for longer than you might expect.
Triggering this bonus is incredibly difficult, but if you manage to do so then you're in for a wild ride.
Ronin's Honour (Play'n GO)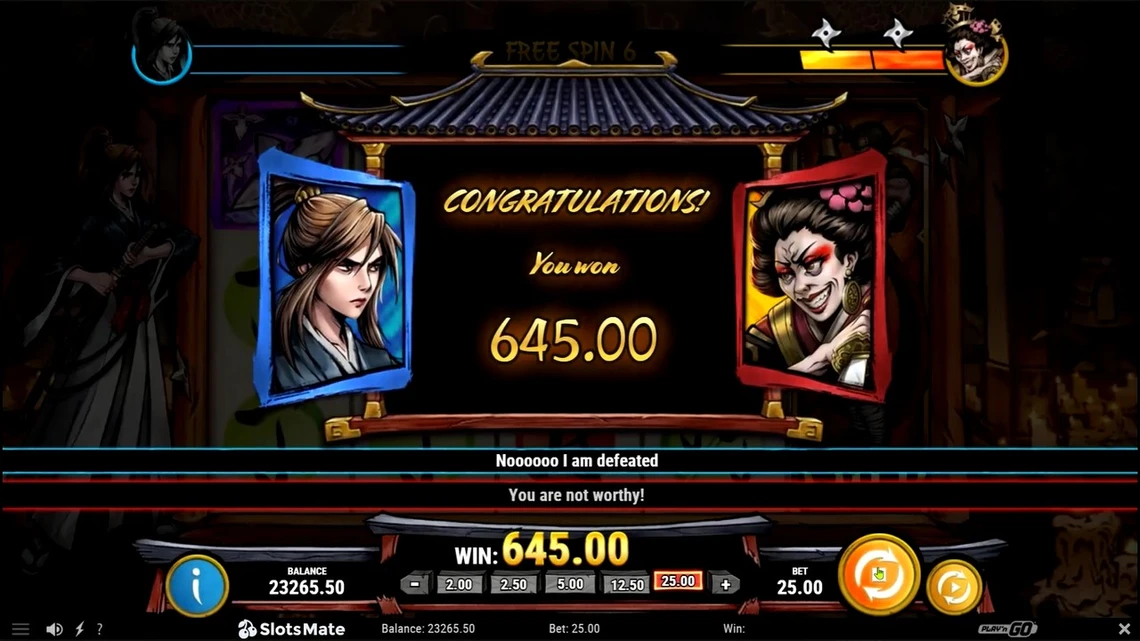 If there was ever a market for an anime series which has spun off from a slot game, then Ronin's Honour would definitely be in the conversation.
The slot's Free Spins Bonus is reminiscent of the arcade-style fighting games of our youth - think Tekken or Mortal Kombat, but for slots.
During this round, you'll do battle with The Hannya as you try and try and reclaim your honour. Your goal is to reduce The Hannya's health bar to zero. You have up to 50 free spins to defeat the evil spirit, with a reward of an extra spin and sub-bonus waiting for you if you're successful.
Rooftop Fight (Lady Luck Games)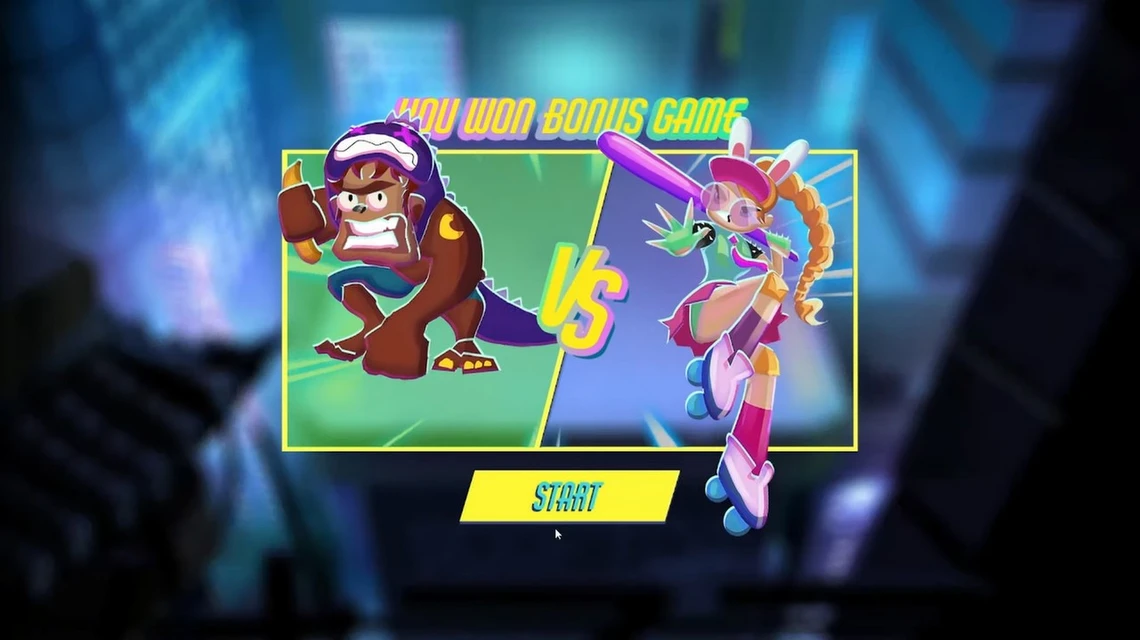 There might be something in the water at Lady Luck Games, as we have another entry from the brilliant developer.
Rooftop Fight is a breathtaking hurricane of colourful chaos, so it makes sense that its bonus round would stand out from the crowd.
This round is in the mould of rock paper scissors, where various characters battle it out with a series of weapons - a laser gun, a blaster and a bomb to be specific. The laser gun melts the bomb, the blaster destroys the laser gun, while the bomb blows up the blaster.
The winner of each round receives a point, and first to two points wins the game. You can win up to 50x your stake if you come out of the round with a score of 2-0, and you're still guaranteed to win at least 5x your stake if you lose both games.
Gerard's Gambit (Play'n GO)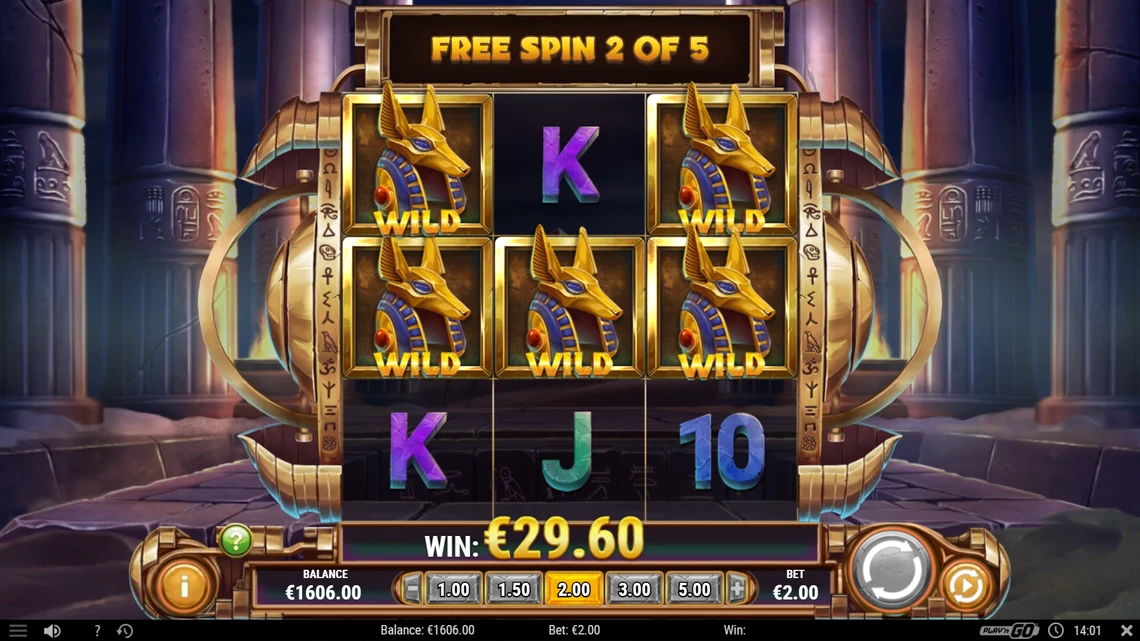 While quality should always be prioritised over quantity, that doesn't mean that the latter should be underestimated…
The gimmick of Gerard's Gambit is the several different levels you have to unlock as you progress through the slot. While the bonus rounds contained within the slot aren't overly groundbreaking - they're simple Free Spins Bonuses - the fact that there are so many is astounding.
There are 10 levels within Gerard's Gambit, and each one comes with its own variation of a Free Spins Bonus. You'll probably have to play for quite a long time before you encounter the same bonus twice…
Want to Explore Further?
Be sure to check out our reviews of slots with bonus rounds at CasinoRange for detailed explanations of each bonus round, or if you want to see what hidden games await you in other slots!