What Are The Advantages And Disadvantages Of A Live Casino?
Published Date · Oct. 2, 2020
· Last Updated · Nov. 3, 2022
·
Read Time · 7 mins
Brick and mortar casinos, are real life establishments as opposed to the many online gambling sites now available. In a real casino, players can enjoy a myriad of real life games including roulette, blackjack, and baccarat to name a few. Even though many online sites offer 'live' features, some argue that nothing compares to the true experience of a real dealer and the feeling of a real casino.
Worth an estimated $40 billion, online gambling is big business internationally. With online gambling, you can participate in poker, slot games, and match betting. Gambling through online casino websites and apps has allowed players all over the world to play their favourite casino games, wherever they are and whenever they wish. Live casinos act as an extension to online gambling, whereby players can get involved with 'live' games with video links and 'real time' features.
We have investigated the advantages and challenges that come along with playing in an online casino versus a real land based establishment. So, whether you're a novice or a well-seasoned player you can have the best experience next time you want to take a gamble and roll the dice.
Over the last couple of years, online casinos have gained recognition around the world. As a player, a long list of popular game titles is available to play, as well as mind-blowing bonuses and promotions, all at the comforts of your home. However, with different aspects of online gambling available today, live dealer casino remains the most sought after feature in the casino industry. This is because it allows players to enjoy their favourite games in real-time regardless of their location. But make no mistake, there are both advantages and disadvantages of a live casino. Therefore, if you're trying to kickstart a career in online gambling, or you probably want to learn a thing or two about live casinos, this article would enlighten you on the various pros and cons of a live casino.
The Games:
The major difference between a land based casino and an online casino is the influence of a real dealer. In a casino, when you play a table game you will be interacting or playing alongside a fully trained, professional dealer. However, many online gambling sites have sought to change this and do offer 'live' features now where players can play alongside a real dealer. Even though online casinos do offer this by having video links and services that can mimic this kind of interaction, many argue that it simply can't be replicated at home. In fact, many online gambling sites act as extensions to real casinos in order to further engage their regular members.
Generally, with an online platform, players can enjoy the myriad of games and activities one would expect, including slots, scratch cards, and all other card games. There are some restrictions but now that online gambling is becoming increasingly more popular, many websites are finding new and exciting ways of delivering the entire gambling experience online.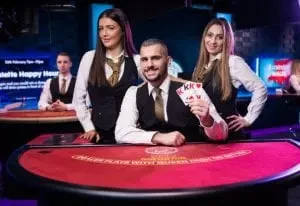 Advantages:
Generally, the best feature of online gambling is its accessibility.
With the advent of these websites, players can enjoy their favourite table and slot games. Participating in these live dealer casino games that many websites offer, has meant that players have been able to experience the authentic thrill of gambling from the comfort of their own homes. As well as this, online gambling websites have expanded to mobile-friendly apps in many cases as well. This means that it doesn't matter whether you're travelling anymore, you have that casino experience at your finger tips. It is this freedom to enjoy these table games at any time you wish that is a major draw for many users.
Many online players also agree that they feel just as safe and protected gambling on a website as they do in real life. These websites have adopted the most up-to-date technology to reassure players that their money and personal details are completely protected. If you ever do run into any issues, online gambling providers are required to offer support and advice whenever it is required.
Another benefit is that, in many circumstances, you can ask for 'blocks' or pauses to be placed on your account so you are not at risk of betting over a certain amount or playing for longer than a set period of time. Of course, this isn't a feature that is available in real life but it can go a long way in ensuring you are always gambling safely and responsibly.
Lastly, most online casinos offer their players the ability to engage in real-time chat and message support too, which still goes a long way in making players feel connected, engaged, and included.
Table Games in Real-Time with Live Dealers
Undeniably, Real-Time Gaming (RTG) is probably one of the most significant benefits of live dealer casinos. Unlike regular land-based casinos that require your physical presence to play, live casinos allow you to experience almost the same fun and action from the comforts of your home. What's more? You get to watch every move in real-time on your computer or mobile device. You also have the opportunity to observe and follow the game without any restrictions whatsoever, another huge positive.
Advanced Technology in Place
Live casino has never been any better thanks to advanced technology. Live streaming has improved the performance of the whole gaming process. Additionally, players are allowed to keep track of events during the gameplay. This means, after placing your bets, you can easily trace the ball on the roulette table or the card during a live blackjack game. This technology ensures a more transparent gaming process devoid of any doubts.
Another benefit here is that you can see the long list of recent numbers in live roulette. This is helpful because you can easily read the patterns in the trend and use them to suit your style. This is another one of the pros for sure.
Live Chat Feature
It is another reason why live casino is so popular these days. Players have the opportunity to chat and discuss with the dealer and fellow participants in the game. By so doing, players can establish personal bonds and connections during a live casino game. It is rare to be able to talk with the dealers but it is still helpful to speak with other staff.
Extra Bonuses
You're less likely to get rewarded with bonuses in Las Vegas or any other land-based casinos. It is due to the absence of a deposit bonus. But with live casinos, it is possible. Whenever you play live casino games, you stand a chance of receiving loyalty bonuses, promotions and casino offers.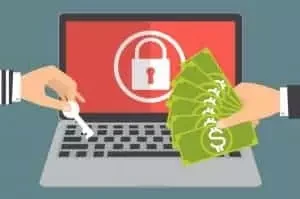 Disadvantages:
Online casinos do offer some challenges though, alongside the normal disadvantages of being online such as slow connection speeds getting in the way. One being that players often find that online table games can often fill very quickly due to the popularity of the platform. These games have become increasingly popular and more oversubscribed, so players have been known to wait for up to a few hours for a place in these games.
Another disadvantage of online gambling includes the potential risk you take of losing money through technical faults. Connection issues wreak havoc in live casinos and can really scupper the only gambling experience. If your internet connection happens to buffer it could mean losing your place in the game or not being able to place a bet on time.
Lastly, many players have also found that online casino games have the disadvantage of sometimes becoming much slower than their real life casino alternatives. As other players fiddle with connection speeds and the table dealers wait for actions to be taken, this delay in activity can tend to lengthen a game that would normally be quite fast paced, like blackjack or roulette.
It may seem obvious, but many virtual players do note that they find the experience a little less enjoyable than real casino gambling for reasons outside of the table. In brick and mortar casinos, there are restaurants and other entertainment facilities available. Whereas, when you play from home the general atmosphere is completely different.
Live Games can be Slow
There is a significant probability that another participant in a game is multitasking or probably engaged in another task. It can result in a delay when playing live casino games. Even though there are time limits for each player to make a decision, the repetitive delay can kill one's interest in a live casino in the long run.
Live Dealer Table Capacity
Due to its vast popularity amongst gamblers, it can be quite hard to find a free slot to play. Most times, all the tables are occupied with active players, and you'd need to wait for minutes or hours before playing.
Chances of Technical Errors
Of course, technical issues are bound to happen during a game. Depending on the severity of the problem, it can last for hours leading to a disinterest in the whole game. Connection issues may also arise and potentially interrupt your live game, depending on whether such issues come from your connection or the casino's. This is a significant disadvantage to consider when choosing to play live casino games.
Overall Verdict
Overall, online gambling can be great fun even if it can come with certain advantages and disadvantages. Online casinos are a great alternative if you aren't able to travel to your closest casino or would like to play on the move!
As long as you take the time to investigate which online casino you would like to be a part of and sign up early for a place at the table, it is highly unlikely you'll run into any issues. So, you can sit back and enjoy the experience of true casino culture from the comfort of your own home. 
So, these are the advantages and disadvantages of a live casino. Though when compared to land-based casinos, playing at a live casino might seem to be a better option, but it does have its downsides. So making any decisions, we advise that you familiarise yourself with the pros and cons of live casino to avoid any misunderstandings. Also, it is essential to always choose a licensed and regulated live casino operator.