Getting Started with Live Blackjack
Written by Phoebe
Published date · March 9, 2022 | Last Updated · Dec. 14, 2022 | Read Time: 9 mins
When you're new to either Live or regular Blackjack or find yourself unsure what the 'Live' bit means, you've come to the right place! Or maybe you're just looking for some helpful tips on how, where, or why you should play Live Blackjack. This article will explain and summarize all you need to know, nice and simple. We'll also point you in the right direction if you want to read a bit deeper into the juicier bits, like the best Blackjack strategies to learn. Once you've mastered everything on this page, you'll be ready to check out Best Casinos to play Blackjack.
Without further ado, let's get started. Blackjack's origins lie somewhere around the 1770s, taking the form of Vingt-Un, or Twenty-One. The American variant Blackjack was created in 1899 and has since been perhaps the most popular casino game of all time. While increasing gaming options offered by land-based casinos have caused Blackjack's popularity to wane over time, it has remained the favorite for many. Blackjack's enduring popularity can be attributed to multiple factors. These include its relatively simple rules and strategies, international renown, the sociability it affords, and its typically low house edges. The internet has also given Blackjack a boost in popularity, as new and convenient options have appeared for players, including Live Blackjack.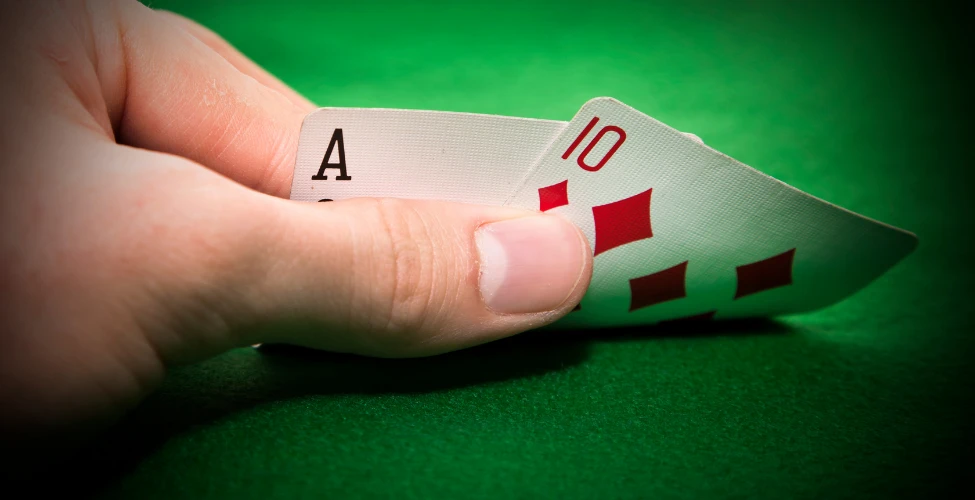 The Rules of Blackjack
Blackjack games typically use between one and eight 52-card decks. The number of decks typically affects the odds offered by the house and the odds of drawing specific cards. To learn more about the impact of differing numbers of decks, check out 'Single-Deck vs Multi-Decks : Do the Number of Decks in Blackjack Matter?' In Blackjack, the player's aim is to beat the dealer, not other players taking part. To beat the dealer, players attempt to draw a card value higher than the dealers without going over a value of 21 (going bust). Players can also win by the dealer going bust. Each card has a fixed value, with the exception of Aces, which can be either 1 or 11. Players endeavor to beat the dealer by choosing from the available strategic decisions (hit, stand, double down, split, and surrender). If you are new to playing Blackjack or want more details on Blackjack varieties or rules, please check out our How To Play Blackjack guide.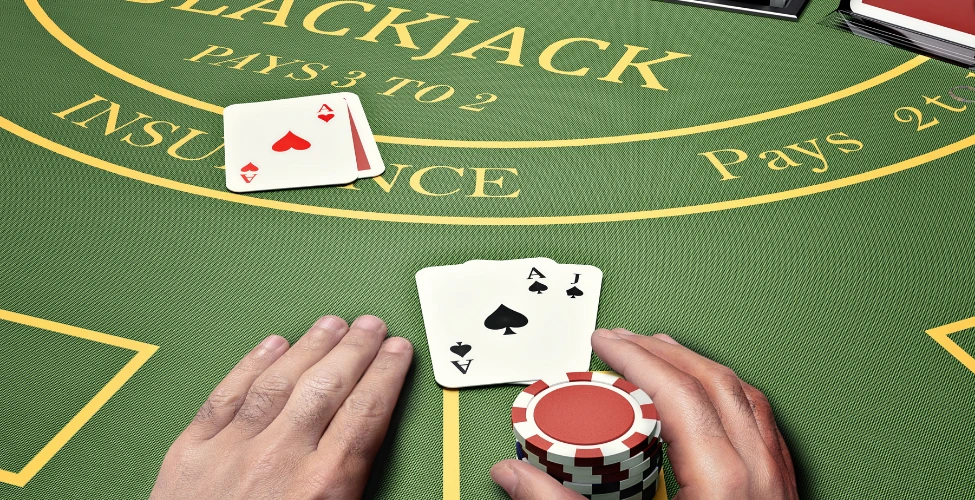 How Live Blackjack Varies from Online Blackjack and Land-Based Casino Blackjack 
So what exactly is Live Blackjack? Live Blackjack is fairly similar to traditional Blackjack in a brick-and-mortar casino. A human croupier deals in real-time from a physical table, either in a real casino or a studio, with the whole procedure being streamed Live to the players. Live Blackjack can be a social experience too; players can communicate with a real dealer and do so mostly through text chat (although a few sites allow players to use microphones). Some Live Blackjack options allow you to interact with other players as well. Each player has their own space on the table in front of the dealer on which their cards are placed. The cards themselves are shuffled using automatic shufflers at regular intervals, subject to the house rules. Be aware that decks are shuffled more often than in land-based casinos, which can limit the practical use of certain strategies, such as Blackjack card counting. Once the cards are dealt, the table reads the cards' microchips before displaying the relevant information to the appropriate player. Each player places real money bets, and the game proceeds to unfold pretty much as a normal Blackjack game would in a real-world casino. Some notable differences include winnings being paid automatically to winning and hands at the option to 'bet behind.' In the event that the table is full, some online casinos allow players to choose a player to bet on, aka bet behind. Just be aware that you cannot make decisions for them as their hand progresses! Live Blackjack should not be confused with Online Blackjack, where a single player plays against a computer. The cards drawn are purely through a RNG (random number generator). Online Blackjack can have more varieties to choose from than those offered by Live Blackjack or brick-and-mortar casinos and also typically have a more player-favored house edge and higher RTPs in general. Online Blackjack also offers you the ability to pause the game, which cannot be said for other Blackjack options. It offers more privacy at the cost of any chance of sociability.
What Live Blackjack Does Best
Now that you know the differences between Live, online, and brick-and-mortar casino Blackjack, here's a table that summarizes the benefits of Live Blackjack.
| | |
| --- | --- |
| | You can enjoy Live Blackjack from home without any of the high costs of going to and enjoying a physical casino. |
| | A wide variety of Live Blackjack options are available 24/7, unlike real-world casinos. |
| | You can enjoy chatting with the dealer and or other players. |
| | When you play Live Blackjack, many online casinos will offer significant bonuses and deals. |
| | Live Blackjack has more options and varieties than real-world casinos, and if one provider doesn't suit your needs, another almost certainly will. |
| | You can play anonymously (besides registration and verification) and protect your privacy. |
| | They're only human, so unsurprisingly, they make mistakes - which players can take advantage of! |
| Live Dealer Dictates Game Pace | This one comes down to personal preference. Many find that the pace set by the dealer allows for a more authentic and realistic casino experience, especially compared to online Blackjack vs. a computer. |
| | Most will find Live Blackjack a much lower stress environment, making it easier for players to make the right tactical decisions. |
| | Although side bets in Live Blackjack tend towards the mathematically improbable, they can add to the player's enjoyment with the potential thrill of a huge win. |
Of course, while Live Blackjack is a revolutionary casino experience, it is not without fault. Some of the downsides of Live Blackjack compared to its online and real-world equivalents include its lower variety when compared to online Blackjack, being less personal than real-life Blackjack, and certain tactics not working. Another important consideration is the possibility of technical difficulties; if your internet connection is unreliable, it can affect your experience. Outside of your internet connection, other hardware or software issues can occur, either at the dealer or player's end. Be sure to check that your winnings and deposits are protected from technical failures before playing.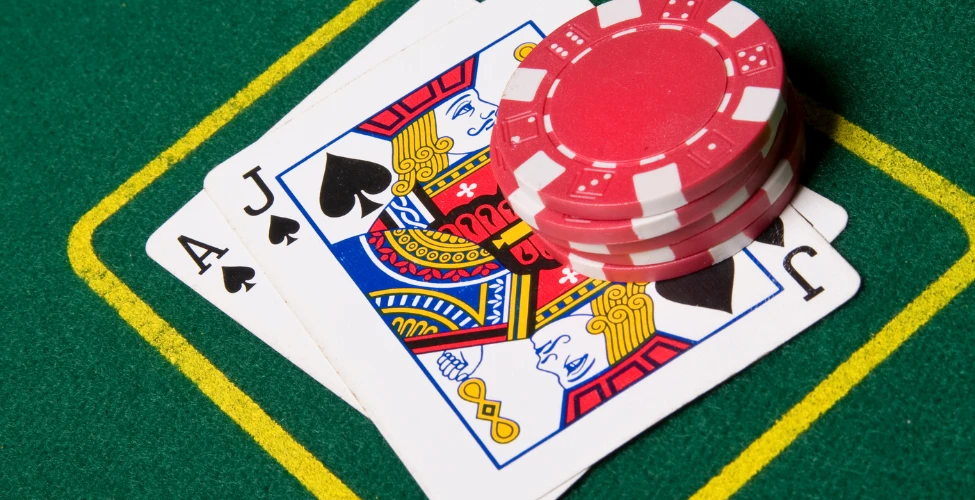 What you need to know before playing Live Blackjack
Besides what we've already mentioned, there are a few more things to take particular note of when choosing where to play Live Blackjack. It is incredibly important to make sure you play at a secure and trusted site with a good reputation. Although the vast majority of sites go to great lengths to ensure fairness, if you don't check their reputation, you run the risk of getting scammed by sites with rigged tables. Different online casinos offer Blackjack with differing numbers of decks, Blackjack game types, house odds, RTPs, and house rules regarding doubling down, splitting and re-splitting. Each of these decisions will influence your Blackjack experience and, to some extent, your chances of winning. Make sure to choose a site that suits you!  Remember that while it is technically possible to make a living through Blackjack with enough hard work, persistence, and studying strategies and tactics, it is not easy and will not provide you with a stable income. We recommend that you don't quit your day job and enjoy Live Blackjack responsibly! If you'd like more information on Blackjack, be sure to check out our how to play Blackjack guides and if you want to know more about how Live casino works, check out our how to play Live casino guides. Maybe you think you're ready to try your hand at Live Blackjack? Good luck out there!