Top 5 Biggest Progressive Jackpot Slot Wins Ever!
Written by Chris
Published date · Aug. 23, 2022 | Last Updated · Dec. 14, 2022 | Read Time: 4 mins
Whether you visit online or land-based casinos, slot games usually attract the most players. They are simple to play, offer good entertainment value, and of course, can lead to immense joy when the big wins come our way. However, did you know that there are slot games that offer the potential to win life-changing sums of money?  In fact, if you play a progressive jackpot slot machine, in some cases, you stand the chance of winning as much as many tens of millions. If you are in the right place at the right time, you could become an instant millionaire many times over. In this article, we will explain what progressive jackpot slots are and the five biggest jackpot wins ever recorded.
What are Progressive Jackpot Slots?
While standard video slots will offer a smaller fixed jackpot or top possible payouts, progressive jackpot slot machines can generate huge jackpots. These are shared network jackpots rather than fixed jackpots. That means players on the same network will contribute to the size of the jackpot. A small percentage of every spin bet goes into the shared jackpot until one lucky player scoops the lot. 
An example is Microgaming's WowPot and Mega Moolah online progressive networks. Each has several video slots that contribute to the jackpots as players play them at online casinos. Those two networks have paid out huge wins in the past. In 2022 alone, there have been three 8-figure jackpots paid out at online casinos around the world. At the time of writing, the biggest payout was in May, giving one lucky Mega Moolah slot player a massive $12,792,526!
5. World Record Online Jackpot of $20 Million (2021)
Just to show that winning life-changing sums of money is also possible at online casinos, the next jackpot on our list came from a Mega Moolah slot on the Napoleon Sports & Casino site. That jackpot of €19,429,358 was paid out to a player in Belgium who was playing the Absolootly Mad™ Mega Moolah progressive jackpot slot. The player has remained anonymous, which is probably a wise decision. You can imagine how many new 'friends' you suddenly attract after a win such as this!
4. WW2 Veteran Won $21 Million – His Second Progressive Jackpot Win (2005)
What is amazing about this story is that Elmer Sherwin struck it lucky twice. The WWII veteran previously won a $4.6 million jackpot in 1989 when at the Mirage Casino in Las Vegas. He returned to the same casino in 2005 and registered an even bigger payout of $21million. Both came when playing the popular Megabucks progressive jackpot slot. At 92 years old, Sherwin knew he was unlikely to spend such an amount in his lifetime. Perhaps because of this, the kind-hearted pensioner donated a sizeable portion of his jackpot win to the victims of Hurricane Katrina.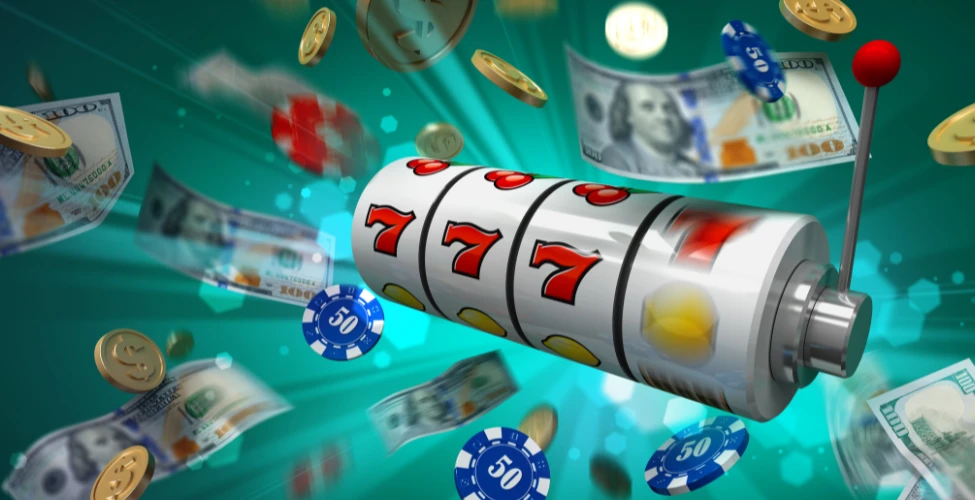 3. A Flight Attendant Scooped $27.5 Million (1998)
The common denominator of each of the huge payouts so far is that they have all come when playing the Megabucks progressive jackpot in Las Vegas. This time, an unnamed retired flight attendant won $27.5 million when playing the slot at the Palace Station Resort. With that sort of money, you can imagine she has spent her retirement jet-setting around the world! She opted to receive the money in annual instalments and used the first to ensure all casino employees received a massive tip.
2. Las Vegas Waitress Won $34.9 Million (2000)
A few years earlier, a waitress named Cynthia Jay Brennan also scooped a massive progressive jackpot at a Vegas casino. She spent an hour playing slots at the Desert Inn Casino before scooping a payout of just shy of $35 million. Unfortunately, Cynthia has not enjoyed the life she thought she might have after the win. Just a few weeks after winning that sum, a drunk driver hit her car. The unexpected tragedy claimed her sister's life and left Cynthia herself paralysed; the only silver lining was that her winnings covered her medical bills. Cynthia has since been actively speaking out about drunk driving, particularly at colleges, and donated a thousand wheelchairs to those who could not financially afford them.
1. A 39.7 Million Win on the Megabucks Progressive Jackpot Slot (2003)
The biggest progressive jackpot win ever recorded happened in a Las Vegas land-based casino back in 2003. Won by a young man making his way as a software engineer, that jackpot was a whopping $39.7 million. He won this after wagering around $100 during a session on a Megabucks slot at the Excalibur Casino. Rather than taking the money in a lump sum, the player opted for a smarter move of receiving his jackpot win in 25 annual instalments.
Could You Become the Next Big Jackpot Winner?
Winning progressive jackpots is not easy, so do not expect to power up a Mega Moolah, WowPot, or Age of the Gods progressive slot and instantly hit the big time. However, there is always the chance of winning life-changing money, as you can see from the stories above. For that reason, it is always worth checking out the progressive jackpot slots at your favourite online casinos in the US.