The West Virginia Online Casino Trends You Should Be Looking Out For!
Published Date · April 24, 2023
· Last Updated · June 13, 2023
·
Read Time · 6 mins
Over the past few years, the US has experienced exponential growth in online gaming, especially in the state of West Virginia.
West Virginia has been at the epicenter of the iGaming curve, particularly with mobile gaming.
It became the fifth state to legalize online gambling in March 2019 following the passing of House Bill 2934
West Virginia's sports betting handle reached a huge $39,758,197 in February 2023 alone!
An Introduction to the West Virginia Casino Landscape
Naturally, sports betting has underpinned its success, and more bettors are placing wagers on the biggest events where online wagering is legal. There are now over three dozen states facilitating sports betting.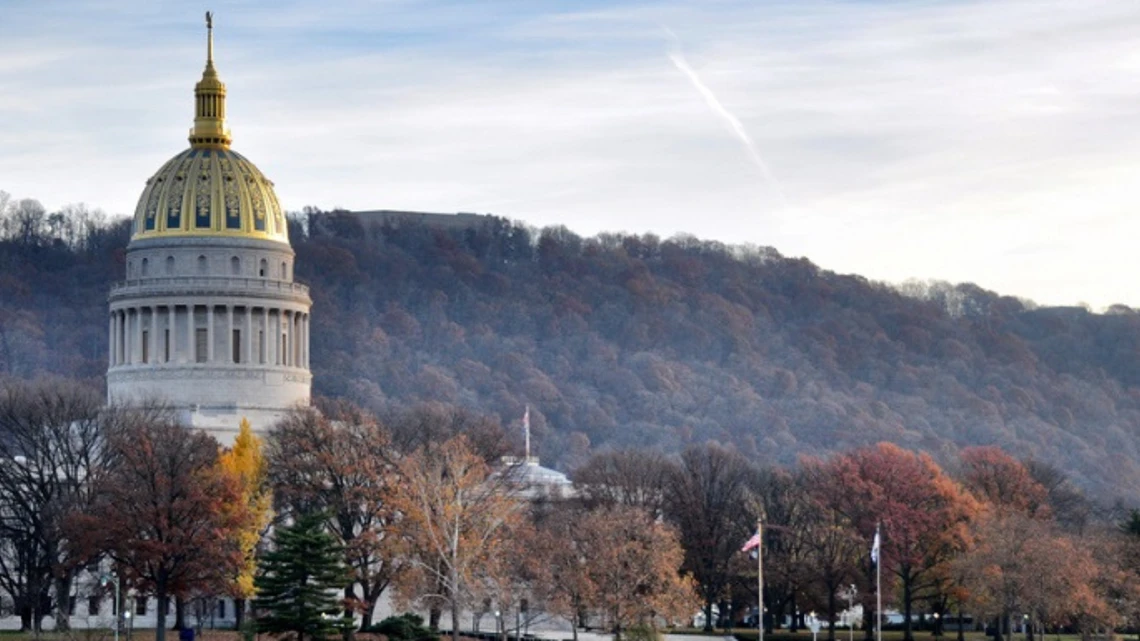 But it's not just sports Americans want to get their teeth stuck into. The online casino industry has also swelled in popularity. For example, Washington, DC posted record commercial gaming revenues of $60.4 billion in 2022, and that is only set to rocket in the years to come.
However, one of the few states offering sports betting, online poker, and online casino games is West Virginia. The repealment of PASPA (Professional and Amateur Sports Protection Act) in 1992 paved the way for states to self-govern online gaming, and West Virginia latched onto this. It became the fifth state to legalize online gambling in March 2019, and as you will see, it continues to go from strength to strength.
In this guide, we will detail some of the online casinos you can play at and cast some judgments over where the online casino industry is heading.
What Happened to the iGaming Industry in 2023?
Overall, the picture looks rather promising in terms of state comparison across the online gambling industry. Numbers were generally up over the past 12 months, and Nevada remains the undisputed hub of betting. The state generated close to $13 billion in revenue last year, representing a growth of 10.5% from the previous 12 months.
Other states such as Connecticut (430%), Wyoming (268.5%), and Arizona (252.5%) were also roaring success stories. The same can be said of New Jersey, Michigan, and Pennsylvania as they are also riding the crest of a wave from an iGaming perspective. Part of this has been to do with the expansion of gambling in some states thanks to legislative updates, and an increased desire to see betting embraced.
West Virginia has also played a prominent role in mobile gambling, and this is something that has been latched on by other states. However, things remain uncertain for a collection of states, such as Indiana, Illinois, and Iowa, that have expressed deep-rooted concerns about online gaming.
Expert Tip: You have to be 21 or over to bet in West Virginia, but you should only sign up for licensed and regulated operators. The ones we suggest have a collection of generous welcome bonuses for you to tap into.
How the iGaming Market has Grown in West Virginia
West Virginia has been at the epicentre of the iGaming curve. To reflect this, we have produced a table below showing the growth that has occurred since sports betting went live in 2018. We have used a few months from each year to show you the progress West Virginia has made.
Where to Bet in West Virginia?
West Virginia is well stocked with online casinos to play at, and they will be filled with the finest slots and classic table games, such as roulette and blackjack. Among our favorites include BetMGM and Caesars Casino, which are well-optimized for mobile, and provide fast payouts.
Aside from being replete with some of the finest bonuses in the US, these sites will contain some useful tools. This will be targeted at you if you are worried about your gaming habits, and that includes setting a time limit on sessions for your protection.
What is Expected for West Virginia in 2023?
Although there have been considerable headwinds at times to contend with for the online gaming industry, which has been in part due to a combination of a lack of federal government support as well as the pandemic, the revenue projections for many states look promising, especially West Virginia.
Although mobile betting has dominated the overall landscape in West Virginia, retail betting is showing signs of making a comeback, with land-based casinos such as Charles Town raking in over half ($2.8m) of the $4.8m handle for March.
From a wider perspective, Esports betting is in the pipeline, and that has been a contentious issue. Some are concerned it will blow traditional sports out of the water, and there is a wider fear that it affects the overall integrity of sportsbooks, especially in terms of gambling age, as it varies from 18 to 21.
In terms of other industry trends, there is more of a focus on AI and VR, and tapping into the benefits of these to enhance the betting experience for players. Also, some states, such as Nevada, have separate legislative measures for poker and other casino games, so perhaps this will be cleared up soon.