PlayStar Partners With IGT PlayDigital For US Expansion
Written by Ian
Published date · July 26, 2022 |
Last Updated · Dec. 14, 2022 | Read Time: 3 mins
PlayStar Partners With IGT PlayDigital For American Expansion
PlayStar, a top online gaming brand, recently announced that they have made a new deal with IGT PlayDigital. IGT is business focused on betting content and solutions as well as digital. Through this agreement, PlayStar will host IGT PlayDigital's entire catalog of casino games before PlayStar makes their launch in the United States. Through this agreement and partnership, PlayStar will now be able to provide IGT slots like Pixies of the Forest, Cleopatra Gold, and Fortune Gold. Beyond the fan favorites, they will also have new omnichannel games which will hopefully become household names like Lion Dance and Stinkin' Rich. 
PlayStar And IGT Partnership 
PlayStar released a statement to go along with the news of the partnership agreement. They believe that this deal was completed as PlayStar had set out with a goal in mind to make sure that their players received a mobile gaming experience that you cannot find anywhere else. PlayStar can separate itself from the competition by providing players with a more immersive player experience that is supported by better user personalization and increasing features on how a user interacts with the product. All this is backed by incredible customer service to make sure the players are engaged throughout the process. 
The Business Structure
PlayStar has announced that how they structured their business in the past with their important pillars of service will be amplified by the partnership and presence of IGT PlayDigital. The platform will only grow with IGT PlayCasino games on the network, the company stated. Beyond the additional slot games that are coming to PlayStar, players at the operator will additionally be able to play with a large range of video poker titles and table games, specifically from IGT PlayCasino. This will give players diversified gaming options if they want to give the traditional slot games a break for a bit. 
What Does This Mean for Customers?
The PlayStar Co-Founder and Chief Business Development Officer, Adam Noble, said in an official press release that since the United States is currently the quickest growing online gaming market in the world, it is more important than ever to make sure that PlayStar hits the ground running by providing players with a top tier selection of games. With an agreement with a partner like IGT PlayDigital, PlayStar now believes that they are currently in a position to achieve their goal by giving their players a wonderful collection of games and titles that will be made even better with PlayStar continuing commitment to engagement, personalization, and customer service.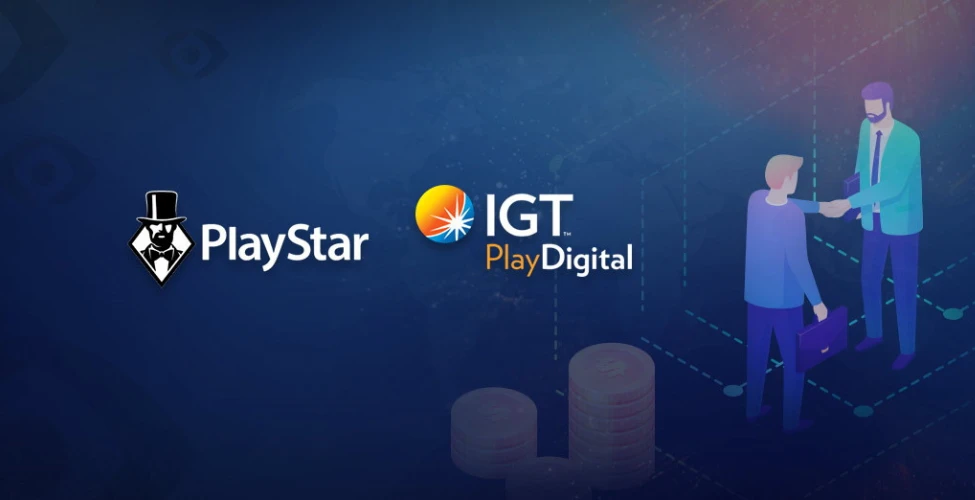 American Expansion For PlayStar
The President of iGaming for IGT, Gil Rotem, said that IGT is looking forward to combining efforts with PlayStar Casino before PlayStar makes its American launch in New Jersey. The people that work for PlayStar have a continued history of taking a business and building it into a success. This is a great opportunity for IGT to get in on the ground floor with them and build together. With the addition of the top-tier IGT PlayCasino games to the catalog, PlayStar now can provide players with just about 500 exciting games that have a large range of product verticals. This will help give players a high-grade online gaming experience as PlayStar starts to make a major splash in the United States online gambling market. 
Last year in September, Internet Vikings, an international hosting supplier, made an announcement that they had agreed to a long-term partnership with PlayStar Casino in America. Internet Vikings will provide online casino hosting services to give support to PlayStar's expansion into the United States market. PlayStar, the Swedish-based online casino operator, will specifically focus on New Jersey first with an expectation of launching their operations sometime in quarter four of 2022. 
On top of these partnerships, PlayStar also brought on Dan Alexander as their Chief Operating Officer in June of 2021. He is an industry veteran who will assist their senior management team with his expertise. Before PlayStar, he had been the Head of Casino at bet365 for the past three years.