Top 5 Dark Horses to Win the Super Bowl in 2022
Written by Phoebe
Published date · Aug. 10, 2022 | Last Updated · Dec. 14, 2022 | Read Time: 6 mins
With the new NFL season fast approaching, attention will turn to how the teams are looking and who the most likely candidates are to be hoisting the Lombardi Trophy come February next year. The usual names - Kansas City Chiefs, Tampa Bay Buccaneers, Buffalo Bills - will be the focus of many to win the Super Bowl, but we want to cast our net a little wider and look at the names that might not be on the tip of people's tongues in this discussion. After all, it's not like the Cincinnati Bengals were expected to make it all the way to the big game this time last season, was it?
5. Miami Dolphins - 40/1
It has been a very busy off-season for the AFC East franchise, from a Head Coach change and big-name acquisitions to a scandal that saw their Owner banned from the building and draft picks forfeited.
Focusing on matters on the field, they are an exciting franchise, certainly going in the right direction. The blockbuster trade that sent superstar wide receiver Tyreek Hill to Florida got all the headlines as this team looks to make a splash in a very competitive division. They also made similar waves on the other side of the ball, where they finally tied down star cornerback Xavien Howard to a new five-year contract. While two moves aren't enough to make a 53-man roster a world champion, they are certainly a good start…
The real truth is that the 2022 Miami Dolphins really comes down to one man, and that man is Tua Tagovailoa. After underwhelming in his first two years in the league, the Dolphin's ownership has surrounded him with talent in the hopes of elevating his game. Beyond Hill, Tua can also call upon the pass-catching prowess of the hugely exciting Jaylen Waddle and the ever-dependable Mike Gesicki, as well as a running back room packed full of experience. They have set him up to win, now, it's just for him to get out on the gridiron and do it.
4. Tennessee Titans - 33/1
Given their strong performance last season, where 12 wins were enough to clinch them the #1 seed in the AFC, you would be forgiven for being surprised to see the Tennessee Titans in the middle of the sportsbook pack, priced at 33/1.
A lot of attention will be given to Ryan Tannehill's three-interception capitulation in the playoff loss to the Cincinnati Bengals and whether it is a sign of the inevitable decline of a 34-year-old quarterback, but they should still be a team to be taken very seriously when trying to find a team at bigger odds. Mike Vrabel has done an outstanding job in galvanizing a team of relative no-names and leading them to three consecutive playoff appearances, the last two coming with division titles.
The decision to trade away the ever-reliable A.J. Brown, replacing him with an unknown quantity in rookie first-round pick Treylon Burks, was a curious one to many, but the rest of the roster remains relatively unchanged. With their offensive superstar, Derrick Henry, hopefully, available for a lot more than the eight games he was in 2021, you just know the Titans are destined for another postseason appearance, and then, who knows?
3. Baltimore Ravens - 20/1
If you're a Baltimore Ravens fan, you simply put a line through the 2021 season. It didn't happen. That's because John Harbaugh's roster was decimated by one of the worst injury lists in league history. JK Dobbins, Marlon Humphrey, Ronnie Stanley, Marcus Peters and Gus Edwards are just a handful of the names lost to season-ending injuries in 2021. Even with all that, Lamar Jackson was able to drag his ragtag team to seven wins in the 12 games he played in his own injury-hit season.
Despite the AFC North remaining as competitive as ever, you just know that the Ravens will be in playoff contention at the turn of the year. Most of the off-season attention has been on quarterback Jackson and his apparent reluctance to sign a long-term deal, but with that expected to reach an amicable conclusion at some point soon, you can expect another strong season from the star quarterback.
A shrewd off-season is my real reasoning behind backing the Ravens as an outside bet to win it all in 2022. Perhaps their most headline-grabbing move was the decision to trade away Marquise 'Hollywood' Brown to the Arizona Cardinals on draft night, but with Rashod Bateman and 107-catch Mark Andrews ready to step in, they simply couldn't pass up a first-round pick for the inconsistent wide-out. That draft capital was sensibly reinvested into first-round picks Tyler Linderbaum and Kyle Hamilton, who both appeared nailed-on as first-day starters on an already stacked roster.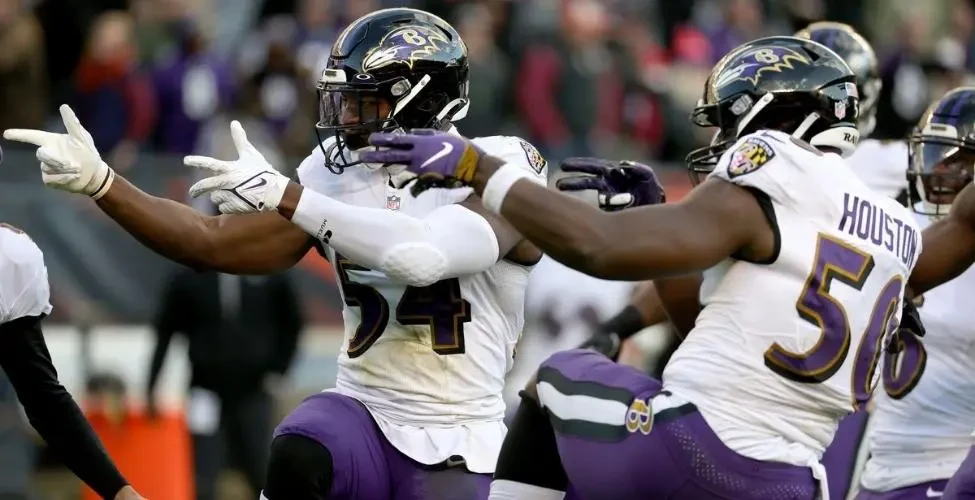 2. Dallas Cowboys - 20/1
Looking at the Dallas Cowboys on paper, they have all the parts you would want to build a Super Bowl contender, from a superstar quarterback and game-changing offensive playmakers to defensive stars on the rise. A strong 2021 regular season ultimately fell flat with a disappointing wild card loss at home to the San Francisco 49ers, but Jerry Jones's men will surely be confident of making a deeper run this time around.
The offense has never really been the problem in Dallas, with the ever-reliable Dak Prescott leading a potent but balanced attack. Returning from injury in 2021, Prescott delivered an impressive season, firing a career-best 37 touchdown passes against just 10 interceptions. Those numbers could even be improved upon in 2022, with an exciting receiving group of CeeDee Lamb, Michael Gallup, and Dalton Schultz, ably supported by the running back tandem of Ezekiel Elliott and Tony Pollard.
Any potential Cowboys Super Bowl run really will depend on their defense and the hope they continue their current upward trajectory. Defensive Coordinator Dan Quinn seemingly turned down a host of Head Coach opportunities in the off-season to continue his good work, turning around what was once one of the NFL's worst defenses. With rising superstar Micah Parsons and interception-magnet Trevon Diggs supported by a solid team of veterans, you can be sure that this unit will be able to keep their offense on the field for a lot longer in 2022.
1. Los Angeles Chargers - 14/1
The Los Angeles Chargers will no doubt be a trendy Super Bowl this off-season, with the assumption being that these superstar players just have to click and go on a run at some point.
When talking about said superstar players, the conversation must revolve around the 24-year-old quarterback Justin Herbert, who is now entering his third season in the league. A stellar rookie campaign was followed by an even better season in 2021, where he threw for 38 touchdowns and more than 5,000 yards. Any improvement on those numbers, and it is near-impossible to envisage a 2022 season that doesn't feature a Chargers team making a serious playoff run.
This team is so much more than just a quarterback, however, with star players appearing on every level, on both sides of the ball. Their fast-improving offensive line allows Herbert time to bring his playmakers into the game, and with Austin Ekeler, Keenan Allen, and Mike Williams all available, he has plenty of options to choose from. It's very much the same story on the defensive side, with an off-season trade seeing Khalil Mack join Joey Bosa, Derwin James, and others ready to take on the might of an incredible AFC West.
So Who Will it Be?
Given the run the Bengals went on last season, it would be foolish to ignore the chances of a dark horse going close once again in 2022. With the usual names dominating the top of the market, there are certainly plenty of cases to be made for the teams a little lower down the board.
When it came to choosing who to put on the top of this list, the other team from Los Angeles just about edged it, despite the shorter odds. A price of 14/1 is a little less than you would like for a dark horse Super Bowl contender, but with an ascending superstar quarterback complemented by a multitude of playmakers on both sides of the ball, it could seem like a very shrewd bet come February 2023.