How Will The Ohio Sports Betting Launch Affect Pennsylvania?
Published Date · July 20, 2022
· Last Updated · April 20, 2023
·
Read Time · 5 mins
How Will The Ohio Sports Betting Launch Affect Pennsylvania?
The state of Pennsylvania was one of the first states in America to legalize online betting. Then one of their neighboring states, New York, legalized it on January 8th, 2022. Now another neighboring state is in the process of legalizing sports betting. The Ohio Casino Control Commission started the process of accepting casino operator applications for the state's sports betting, which has plans on going live as early as January 2023. The first two operators to apply for the openings in the state were PointsBet and BetMGM. Time will tell to see how an online sports betting launch in Ohio will impact Pennsylvania, but it will more than likely be anything but positive.  There will be a second window for applications between July 15 and August 15. In this timeframe, sport teams and casino operators can offer online operators an additional license. For those licenses to be approved, the operators must show proof that they would have a positive impact for the state of Ohio. In addition to sport teams and casino operators, lottery retailers that want to also feature sports betting can apply during that range of time. 
Ohio Betting Impact On PA
With Ohio legalizing online sports betting, every state that borders Pennsylvania now has legal sports betting. New Jersey got the ball rolling initially, really setting the initial tone for legal sports betting in America. In the summer of 2018, New Jersey went live in sports betting for both online and brick and mortar. While Pennsylvania legalized sports betting in October of 2017, it did not offer any sports betting until November of 2018 for brick and mortar and launched online sports betting in May of 2019. 
Now with Ohio launching online sports betting in 2023, the entire area surrounding Pennsylvania will have some form of sports betting. West Virginia made sports betting legal in 2018. New York made sports betting legal with a brick-and-mortar product in 2019 and then launched online sports betting in early 2022. And finally, Maryland launched brick-and-mortar sports betting in December of 2021.
What Does This Mean?
While the prospect of being surrounded by competition may be daunting for Pennsylvania sportsbook operators, there shouldn't be much of a threat coming from Ohio. Currently, there are only two brick-and-mortar sportsbooks in Pennsylvania that are relatively close to the Ohio border. The Barstool Sportsbook at Hollywood Casino at the Meadows in Washington is about 35 minutes to the Pennsylvania/Ohio border while the TwinSpires Sportsbook at Presque Isle Downs Casino in Erie is just about 30 minutes away from the border. 
The handle in May for these two brick-and-mortar casinos were $1.3 million for Barstool Sports and $2.2 million for Twinspires Sportsbook. This handle accounts for 3.7% and 6.1% of the Pennsylvania brick-and-mortar sportsbook revenue. With that being said, just about 93% of all the sports bets that are made in Pennsylvania are made online through one of Pennsylvania's 14 approved and legal sports betting operators. 
While there are no clear estimates as to how many people residing in East Ohio make their way into Western Pennsylvania to make sports bets, potentially losing that business doesn't seem to move the needle away from Pennsylvania business. One reason for the optimism for Pennsylvania is that they did not see a decline in performance when New York launched. As New York's sports betting market looks to be larger than the potential of Ohio's, there is less fear of an Ohio takeover.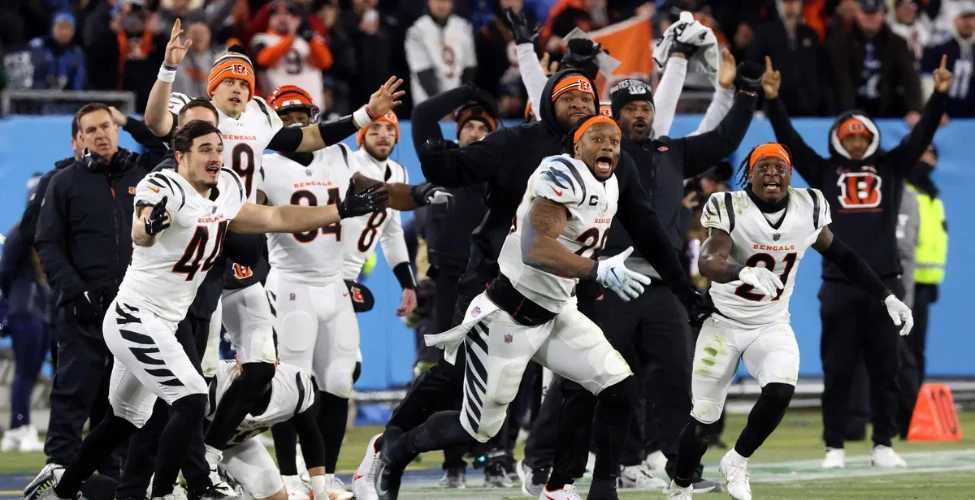 Ohio Sports Betting License Structure
With how the legal sports betting will be structured in Ohio, sports betting operators will have to apply for one of three different types of licenses in order to operate in the state. 
Type A: a license that is for mobile 
Type B: a license that is for brick and mortar locales. For example, a sportsbook in a stadium or a casino
Type C: a license that will be for a lottery style kiosk for sports betting. This can be added for locations that currently have a liquor permit
Ohio Could See Increases In Tourism
While the direct impact of casino hoppers may not affect Pennsylvania's bottom line, Ohio may see an increased number of Pennsylvania residents driving across state lines for more exciting sports betting offerings. What is currently in place for the Ohio sports betting laws is that it will allow sportsbooks to operate at various stadiums and venues in the state of Ohio. This is a step up from Pennsylvania who does not currently have sports betting in stadiums or venues. 
Teams like the Cincinnati Bengals, Cleveland Browns, and the Columbus Blue Jackets as well as other professional teams in the state were big backers of legal sports betting. Most if not all of the pro teams in Ohio will more than likely apply for a license. In fact, a few teams have already solidified partnerships with gambling operators before legal sports betting even launches in the state. Some of the professional team and operator partnerships include the Cleveland Cavaliers with Fubo Gaming, the Cleveland Browns with Bally Bet, and the Columbus Crew with Tipico. 
Upcoming Sportsbooks In Ohio
While online gambling in the state is not yet legal, the applications for sports betting in Ohio have been flooding the Casino Control Commission's office. With a fair application fee to boot, brick-and-mortar sportsbooks can submit their application for $20,000), it is more than likely that Ohio will have a large number of sports betting operators to choose from. 
A recent post from Matt Schuler, the Ohio Casino Control Commission Executive Director, says that he projects the Ohio launch to become the biggest ever launch at one time of sports gambling in the United States. The regulations for Ohio sports betting will allow for up to a total of 46 online sportsbooks. While the state of Ohio is a bit late to the game compared to other states in the country, Ohio believes that they can make up for the lost time. 
The Future Of Pennsylvania And American Betting
While the future of the casino industry looks bright in the state of Ohio, this new and emerging market shouldn't have that big of an impact on the standing of Pennsylvania online and brick and mortar gambling. Since 2018, Pennsylvania has already gone beyond 1 billion dollars for sports betting revenue alone. This is third in the Country behind just New Jersey and Nevada. 
Even with the emergence of bordering states like New York entering the sports betting industry, the Pennsylvania revenue for sports betting has remained consistently high. The hope coming out of Ohio with this new gaming legislation is that it should help with creating momentum for sports betting in other states, beyond the 30 states and Washington DC where it is currently legal. 
There have been a few other states recently that have already brought sports betting legislation to the table, like California. Sooner rather than later, all the states will more than likely fall in line. With the revenue generated at a state by state level for the past few years, it would be hard to imagine a future without completely regulated sports betting that would carry across the country in all 50 states.