Best Tips to Improve Your Chances to Win at Roulette
Written by Phoebe
Published date · Oct. 8, 2019 | Last Updated · June 7, 2023 | Read Time: 5 mins
Roulette is considered one of the most popular games at any land-based and online casinos for a good reason. There is a magical excitement while you wait for the ball to land on the numbers or colours you have bet on. And that is perfectly natural because if you guess it right, you can potentially win lots of money from just a single spin of the wheel. But does this game require only a good dose of luck or there is more to it? What if we tell you that besides luck, there are strategies that would boost your chances of winning at online roulette?
In this article, we give suggestions that would increase your chances of winning at this popular casino game. But remember that these tips don't work 100% of the time and luck always has the most significant influence on the game results. However, if you follow the tips outlined in this article, you will have an advantage when playing roulette at any casino.
How To Increase Your Chances To Win At Roulette:
Understand the Game Before You Look for Winning Strategies
First, you need to understand how the game works. You should know the rules, how the odds work, and every aspect of the roulette game before diving into it.
Best to Bet What You Can Afford
Set your limits before playing the game. As important as it is to win, you should only gamble the amount of money that you can afford to lose. Staking high amounts doesn't always translate into big winnings. As we said before, roulette is mainly driven by chance, so don't push your luck to the limit. Keep an eye on your bankroll and quit when you spend too much. But when is it too much? Well, we advise you to spend maximum 3-7% of your total earnings.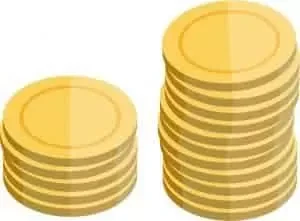 Cover a Few Numbers to Increase Likelihood of Winning
Depending on the strategy you intend to use, covering a few numbers can increase your chances of winning at roulette. Covering at least 9-13 numbers gives you almost 1 in 4 chances of winning with high profits. You might be asking yourself "but if I cover more numbers, wouldn't my chances increase?" Sure thing. You are more likely to win when you cover many numbers, but your profits will decrease. So set your strategy right before playing, and decide whether you prefer to win a little or go for big sums.
Use A Betting System to Keep You on Top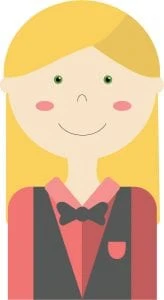 Most players use different betting systems to win at roulette. Some of the most successful roulette strategies are presented below:
The Labouchere system is a betting strategy that requires a lot of practice to master. It works with even bets, meaning that you can use it when betting on Red/Black, Even/Odd and 1-18/19-36. This system works great with bets that have a 50% chance of winning. You decide how much you want to bet, divide that number in a sequence of smaller bets, then add and cross out bets from the sequence as you play. 
The D' Alembert system shares a few similarities with Labouchere's, but it is a less complicated betting strategy. This system involves making up for losses with increased bets. After a loss, you gradually increase your bets and decrease them after a win. In other words, this strategy directly affects the size of your bets.
The Martingale system is a progressive betting strategy. This system recommends that you double your bets after each loss. Martingale is a popular method, especially among new players, as it is very straightforward. However, be careful with this highly-risky strategy, as you might keep losing money even if you double your bets.
The Paroli system is considered to be a safer betting method than the Martingale one. It suggests you to double your bet after every win. For this reason, the Paroli is also known as the Reverse Martingale system.
The 666 system  is designed to be a form of spread betting that minimises risk in exchange for small, consistent profits.
Be mindful that progressive systems such as the Martingale and the Paroli strategies, work fine for outside bets with chances as close as possible to 50%. You can use them when you want to compensate for your losses. Yet, these are tricky strategies that can make you run out of money fast. If you are not careful, you might find yourself hitting the table limit before you manage to win back the money that you have lost. 
We advise you to become accustomed to systems such as the Labouchere's. It might seem complicated to master, but once you do, you will notice that it is an elegant and organised system. By following the sequence correctly, you will be at a profit. This system shares some similarities with the Martingale strategy, but as the progression is not as steep, you will be able to manage it better.
Play At A Reputable Online Casino
If you want to win at roulette, then you should consider playing at reputable online casinos. Today, several online platforms try to reduce a player's chances of winning by making them spend more money without necessarily letting them win anything. We recommend you to only play at casinos that are licensed by international gaming authorities like the United Kingdom Gambling Commission (UKGC) or the Malta Gaming Authority (MGA).
Focus On Outside Bets
If you intend to win at any roulette variations such as European and American roulette, we advise you to focus on outside bets. Outside bets are placed outside of the numbered grid of the betting layout. They can be placed either on a single number or a line between numbers. Though the odds on outside bets are not significant, you're likely to win more often.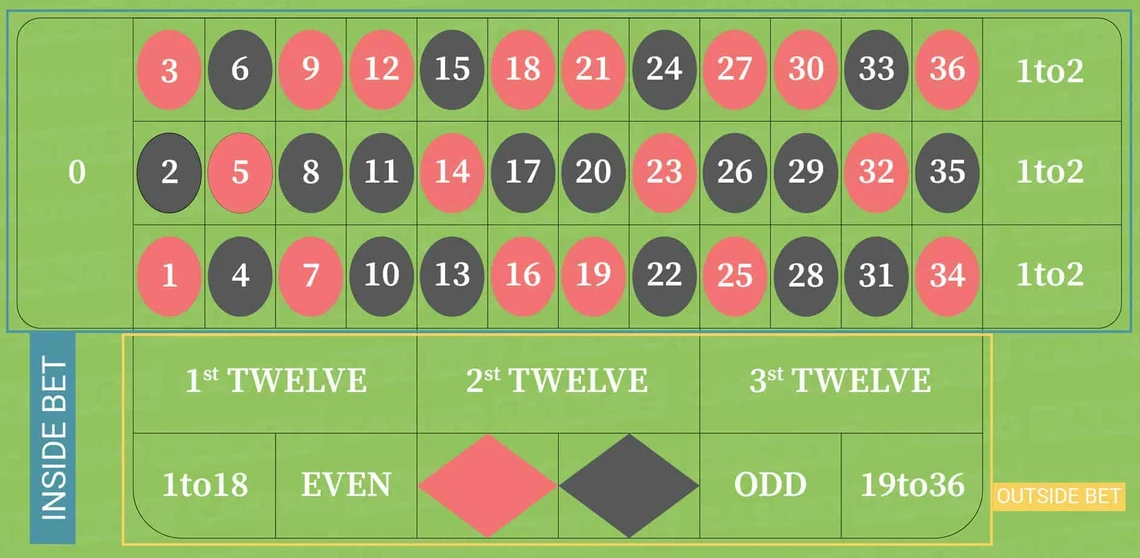 Conclusion
It can be helpful to learn and master a few roulette strategies that can help you win; but make no mistake, you can't win all the time. The primary key to winning at roulette is understanding how the game works, always adopt new techniques and learn when to leave the game. You might have an unlucky day, even when you perfectly master a variety of betting strategies. So remember to leave the game if you are losing more than you can afford, and get back at it another day. You might be lucky and make huge winnings!