CasinoRange's Top Halloween Picks 2020
Published Date · Oct. 30, 2020
· Last Updated · Oct. 17, 2023
·
Read Time · 5 mins
We have reached the spookiest time of the year, Halloween 2020. Unfortunately, there won't be any trick or treating this year but that does not stop us from enjoying a few scares from the comfort of our sofas, or behind it in some cases. That doesn't mean that you can't enjoy some spooky vibes playing one of our Halloween themed slots!
Here at CasinoRange, we enjoy a good scare as much as anyone, so we have chosen our staff picks for what our favourite horror movie/TV show is and why we enjoyed watching it, we will also give a brief intro as to what the film is about prior to our opinion. Hopefully, we can convince you to give one of these films a shot this Halloween.
If you also enjoy the spin of a spooky slot this Halloween, then we have you covered as we put together the best Halloween 2020 slots and Casino Promotions as well.
Without further adieu, here are CasinoRange's Halloween Picks 2020:
Julie- American Horror Story: Asylum
American Horror Story: Asylum was the second season of FX's American Horror Story series and is set in a fictitious mental institution in the 1960s and follows the stories of the staff and patients in the present day and also past memories as well.
In general, I hate horror movies and TV shows, so something truly has to stand out to help me enjoy it. American Horror Story's second series: Asylum, is my pick. The acting in the series brilliant. The storyline was also really good and the show managed to be both scary and funny at times, which is hard to pull off. The show was less about gore and more creepy and intriguing, which is why I could watch it.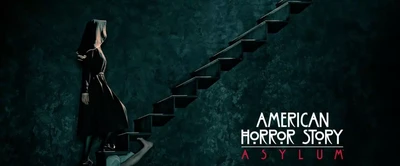 Matthew- Alien
Releasing in 1979, from director Ridley Scott, the crew of the Nostromo commercial starship are awakened from cryo-sleep, mid-way through the journey to attend to a distress signal from an alien ship. Upon entering the vessel they discover a hive of eggs and something jumps out of the egg and attaches to a crew member and they fall into a coma. Then the terror truly begins.
The reason I love watching and rewatching Alien is that its a story that never ever gets old or tiresome to rewatch. In comparison to the more action-heavy sequels and the newer movies, the terror and tension of this film are unparalleled. The film also holds up well despite it being over 40 years old at this point. The design of the alien is an icon of horror cinema and how can anyone not find it absolutely terrifying. The main hero, Ellen Ripley, is amazing and the whole crew of the Nostromo are excellent from start to finish. This is the ultimate space survival horror movie. If you fancy playing as the crew of the Nostromo, I also highly recommend Alien Isolation Crew Expendable add-on which lets you live out this movie and they recreate the film brilliantly.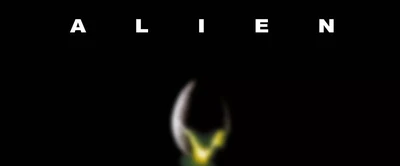 George- Turistas 
Releasing in 2006, this was the first Hollywood movie to be entirely shot in Brazil. This film sees a group of tourists hit the Brazilian coastline but a bus accident leaves the group in a remote village and face to face with a dangerous group of people.
Turistas was actually released in the UK under the name Paradise Lost if people aren't familiar with the film's title. Turistas may not be your classical horror movie, there are no vampires/zombies / etc, but trust me it is well worth watching. The reason I liked is that it's a situation which could very well happen to anyone. Group of tourists, not looking for trouble, find themselves fighting for their lives from a group of people who kidnap them.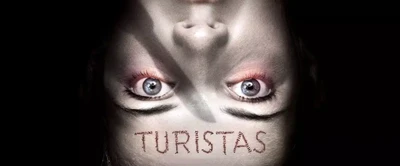 Alex- Insidious
From the director of Saw, James Wan and releasing in 2011, Insidious sees parents Josh and Renai take drastic measures when they move into a new house which seems to harbour evil spirits and their son, Dalton seems to be possessed by a malevolent spirit.
My favourite horror movie is Insidious. I enjoyed that because it wasn't too scary but it was still spooky enough to keep me on the edge of my seat. I wouldn't recommend watching alone if you don't like scary films though as sometimes the jumps get a bit too much. The constant stop starting in tension is quite extreme if you're not used to films of this nature. I haven't seen the sequels though so this opinion could change depending on whether or not the sequels are better than the original.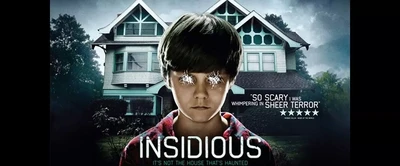 Steve- Get Out
Releasing in 2017 and starring Daniel Kaluuya, Get Out sees a seeming normal meet the parents weekend getaway goes from somewhat normal to very strange, Kaluuya's character makes disturbing discoveries about his partner's family and you just don't know what is going to happen next.
My top horror film is Get Out. I loved how fresh the movie felt, that it didn't follow any of the standard horror plot tropes or flows, and how well the tension was maintained throughout the movie. I went into this half expecting a slapstick comedy twist, the writer and director being Jordan Peele of "Key & Peele" comedy duo fame. Watched it twice just to enjoy the Easter eggs that you'll only spot on your second round!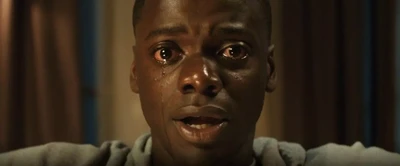 Simon- The Witch
The Witch was released in 2015 and was set in 1630s New England and all the action begins when a farmer's son disappears and centres around witchcraft. The most recognisable name for UK audiences in this film is Ralph Ineson who played Finchy on the UK version of the Office in the early 2000s.
It is not your typical horror film but this creepy atmospheric slow builder is frightening and shocking and will stick with you long after the credits have ended. Much like Hereditary, the terror here does not come from jump scares but rather a well crafted and unrelenting sense of dread that slowly gets more and more intense as the film goes on until the terrifying climax. I can say for certain that there are very few films I have watched that are as morbid and deeply disturbing as this. Furthermore, the extreme, period-accurate dialogue, setting, and cinematography were both spot on. The only bad thing I could say about it is that, as accurate and unique as the dialogue is it can be very difficult to understand at times. But that being said if you don't mind being deeply shocked and disturbed, give it a watch.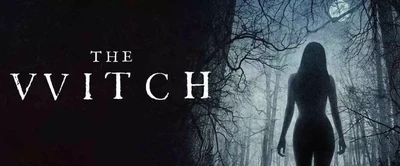 Lisa- Beetlejuice
This classic horror movie was released in 1988 and stars Micheal Keaton. The film follows recently deceased couple Adam and Barbara who are trying to haunt a family who recently moved into their old house. When they fail to scare them away, they turn to poltergeist Beetlejuice to try and make the family leave their old home.
My favourite horror film ever is Beetlejuice I have watched it millions of times and never get bored. I like the fact the story talks about life after death in a humorous and comical way. The creativity of the after-effects looks cheap but I love the costumes and gothic theme